Seminal LPs By Peggy Lee And Others Join Verve's Acoustic Sounds Vinyl Series
Lee's first album for Decca is accompanied by titles by Clifford Brown & Max Roach, and George Russell.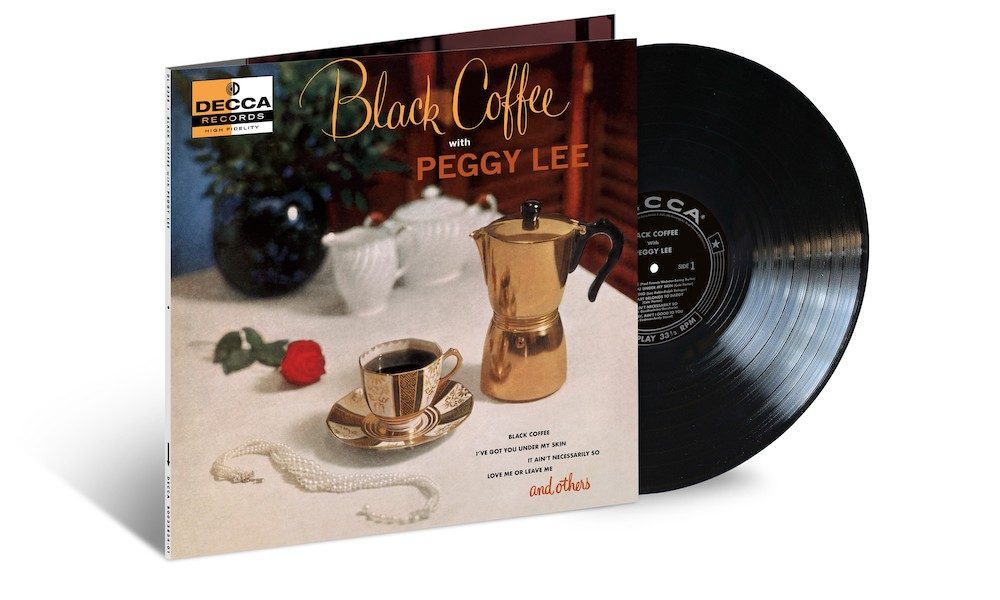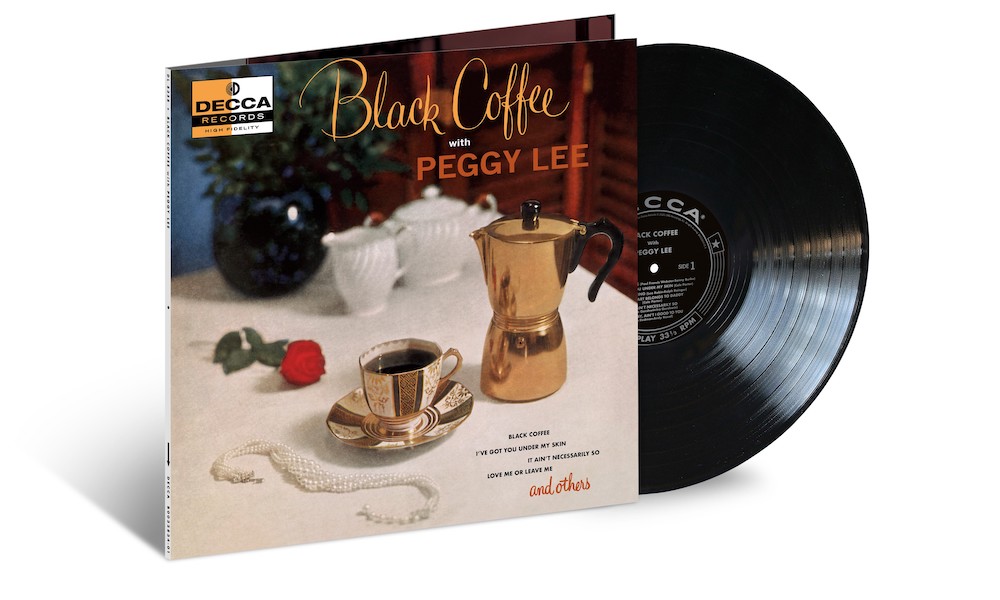 Three further seminal releases are today (29) added to Verve Records/UMe's acclaimed Acoustic Sounds audiophile vinyl reissue series. They include titles by Clifford Brown & Max Roach, George Russell, and the Decca debut of Peggy Lee.
The reissues have been mastered in stereo from the original analog tapes onto 180 gram vinyl and packaged by Stoughton Printing Co. in high-quality, tip-on gatefold jackets. All of the titles in the Acoustic Sounds series have been supervised by CEO Chad Kassem. Acoustic Sounds is the world's largest source for audiophile recordings, and the remasters employed top mastering engineers and the production craft of Quality Record Pressings.
The newly-added LPs are Brown & Roach's hard bop classic A Study In Brown; George Russell's innovative, staging post New York, N.Y.; and unmatched jazz-pop vocal stylist and songwriter Peggy Lee's first Decca album Black Coffee. The releases come in the wake of this month's Acoustic Sounds release of Sarah Vaughan's self-titled 1954 album for EmArcy, which featured her only collaboration with trumpeter Clifford Brown.
The albums complete a first year of audiophile-grade vinyl pressings that also includes Stan Getz & Joao Gilberto's Getz/Gilberto, John Coltrane's A Love Supreme and Ballads and Nina Simone's I Put a Spell on You and Pastel Blues.
Lee's 1953 LP Black Coffee marked her arrival at Decca from Capitol, after her emergence in the big bands of the 1940s, notably in two years with Benny Goodman. It also followed her role in the 1952 remake of Al Jolson's The Jazz Singer, after the vocalist was enticed by producer Milt Gabler's promise that she could record whatever she wanted.
The eight-song Black Coffee was first released as a 10-inch LP produced by Gabler, and recorded in three sessions in April and May of 1953 with pianist Jimmy Rowles, bassist Max Wayne, drummer Ed Shaughnessy and Pete Candoli on trumpet. Candoli, under contract for another label, was credited as Cootie Chesterfield. The album's success its 1956 expansion with four additional tracks, recorded with a new line-up featuring guitarist Bill Pitman, bassist Buddy Clark, pianist Lou Levy, drummer/vibraphonist Larry Bunker and harpist Stella Castellucci.
Side One:
1. "Black Coffee"
2. "I've Got You Under My Skin"
3. "Easy Living"
4. "My Heart Belongs To Daddy"
5. "It Ain't Necessarily So"
6. "Gee Baby, Ain't I Good To You"
Side Two:
1. "A Woman Alone With The Blues"
2. "I Didn't Know What Time It Was"
3. "(Ah, The Apple Trees) When The World Was Young"
4. "Love Me Or Leave Me"
5. "You're My Thrill"
6. "There's A Small Hotel"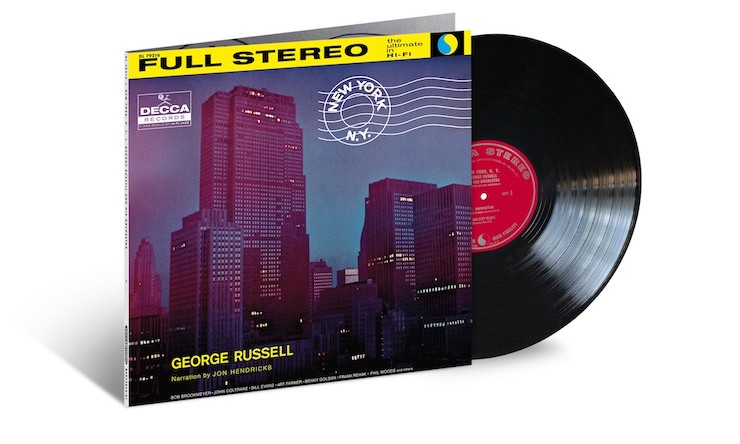 Composer/arranger Russell's New York, N.Y., his second release for Decca, arrived in the landmark year for jazz of 1959, which also offered Miles Davis' Kind of Blue, Coltrane's Giant Steps, Dave Brubeck's Time Out, Charles Mingus's Mingus Ah Um, and Ornette Coleman's The Shape of Jazz to Come, among others. Russell's LP may not have enjoyed the acclaim of those releases, but was nevertheless one of the most forward-looking albums of the year. Its five compositions feature innovative big band music from swing to Latin to ballads, built on the theoretical concept of modal music.
"New York, N.Y. is important in that a statement of depth and scope is made," wrote Burt Korall in the liner notes. "Never self-conscious, though often quite impressionistic, it is challenging to the senses, yet has the feeling of emotional completeness." In this love letter to Russell's adopted home town of Manhattan, he welcomes Coltrane on tenor over the orchestra vamp of Rodgers & Hart's "Manhattan," and Bill Evans' piano solos on "East Side Medley." The closing "A Helluva Town" features the muscular, rhythmic drumming of Max Roach.
Side One:
1. "Manhattan"
2. "Big City Blues"
Side Two:
1. "Manhatta-Ricco"
2. "East Side Medley: (a) Autumn In New York (b) How About You"
3. "A Helluva Town"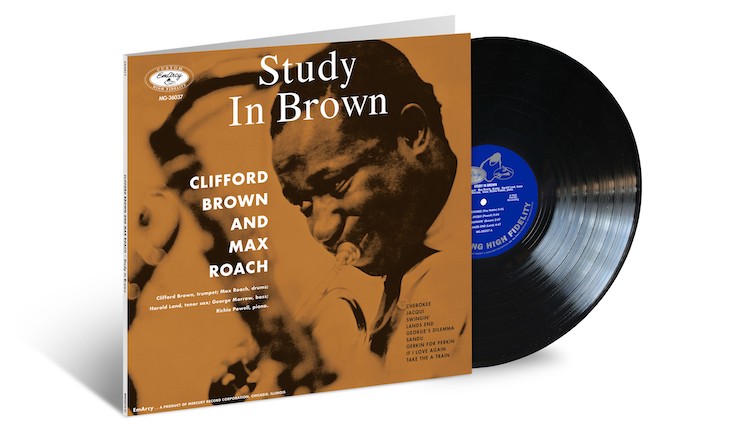 Brown & Roach's A Study In Brown, released by EmArcy in 1955, had the pair leading a quintet in a renewal of their collaborations on Brown & Roach, Inc. and Clifford Brown with Strings. The contemporary liner notes observed that this "new set of performances…is an event of major importance in jazz circles." The LP features versions of Ray Noble's "Cherokee," with Brown starring on trumpet, and Billy Strayhorn's "Take the A Train." Tenor saxophonist Harold Land excels on "Lands End," and other highlights include Brown's soon-to-be standard "Sandu." Tragically, Brown and featured pianist Richie Powell were killed in a car accident in 1956, a year after the LP's release.
Side One:
1. "Cherokee"
2. "Jacqui"
3. "Swingin'"
4. "Lands End"
Side Two:
1. "George's Dilemma"
2. "Sandu"
3. "Gerkin For Perkin"
4. "If I Love Again"
5. "Take The A Train"
Peggy Lee's Black Coffee, Clifford Brown & Max Roach's A Study In Brown and George Russell's New York, N.Y. can be bought now.