Watch Lukas Nelson Video Co-Directed By Tom Petty's Daughter
The track is from the second album for Fantasy by Nelson and Promise Of The Real, 'Turn Off the News (Build a Garden),' out on 14 June.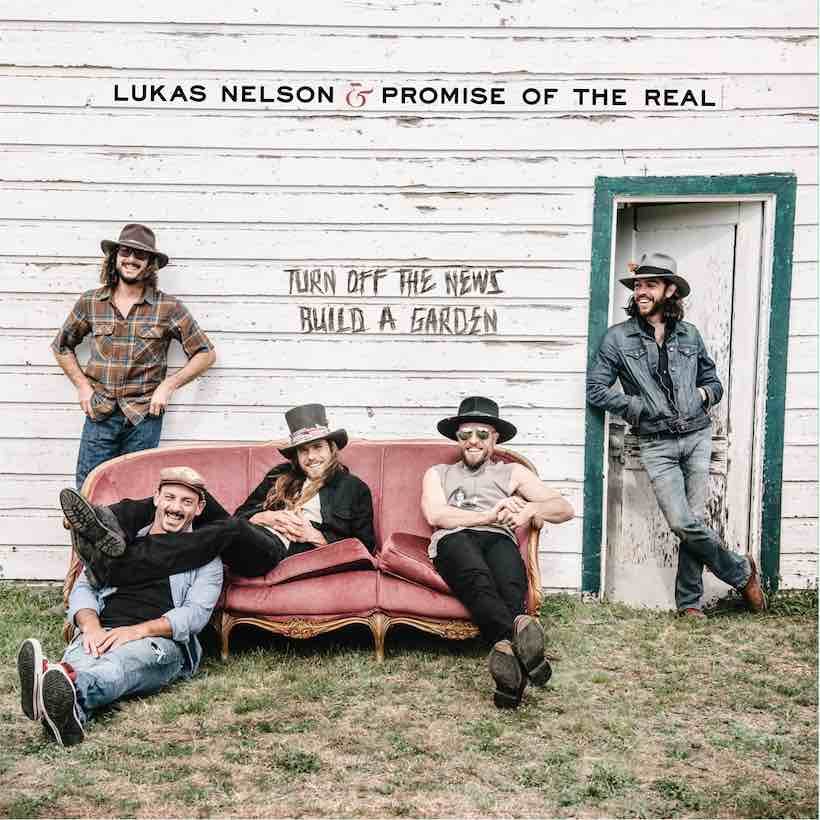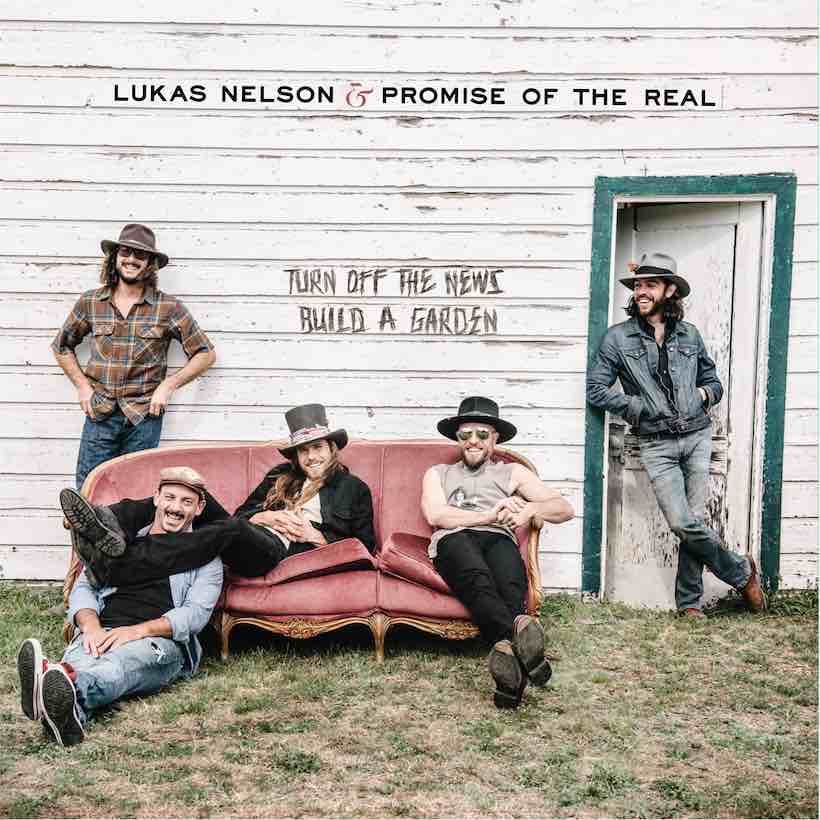 Lukas Nelson and his band Promise Of The Real have unveiled the video for 'Bad Case,' the first of two upfront tracks to be released from their upcoming album Turn Off the News (Build a Garden), out on 14 June.
As Willie Nelson's son, Lukas is not the only famous offspring on the project: the clip is co-directed by Adria Petty, daughter of Tom, whose resumé also includes videos for the likes of Beyoncé and Regina Spektor. The co-director on 'Bad Case' is Alan Bibby, with whom she oversaw Coldplay and Rihanna's 'Princess of China' promo; Bibby's other credits include the Ariana Grande/Stevie Wonder collaboration 'Faith.'
Lukas Nelson & Promise of the Real - Bad Case
"Lukas and Promise of the Real are amazing musicians and human beings," Petty told Rolling Stone. "So it was a huge honour to work on this collaboration shoulder to shoulder." The band have also shared the title track from the forthcoming album.
In the lead-up to the release of Turn Off the News (Build a Garden), Nelson and his compadres have been typically hard at work on the road. They opened for The Who last month, played with longtime mentor Neil Young at several West Coast shows and performed their own soldout show at Nashville's Ryman Auditorium.
Lukas Nelson & Promise Of The Real - Turn Off The News (Build A Garden)(lyric video)
The album, the band's second for Fantasy, is another fascinating blend of rock 'n' roll, country, soul, folk and R&B. "We wanted these songs to be fun and upbeat," says Nelson, "but we also wanted to have something to say. Rock 'n' roll began as a countercultural movement, so in the true spirit of rock 'n' roll, we're trying to encourage a lifestyle where people can be active in their local communities, rather than glued to a device.
"We listen to so many artists — the Byrds, Tom Petty, Al Green, Neil Young, Little Feat, J.J. Cale — and this album carries forth something they all represented, the idea of turning off the news and doing something constructive. It's a statement about how you can live your life with your heart leading the way."
Lukas Nelson & Promise Of The Real - Turn Off The News (Build A Garden) Trailer
They'll follow the album's release with an appearance on The Late Show With Stephen Colbert on 17 June, and have shows with Zac Brown Band and Steve Earle, as well as their own headlining dates. These include a UK visit with a Shepherd's Bush Empire show in London on 27 June, and they'll perform with Young at British Summer Time in London's Hyde Park on 12 July, where Young co-headlines with Bob Dylan.
Turn Off the News (Build a Garden) is released on 14 June. Scroll down for the tracklisting, and pre-order it here.
Bad Case
Turn Off The News (Build A Garden)
Where Does Love Go
Save A Little Heartache
Lotta Fun
Civilized Hell
Mystery
Simple Life
Out In LA
Something Real
Stars Made Of You
Turn Off The News (Build a Garden) [Acoustic]
Consider It Heaven

Format:
UK English