Watch Nathaniel Rateliff & The Night Sweats Stop By 'Austin City Limits'
Rateliff also announced orchestral collaborative performances of Harry Nilsson's 'A Little Touch of Schmilsson in the Night.'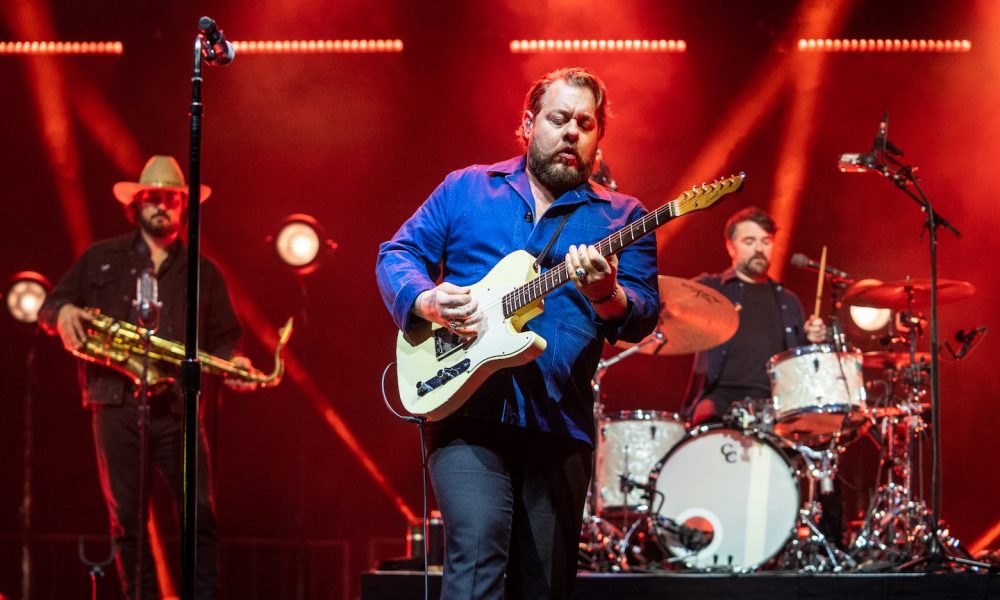 On Saturday, January 14, Nathaniel Rateliff & The Night Sweats made their heralded return to "Austin City Limits" to perform songs off their third studio album The Future as well as some additional fan favorites.
Recorded live at ACL's home studio in Austin, the performance marked the second time the band has appeared on the Peabody Award-winning program. The full episode, which includes performances of "Face Down In the Moment" and "Love Don't," is available to watch via PBS.
Additionally, Rateliff is slated to perform Harry Nilsson's classic album A Little Touch of Schmilsson in the Night with the Colorado Symphony Orchestra at Denver's Boettcher Hall on March 3 and 4 as well as Los Angeles' Walt Disney Concert Hall on March 8. Marking the 50th anniversary of this release, A Little Touch of Schmilsson in the Night will be performed in its entirety along with some of Rateliff's favorite Nilsson originals.
Of the album, Rateliff states, "I've always felt that music does have the potential to take your breath away. I experienced that feeling when listening to Harry Nilsson's A Little Touch of Schmilsson in the Night for the first time and that exhilaration has been with me throughout every subsequent listen ever since. The courage of Nilsson to release an album of standards like 'It Had To Be You,' 'Thanks For The Memory,' and 'Over The Rainbow' at the height of his fame is wild to contemplate. And to create something so beautiful that takes listeners on an emotional journey through love and loss is what I'm excited for audiences to experience."
In support of The Future, which was released in 2021 to widespread acclaim, the group performed multiple times on The Tonight Show Starring Jimmy Fallon, The Late Show With Stephen Colbert, and more. Last December, Rateliff & The Night Sweats played their biggest show ever at Denver's Ball Arena. The sold-out performance held special significance as it was their first ever arena show and featured a solo set from longtime friend and supporter Marcus Mumford and Hermanos Gutiérrez as well as a surprise sit-in from Amelia Meath of Sylvan Esso.
Visit the Colorado Symphony's official website for more information on Rateliff's Nilsson shows.