Watch 'New Recording Sensation' The Band On 'The Ed Sullivan Show'
The clip features the five-piece playing their new single of the time on the November 2, 1969 edition.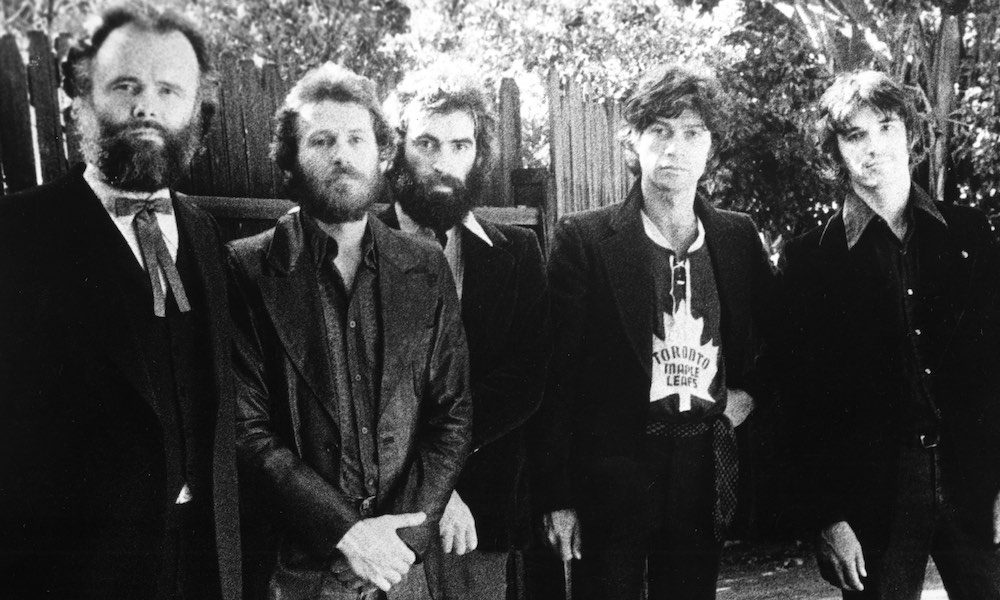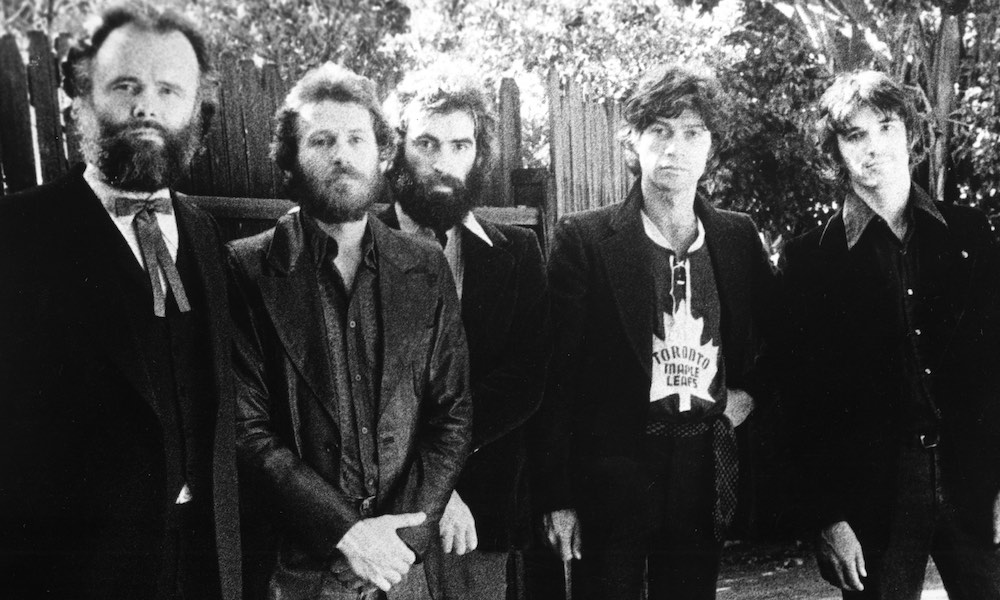 A glorious piece of visual history in the heyday of The Band has been shared, with the appearance on the YouTube channel for The Ed Sullivan Show of their 1969 performance of "Up On Cripple Creek."
The clip is the latest to be published from the rich and varied archives of the famous, long-running series. It features the five-piece outfit singing and playing the song on the November 2, 1969 edition, with Levon Helm on lead vocals and drums. As ever, the footage is an evocative timepiece, from the hairstyles of the band to Sullivan's, by now, longer sideburns and his description of the group as "a new recording sensation for you youngsters."
The Robbie Robertson composition (his bandmates may have made uncredited writing contributions) was the new single at the time from their self-titled second album. "Up On Cripple Creek" entered the Billboard Hot 100 that very week at No.74. It went on to peak at No.25 in the first week of 1970, and became a No.10 hit in Robertson's native Canada. The widely-hailed album, the follow-up to 1968's Music From Big Pink, peaked at No.9 in the US.
The episode of Sullivan in which The Band made their one and only appearance was the sixth show in its 23rd series, and it featured the usual fascinatingly eclectic bill. Petula Clark, who later that month charted briefly on the Hot 100 with "No One Better Than You," was in the line-up, as was Broadway star Pearl Bailey and country hero Buck Owens, soon to enjoy his latest Top 5 success in that genre with "Big In Vegas."
The Band was reissued in a remastered and expanded version for its 50th anniversary in late 2019. "Up On Cripple Creek" was featured in its original album version as well as in instrumental and alternate takes.
The 50th anniversary editions of The Band can be bought here.