Bob Marley, Elton John, Lil Wayne And More Nominated For Webby Awards
Voting is open for fans until April 20th.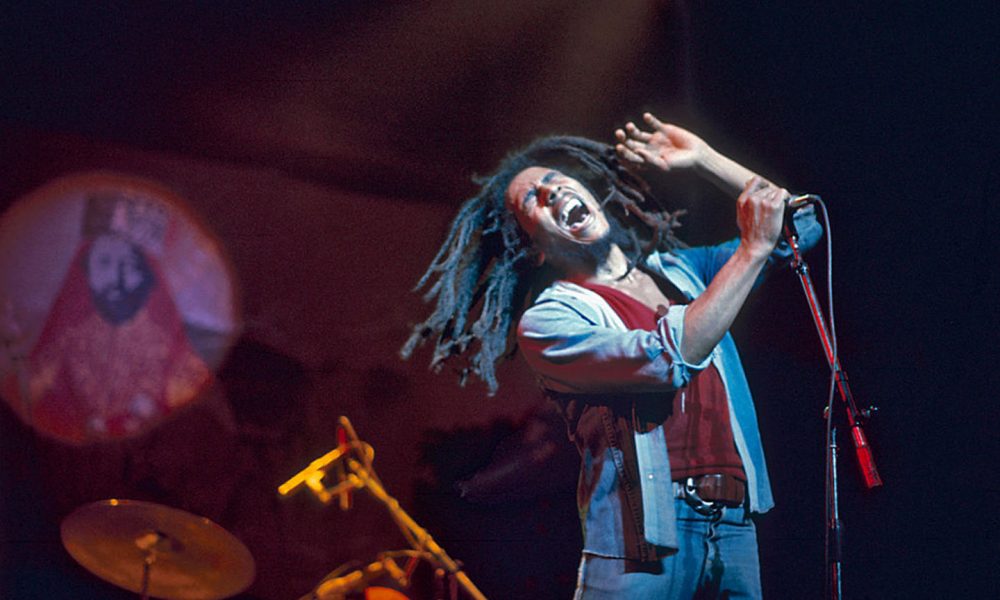 A Bob Marley music video, an Elton John interactive map, a Lil Wayne visual, and more are among the nominees for this year's Webby Awards, recognizing the best internet content and creators.
The International Academy of Digital Arts & Sciences announced the nominees on Tuesday, the result of nearly 14,000 entries from 70 countries.
The official lyric video for Bob Marley's "Exodus" was nominated for Best Art Direction, as was the official music video for Sublime's "Pawn Shop."
Sublime - Pawn Shop (Official Video)
In other categories, the official music video for Public Enemy's "Lost At Birth" is nominated for Animation, and Sublime's "Behind The Cover: 40oz To Freedom" is nominated in the Music field.
In the music website and mobile category was Elton John's interactive map of Los Angeles to celebrate his final U.S. tour and performance at Dodger Stadium. In partnership with Google, an interactive map experience was launched on Elton's site that allowed fans to discover his connections to Los Angeles and explore the celebrations taking place across the city.
In the Arts, Culture & Lifestyle, SaLaAm ReMi's remix of Marvin Gaye's "Save The Children" has been nominated, and in the Weird category–which highlights unique takes on music videos–Lil Wayne's "Mona Lisa" is nominated, and Public Enemy's "Lost At Birth" earned its second nod in the category.
Marvin Gaye - Save The Children (Visualizer)
Post Malone's listening experience for "Twelve Carat Toothache" was also among the nominees as well as Lil Wayne's "Mona Lisa" video,  which earned an Honoree status in the Technical Achievement category. Other projects to earn Honoree status include: ABBA's "Lyric Video Project" in Mashups; and Keshi Hell's "Heaven Virtual Experience" in the Entertainment, Sports & Music category.
This run wraps up a highly productive period for Weezy, who shared his first-ever career-spanning compilation album, I Am Music, via Young Money Entertainment/Republic Records last week.
The 18-track collection boasts Weezy's latest single "Kant Nobody" [feat. DMX], which was produced by Swizz Beatz. The track has already amassed 8.4 million Spotify streams and counting as well as 5.9 million YouTube views for the music video. The collection also boasts Tha Carter IV standout "6 Foot 7 Foot" [feat. Cory Gunz], which has recently surged back to the top of the conversation, reaching No.8 on the TikTok Top Tracks in the US.
Other highlights include the diamond-certified smash "Lollipop" [feat. Static Major] as well as "Mona Lisa" [feat. Kendrick Lamar], "Drop The World" [feat. Eminem], "A Milli," "Fire Man," "Go DJ," and more.
The Webby Awards are selected by the Academy, while The Webby People's Voice Awards are voted on by fans around the world. Voting for that award is open now until April 20. Winners for all awards will be announced on April 25.
Visit the Webby Awards' official website for the full list of nominees.