Jazz Great Wes Montgomery's 'Complete Full House Recordings' Announced
The new edition celebrates the influential jazz guitarist's centennial and commemorates his only live session for Riverside Records.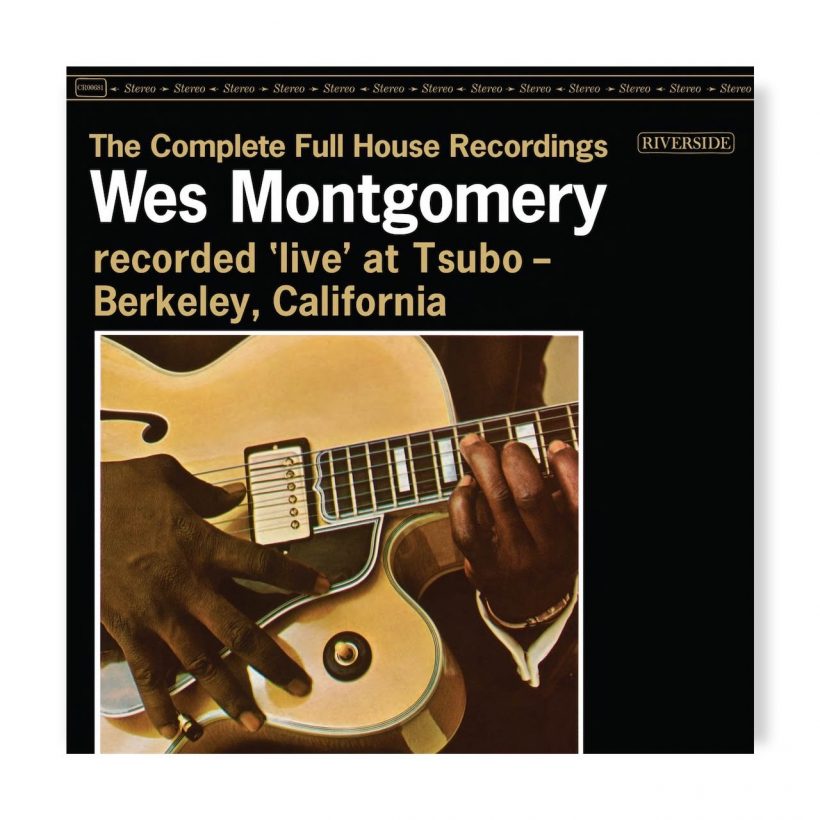 Craft Recordings has announced the November 10 release of an expanded edition of jazz great Wes Montgomery's classic 1962 LP Full House. Recorded at Tsubo coffee house in Berkeley, CA, the new edition celebrates his centennial and commemorates the influential jazz guitarist's only live session for Riverside Records.
The Complete Full House Recordings features stellar performances by Montgomery and an A-list band including tenor saxophonist Johnny Griffin, pianist Wynton Kelly, bassist Paul Chambers, and drummer Jimmy Cobb. The set has been remastered from the original analog tapes by Joe Tarantino, with lacquers cut by Kevin Gray at Cohearent Audio.
Wes Montgomery - I've Grown Accustomed To Her Face (Live in Berkeley, CA 1962) (Official Audio)
The 3LP set is pressed on 180 gram vinyl at Germany's Optimal Media and contains new liner notes by journalist and author Bill Milkowski (Downbeat, Jazziz, Guitar Player). An exclusive new Riverside Records T-shirt can also be ordered at CraftRecordings.com with the album, and the set will be in 2CD, 24/192 hi-res, and standard digital editions.
All formats offer a variety of alternate takes and outtakes, including two previously unreleased performances. These are an alternate take of Montgomery's "S.O.S." and the complete unedited master take of "Full House," with the restoration of Montgomery's original, but previously replaced, guitar solo.
The Full House date showcases one of the most influential and innovative guitarists in all of jazz. Montgomery, born 1923 in Indianapolis, was revered by audiences and fellow musicians alike for his warm, soulful tone and unique and influential approach to his instrument, in which he plucked the guitar strings with the side of his thumb. Montgomery died unexpectedly in 1968.
The session took place after Riverside's founder and producer, Orrin Keepnews booked the band into the short-lived jazz hotspot Tsubo, which turned into the storied folk and blues club Jabberwock. The set, on June 25, 1962, became a hybrid of a recording session and a concert, in which the band played multiple takes of each tune.
"Full House captures Wes at the top of his game," writes Milkowski in his liner notes, "as he electrifies the audience of students, jazz fans and hipsters with his inventive and inherently melodic improvisations, propelled by the superbly swinging rhythm section." Both Montgomery and Griffin, he adds, offer powerhouse performances, with "a take-no-prisoners approach on the individual solos." Downbeat described the album as capturing ""Montgomery at the blazing top of his form."
Also included in The Complete Full House Recordings is a previously unreleased take of the title track, whereas the original LP version was a composite of two takes. Alternate takes of "Cariba," "Come Rain or Come Shine" and "Blue 'N' Boogie," all previously released on either Wes Montgomery: The Complete Riverside Recordings or The Alternative Wes Montgomery are included, alongside two versions of Mel Tormé's ballad "Born to Be Blue."
Pre-0rder The Complete Full House Recordings, which is released on November 10.