First Ever Willie Colón Anthology 'Crime Pays' Set For Release In April
The collection contains nine key cuts culled from the Latin music pioneer's first four albums.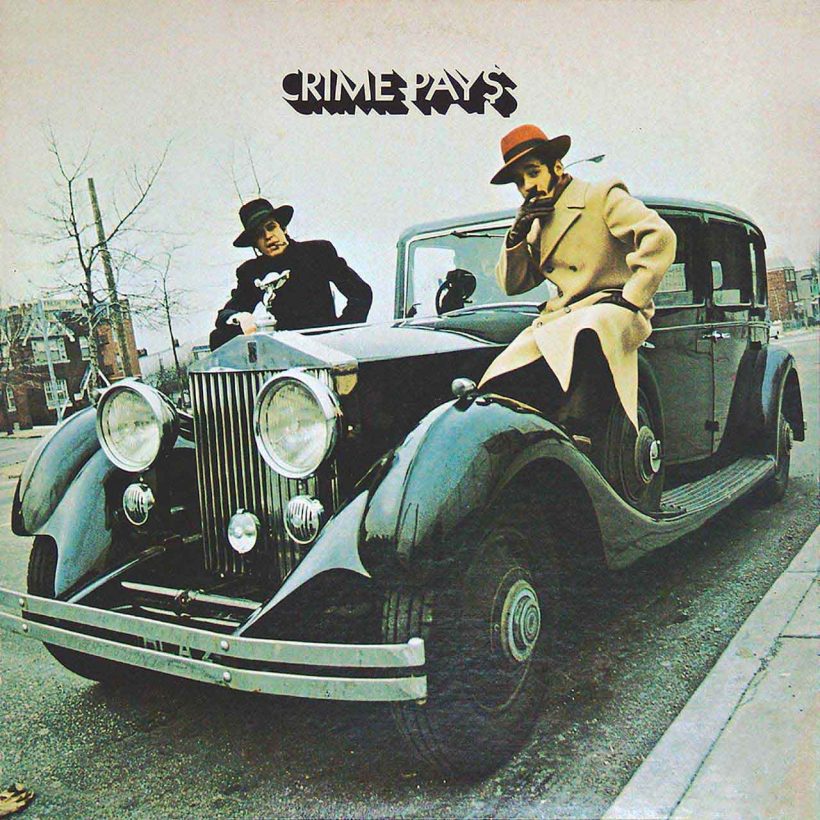 Craft Latino is proud to present an all-analog reissue of Crime Pays, an anthology of Willie Colón's most influential songs from his first 4 albums. The ironically titled Crime Pays was a comment on the success of Colón's carefully cultivated bad guy image that he sustained until the mid-1970s. The album contains nine key cuts from his first four albums. His 1967 debut album El Malo (The Bad Guy) is represented by his first hit, the mambo jazz instrumental "Jazzy" and the title track, a bomba-guaguancó 'composed by Colón. "Jazzy" was co-penned by Colón and his African American pianist Dwight Brewster and bassist James Taylor.
The album's recording director, Fania co-founder Johnny Pacheco, brought Héctor Lavoe in to sing lead vocals. According to Brewster's biography, Lavoe initially shared the view of older musicians that Colón's was a kiddie band, but it was only after he heard the playback of "Jazzy" and two Colón/Brewster tunes that he changed his mind and agreed to join. Lavoe was to remain until Colón gave up his band in 1974. Colón's follow-up, The Hustler (1968), is represented by "Guajirón," composed by Brewster's replacement on piano, Mark "Markolino" Dimond, also African American, "Qué Lío," a guajira cowritten by Joe Cuba, Lavoe, and Colón, and the boogaloo "Eso Se Baila Así," penned by Colón.
Willie Colon & Hector Lavoe - El Malo
Dimond takes one of his elegant trademark solos on "Guajirón." A brilliantly talented yet tragic figure, Dimond, dropped out of the New York recording scene in the mid-1970s and died in the 1980s, leaving a small yet masterful legacy of recorded work mostly for the Fania family of labels. Colón takes an effective though uncomplicated trombone solo on "Qué Lío." "Guisando" and "El Titán," both co-written by Colón and Lavoe, originate from Colón's third Fania outing Guisando – Doing A Job (1969). Though un-credited, this was Dimond's last recording with Colón.
Other un-credited personnel on the album included Charlie Cotto on timbales, Santi González on bass, Chucky López on bongo, and Barry Rogers on trombone, with Justo Betancourt and Pacheco doing the first of many coro duos for Colón's albums. An African American percussionist called Gilbert played conga. "Che Che Colé" and "Juana Peña" are taken from Colón's fourth Fania release Cosa Nuestra (Our Thing; 1970), his first album to go gold. "Che Che Colé," adapted by Colón from a Ghanaian children's song, was his biggest hit up to that point and catapulted him into superstardom.
Out on April 21, 2023, the new edition of Crime Pays, was cut all-analog from the original tapes by Kevin Gray at Cohearant Audio and pressed on 180-gram audiophile quality black vinyl in a single-pocket gatefold tip-on jacket. A Clear Smoke variant colored disc will be available exclusively at Fania.com. The album will also be released in hi-res digital for the first time, including 192/24 and 96/24 formats on April 21st, 2023.