Winners Of The 2017 Metal Hammer Golden God Awards Announced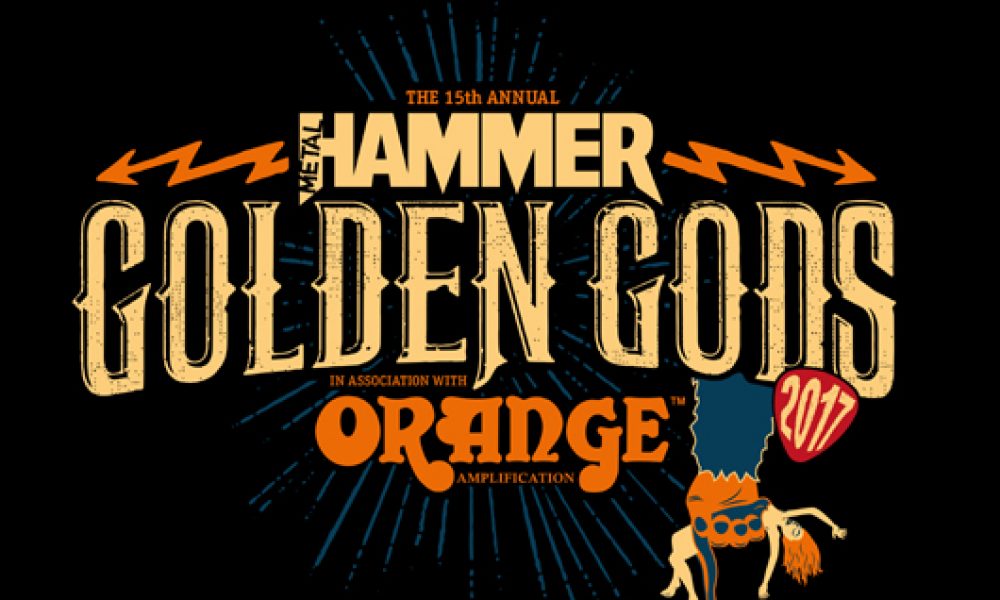 The winners of the 2017 Metal Hammer Golden God Awards have been announced. Black Sabbath were crowned the 2017 Golden Gods, while The Dillinger Escape Plan, Iron Maiden, Prophets Of Rage and Architects were among those picking up major silverware.
For more than 30 years, Metal Hammer has been the biggest heavy metal magazine on the planet and they threw the party of all parties for their readers at this year's Golden Gods Awards 2017, in association with Orange Amplification.  The ceremony took place on Monday 12 June at the IndigO2 at The O2, London, with WWE megastar Chris Jericho hosting.
As previously reported on uDiscover, the godfathers of metal, Black Sabbath, were set to collect the evening's main honour: the Golden God award, presented by Roadrunner Records. Founding member and metal legend Tony Iommi was on hand to collect the gong in the year that saw the end of the band's final, 81-date world tour and a glittering 49-year career.
Also among the victors were Prophets Of Rage, who picked up the Spirit Of Hammer award. This is an award for those who hold the principle and passion of metal and what Metal Hammer stand for in their daily lives. The band consists of three members of Rage Against The Machine and Audioslave (Tim Comerford, Brad Wilk and Tom Morello), two members of Public Enemy (DJ Lord and rapper Chuck D) and Cypress Hill rapper B-Real.  Announcing the band, guitarist Morello said: "We're an elite task force of revolutionary musicians determined to confront this mountain of election year bulls_t and confront it with Marshall stacks blazing."
The 2017 Icon Presented By uDiscover Music award went to The Dillinger Escape Plan Currently on a world tour, the band announced earlier this year that they will be disbanding following their Tokyo date in October 2017, after six critically-acclaimed albums.
Awards also went to Avenged Sevenfold (Best International Band Presented By Nuclear Blast), Architects (Best UK Band), Exodus (Inspiration Awards Presented by Spinefarm Records), Gojira (Album Of The Year for Magma) and Iron Maiden, whose very own mascot Eddie made an appearance via VT to collect the Best Game accolade for the band's role-playing mobile game 'Legacy Of The Beast'.
"After a difficult end to last year in which the future of our magazine looked uncertain, we couldn't have thought of a better way to celebrate our comeback", Metal Hammer editor Martin Alderslade said of the event. "From the one and only Chris Jericho returning to host our awards for a record-breaking third time to seeing legends like Tony Iommi, Tom Morello and Chuck D walk out on the stage, to honouring the contemporary names who make our scene great, it was the kind of evening only the Golden Gods can provide."
Explore Our Black Sabbath Artist Page
Format:
UK English