Wrecking Crew's Joe Osborn, Bassist With Carpenters, Glen Campbell, Countless Others, Dies At 81
The great musician is said to have played on over 200 top 40 hits, including 'Bridge Over Troubled Water,' 'Close To You' and 'MacArthur Park.'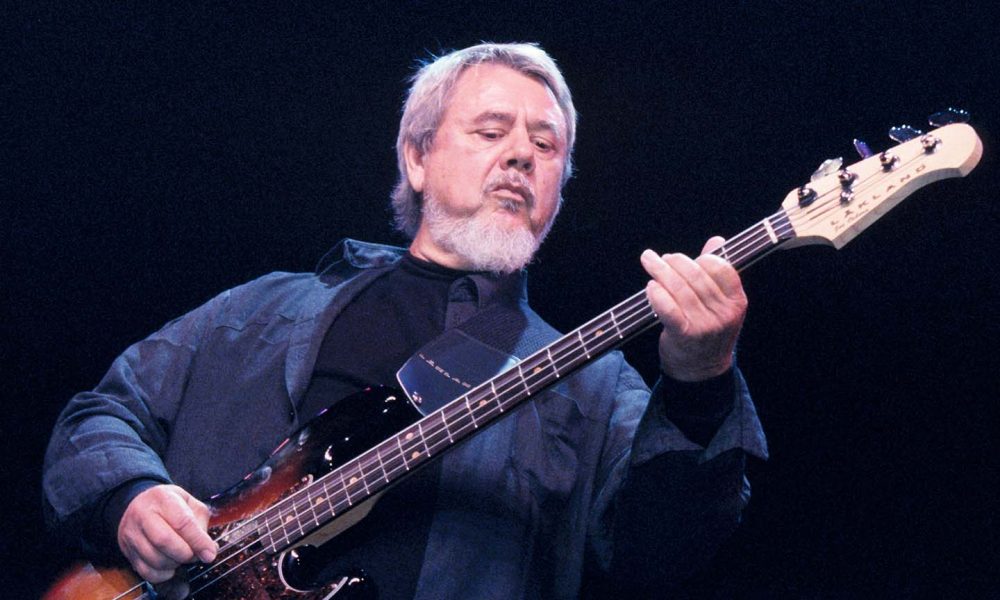 Joe Osborn, who played bass in the fabled group of Los Angeles session musicans who became known as the Wrecking Crew, died on 14 December at the age of 81. He had been fighting pancreatic cancer.
Osborn is said to have appeared on more than 200 top 40 hits. His thousands of sessions included playing on such all-time greats as Simon & Garfunkel's 'Bridge Over Troubled Water,' the Carpenters' 'Close To You,' Richard Harris' 'MacArthur Park' and the Mamas and the Papas' 'California Dreamin."
"Even though he was a quiet man, I could see the sparkle in his eyes when he saw the love of his fans," said John Tedesco, the director of the 2008 documentary The Wrecking Crew. "I called him a gentle bear."
Osborn was closely associated with the careers of such staples of rock and pop as Glen Campbell, Neil Diamond, Ricky Nelson and especially the Carpenters, whom he is recognised to have discovered and encouraged, playing with them throughout their recording span.
He was also among the most in-demand players, appearing on records by such country notables as Chet Atkins, Eddie Rabbitt, Merle Haggard, Reba McEntire and Kenny Rogers, His playing was said to have influenced other prominent contemporaries among bassists, such as John Entwistle of The Who, Donald 'Duck' Dunn of Booker T and the MGs and Motown 'Funk Brother' James Jamerson.
Born In Mound, Louisiana, Osborn first played guitar in local bands, working with the likes of Dale Hawkins and, moving to Las Vegas, Bob Luman and Roy Buchanan. By 1960, he had switched to bass and joined Nelson's band alongside the similarly lauded James Burton, and played on the pop idol's hits such as 'Travelin' Man.' "Going to work with Ricky Nelson gave me a perfect showcase, which I didn't even realise, at the time, where that would take me," said Osborn in the Wrecking Crew documentary."
The dissolution of that band prompted Osborn's move to Los Angeles in 1964 where he started playing with Johnny Rivers at the Whisky A-Go-Go club. His nimble playing soon had him in even greater demand. He became part of the Wrecking Crew nucleus along with keyboardist Larry Knechtel and Hal Blaine, all of whom appeared on many of the west coast hits of the next decade, as well as film soundtracks and TV commercials.
In 1966, when Osborn briefly ran the Magic Lamp label, unknown siblings Richard and Karen Carpenter turned up to accompany a trumpeter who was auditioning. The bassist was the first to record the duo, on his home four-track equipment, and he helped them to develop their harmony interplay, going on to play on all their hits.
"I didn't know what to do about it," Osborn told broadcaster Eddie Winters in 2015, of his "discovery" of the Carpenters. "But we talked, and found out Richard had some songs that he had written, didn't have any way to record them, and so I offered the use of the studio to come and do that. But they had already been playing, as the Richard Carpenter Jazz Trio. Karen was a wonderful jazz drummer, even at that age, and Richard had studied classical music since he was a baby. So they were accomplished musicians at that point."
In 1996, Richard Carpenter was asked about the impressive bass sound on the Carpenters' recordings. "That's Joe Osborn," he said. "I just wrote 'fill'…I'm big on bass. On early pop and rock records, bass was badly recorded then along came Joe Osborn playing a Fender with a pick on 'Travelin' Man' and there's that sound."
Among the other US pop chart fixtures that he graced with his playing were Rivers, the Monkees, the Association, the Grass Roots, the 5th Dimension, the Cowsills and Tommy Roe. Osborn was on Campbell's 'Gentle On My Mind,' Barbra Streisand's 'Stoney End' and many of Diamond's sessions.
Later work included hits by the Partridge Family, America, England Dan and John Ford Coley, Helen Reddy, Seals and Crofts and Olivia Newton-John. He was also on such albums as the Beach Boys' Sunflower, Neil Young's Comes A Time and Old Ways, Billy Joel's Cold Spring Harbor and Paul Simon's self-titled first solo LP.
He moved to Nashville, supposedly for a slower pace of life, in 1974. He recorded less, but was just as sought-after by the country community, also working with Eddie Rabbitt, Mel Tillis, Jimmy Buffett and many others. Osborn moved again, to a town near Shreveport, Louisiana, in 1988, but he continued to fly back to his adopted homes for occasional track dates, and to take part in many interviews and other media events.
Explore our Carpenters Artist Page.
Format:
UK English