Watch Yächtley Crëw Perform 'Just The Way You Are' All Around LA
The soft-rock cover captains play Billy Joel's classic ballad to eerily empty city landmarks.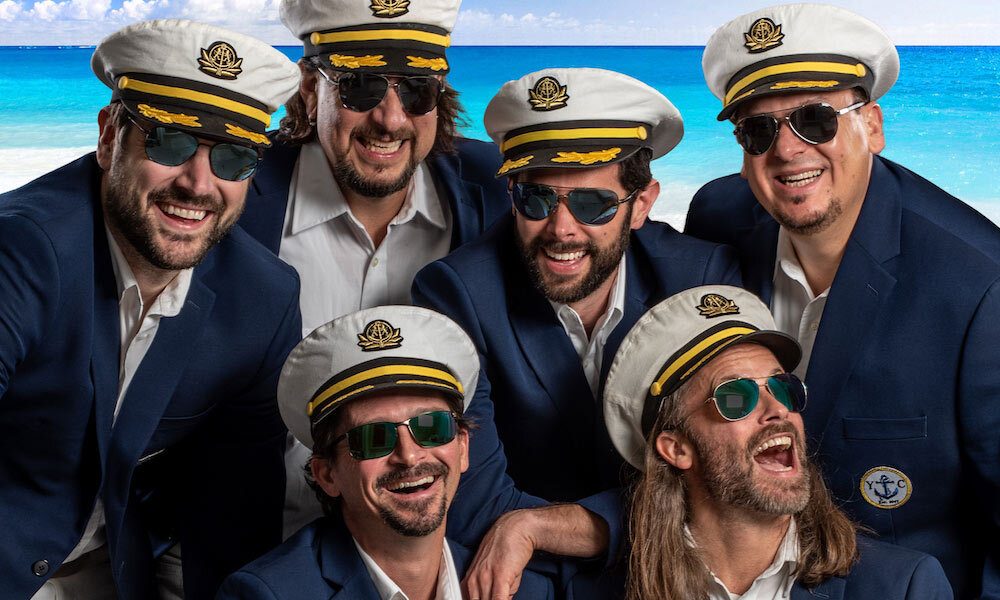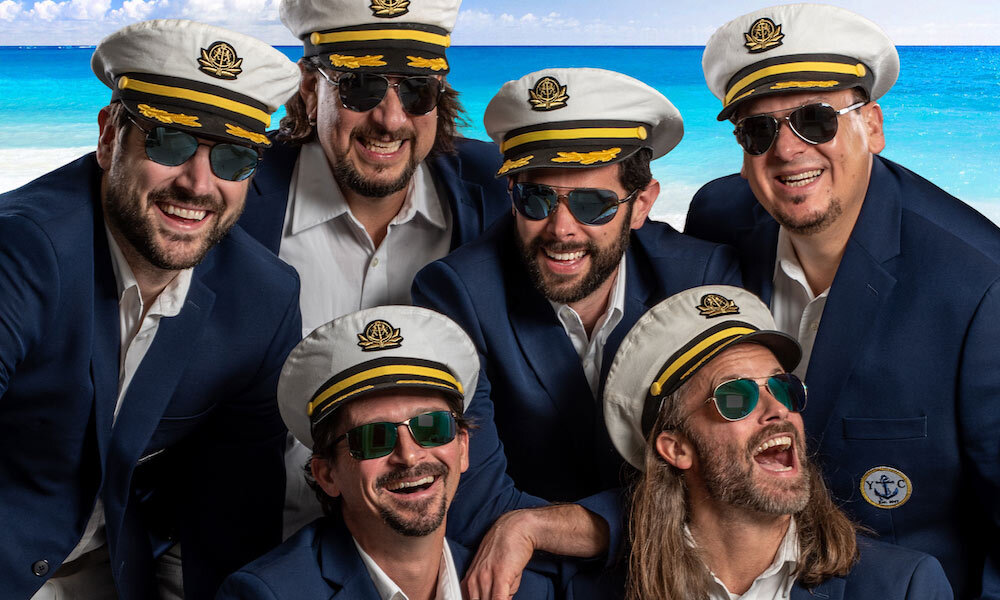 Yächtley Crëw, the self-proclaimed "Titans Of Soft Rock" have made a name for themselves by donning their best nautical attire and performing easy listening favourites from the 70s and 80s. To stay busy during quarantine, the Los Angeles-based live band have been recording their ingenious "Landlocked Sessions". Their most recent instalment features a super smooth performance of Billy Joel's 1977 hit, 'Just The Way You Are', complete with a mellow saxophone and plenty of electric keyboards.
Landlocked Sessions #4 Just the Way You Are by Billy Joel
The band members travelled (individually) around a very quiet Los Angeles for their accompanying music video, hitting the city's most iconic landmarks – all of which are eerily empty. Footage was shot along the Sunset Strip, City Hall, the Griffith Park Observatory, the Capitol Records building and the Hollywood Bowl, which officially cancelled its 2020 season this week.
Previous Landlocked Sessions from the Yacht Rockers included covers of Hall & Oates' 'You Make My Dreams Come True' (1980), 'Just The Two Of Us' from Bill Withers and Grover Washington Jr (1981), and 'Amie' from Pure Prairie League (1972).
The band – which consists of vocalist Philly Ocean, drummer Sailor Hawkins, bassist Baba Buoy, Saxophonist Pauly Shores, Guitarist Tommy Buoy and keyboardist Stoney Shores – began their year with multiple sold-out dates in Southern California. They were primed to begin their "Batten Down The Hatches" tour, which included dates throughout the country for the spring and summer. Unfortunately, all shows have been postponed, amid the COVID-19 pandemic. In the meantime, fans can catch the band on Instagram for live-stream performances, as well as on YouTube, as they continue to roll out new covers.
For those who can't get enough of soft-rock throwbacks, the new compilation Now That's What I Call Yacht Rock 2 was just released 1 May. The collection, which will also be available on vinyl 19 June, includes 18 smooth classics from the likes of Michael McDonald, Toto, Chicago, REO Speedwagon and Air Supply, among many others.
Now That's What I Call Yacht Rock 2 is available now. Listen to it here.
Format:
UK English