Watch Yeah Yeah Yeahs' Theatrical Closet Performance of 'Phenomena'
The trio took remote concerts to the next level with their rendition of the popular 'Show Your Bones' track.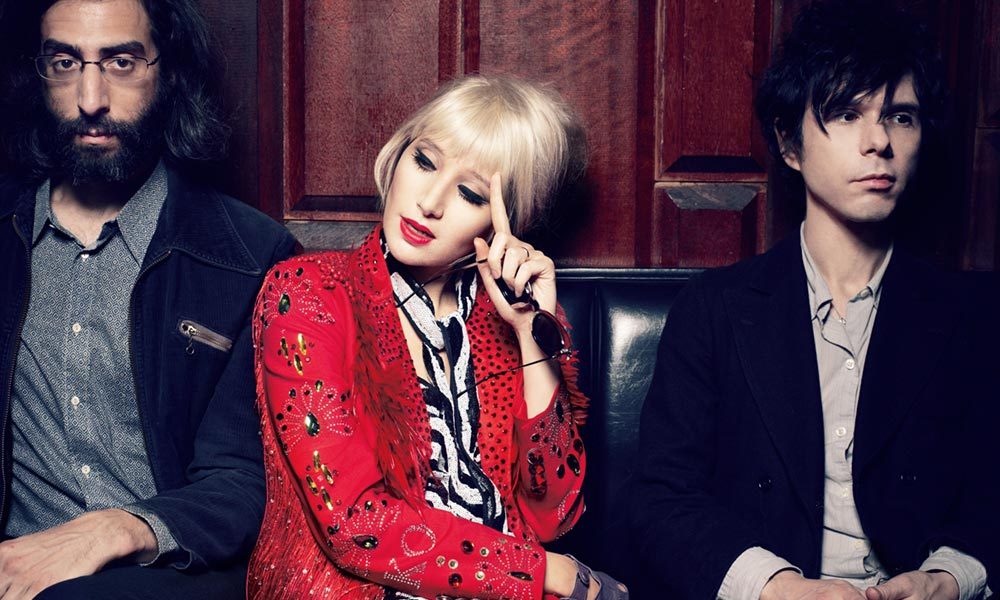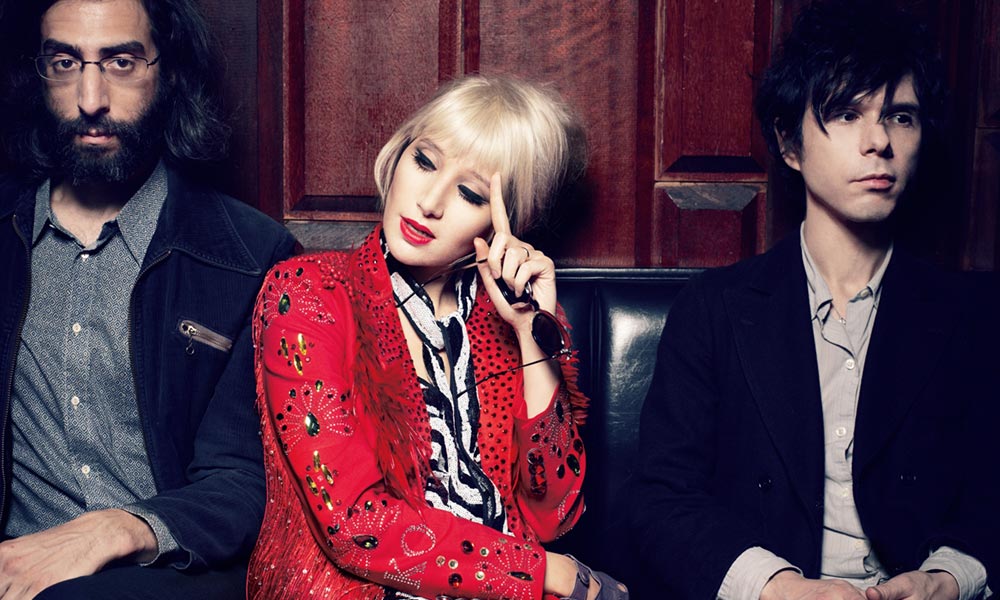 This weekend, the Yeah Yeah Yeahs delivered an inspired, remote performance of 2006's 'Phenomena', live from Karen O's closet. Standing in front of sparkly gold streamers, and basking in the fog of a smoke machine, the costumed frontwoman could have easily been on any stage in front of thousands of fans. Guitarist Nick Zinner also offered a high-energy performance from a laptop, placed in front of the singer, while Brian Chase's fierce drumming could be heard in the background.
While in quarantine, Karen O has offered several solo performances from her closet, including deep cut, 'Our Time', off the trio's 2001 self-titled EP, which, the artist said, was the first song she ever wrote for the Yeah Yeah Yeahs.
Ahead of the COVID-19 pandemic, the trio were set to headline a variety of major stages, including the Pitchfork Festival. Drummer Brian Chase offered a few words on Instagram earlier this month, in light of the band's cancelled touring plans. "This year we've had to cancel shows and it sucks; I'm sad and feeling it. BUT, there is no other choice – it had to happen out of care and concern for people's health and well-being – no question. At this time (just as much as ever) we are acutely aware of how much our lives are intertwined…From the perspective on stage, the audience is there rejoicing together – gender, race, religion etc. are one; from this perspective, also, 'time' stops and what matters most is that feeling of rejoicing – a form of care and concern for people's health and well-being. Can't wait to play for you and share these moments again!"
The trio and Karen O also shared their support for the National Independent Venue Association (NIVA), which aims to preserve independent live music venues throughout the US. The frontwoman wrote that following September 11th, the band performed around New York City's clubs. "What came out of [this] wasn't just music. it was medicine for the grief and fear that blanketed the city", she recalled. "We played like there might not be a tomorrow and it got us through the trauma." The artist continued, "Most people you love who play music, who love music, are going to need that medicine of live music when this passes, it's simply a lifeline."
Listen to the best of the Yeah Yeah Yeahs on Apple Music and Spotify.
Format:
UK English