Watch The Music Video For Yeat's 'Poppin'
The video was directed by Cole Bennett.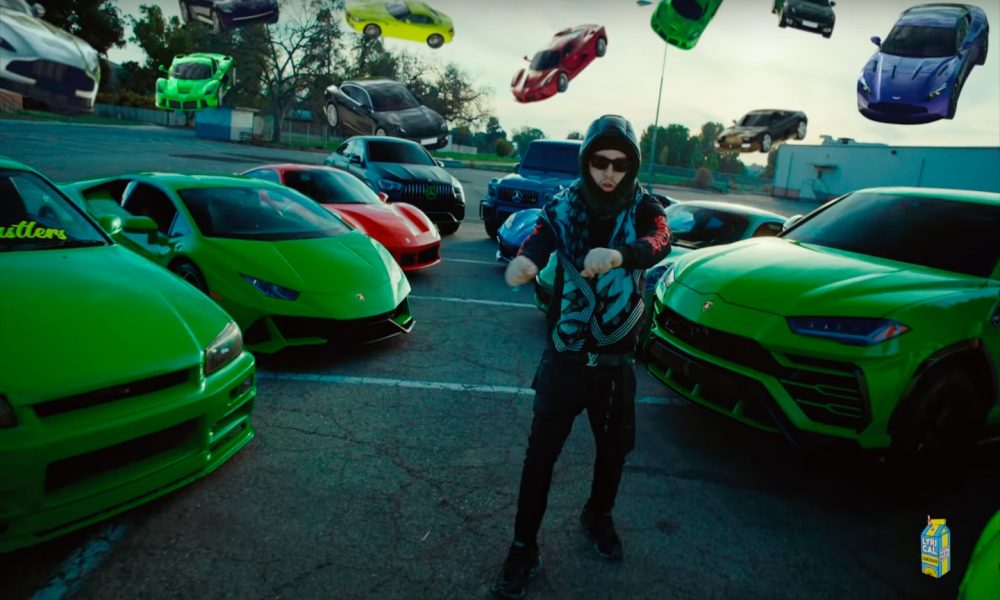 Yeat has unveiled the official music video for his latest single, "Poppin." The Cole Bennett-directed visual was released on Thursday and almost immediately rose to No.3 on YouTube trending with over 600,000 views. At the time of publication, the video has over one million views.
The song is from Yeat's recently released album 2 Alivë, which had an impressive debut at No.6 on the Billboard 200 chart and catapulted him from underground popularity to mainstream success.
Yeat - Poppin (Directed by Cole Bennett)
Earlier this week, Yeat surprised fans by announcing his highly anticipated upcoming 2 Alivë tour starting in April. As evidenced by the official shutdown of his pop-up show at The Roxy in February, fans have been anxiously waiting to see Yeat perform his energy-fueled mosh pit anthems live, and now with 14 stops across the U.S. they will finally be able to. Starting in Detroit on April 8th and ending in the phenomenon's hometown of Los Angeles on May 9th, Yeat fans across the country will be able to experience the one-of-a-kind electricity that he brings to his music and on stage.
Earlier this month, Yeat unveiled the official music video for his track "On tha linë," taken from 2 Alivë.
Shot via different vignettes throughout Paris, France and filmed by Chilldays + Nitetive + Josh, the visual perfectly complements the raspy and assertive vocals carried throughout the track.
The underground rapper and producer brings his artistic vision to life on this 20-track album, where he continues to push boundaries with his music carving out his own path in the culture. Seemingly overnight, Yeat has caught the attention of the world for his air of mystery, syrup-thick melodies, and futuristic production.
This era marks a new beginning for Yeat, but it also serves as a culmination of a climb to the forefront of rap's always-mutating sound. His star began to rise with 2021's 4L mixtape, which established the young MC as one to watch. Recently, Complex included Yeat in their "Artists to Watch in 2022" series, speculating that Yeat "will be turnt all year long."