'You're Watching Video Music Box' Documentary Set To Air
The film is part of Mass Appeal's HIP HOP 50 initiative.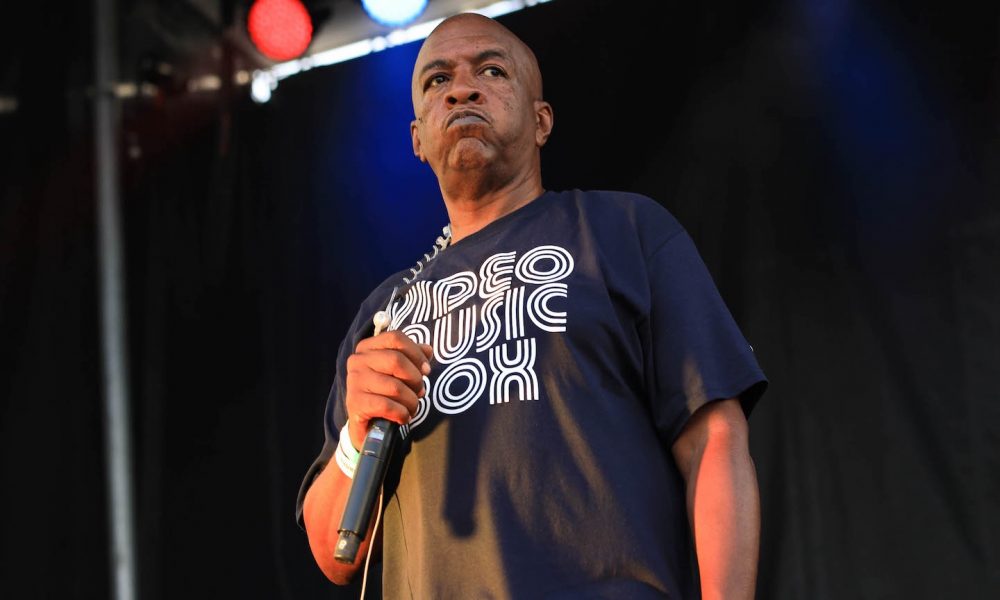 You're Watching Video Music Box, which chronicles the longest-running music video show in the world, is set to premiere tonight (December 3) at 8 PM EST.
Video Music Box was launched and hosted in New York City by visionary DJ and MC Ralph McDaniels. With four decades of never-before-seen footage from McDaniel's packed vault, the film spotlights the series' global influence on Hip Hop, along with his professional and personal triumphs.
The documentary is the directorial debut from Emmy and Grammy Award-winning music legend and Mass Appeal partner Nasir "Nas" Jones. The film is produced by Mass Appeal for Showtime.
The film kicks off Mass Appeal's massive HIP HOP 50 initiative. The entertainment company partnered with Showtime for their HIP HOP 50 programming, which will continue to run over the next three years and encompass unscripted series and features, podcasts, and digital shorts by and about some of the foremost names in the genre, culminating with the 50th anniversary of the genre in 2023.
The initiative is driven by Nas, Mass Appeal CEO Peter Bittenbender and Mass Appeal Chief Creative Officer and Emmy-nominated partner Sacha Jenkins.
Last month, Spotify and Mass Appeal announced and released The Bridge, a new podcast hosted by Grammy Award-winning artist Nas and radio personality Minya "Miss Info" Oh, as another part of the HIP HOP 50 initiative.
The Bridge: 50 Years of Hip Hop is a talk show that features lively conversations with a plethora of guests ranging from iconic rappers, producers, to today's popular artists to explore the ways in which hip hop influenced society. The first season launched on Tuesday, November 16 with new episodes releasing weekly, exclusively on Spotify.
Nas and Miss Info have had a long-standing musical relationship since the early 90s when Miss Info famously wrote one of Hip Hop's most renowned album reviews on The Source for Nas' Illmatic album. The full-circle moment will come to life this fall as the pair pays homage to 50 years of Hip Hop culture through unique storytelling.
Visit Showtime's official website for more information on You're Watching Video Music Box.