Yusuf/Cat Stevens Guests In Latest Episode Of The 'Broken Record Podcast'
Among other topics, the star discusses the making of his 'Harold And Maude' Soundtrack – set for its 50th anniversary reissue in February.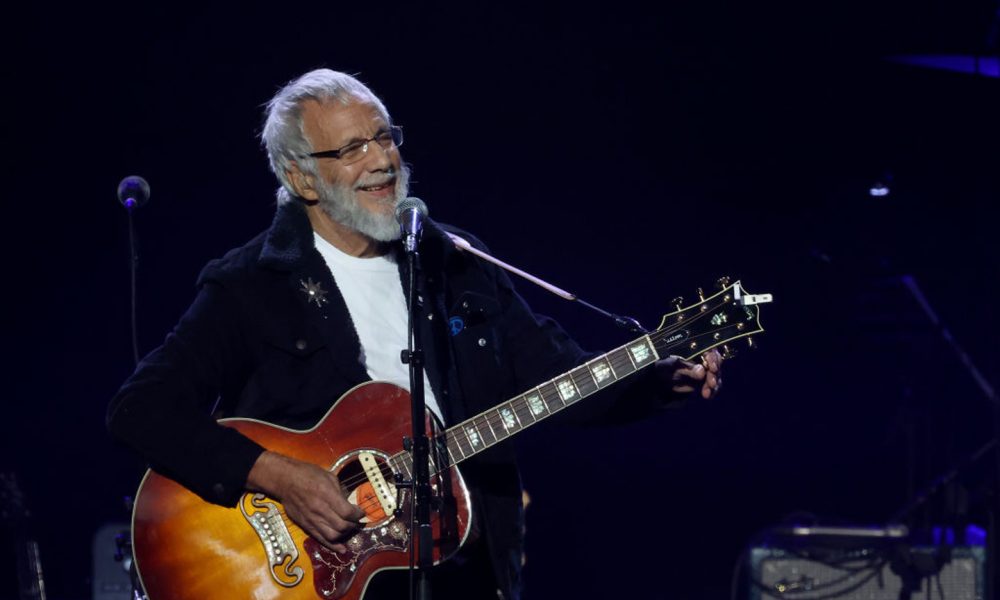 Yusuf/Cat Stevens is the featured guest on this week's episode of the 'Broken Record' podcast. Cat/Yusuf and presenter Bruce Headlam discussed the artist's much-acclaimed releases Teaser and The Firecat, Harold and Maude and much more during the chat, which you can hear in full here.
The 'Broken Record' podcast heralds the new, 50th anniversary edition of Harold And Maude, which will be released on February 11, 2022 in new 180g 1LP / 1CD / Digital release formats via A&M/Cat-O-Log/UMe. The new edition of the soundtrack will combine Cat Stevens' nine original songs, as well as dialogue from the film, for the first time.
Hal Ashby's 1971 film about the unlikely friendship-turned-love story of suicidal teenager Harold Chasen (played by Bud Cort) and 79-year-old free spirit Maude (played by Ruth Gordon) is now widely praised as a bona fide cult classic. Filled with dark humor and existential drama, the film represents the potentially glorious benefits that can arise from a balanced partnership between conservative pragmatism and colorful free-spirited idealism. It reveals the deep lying synergy that exists between seemingly opposing views and how, when united, they can flourish to their mutual advantage.
Seven songs from the two 1970 Island/A&M Cat Stevens albums were included on the soundtrack: "On The Road To Find Out," "I Wish, I Wish," "Miles From Nowhere," "Tea for the Tillerman," "I Think I See The Light," "Trouble," and "Where Do The Children Play?" Two non-album tracks were also added into the mix: "Don't Be Shy," and what became the movie's unofficial theme, "If You Want To Sing Out, Sing Out." These songs would go unreleased until the 1984 Footsteps In The Dark collection, and were later included in the 2001 On The Road To Find Out box set.
"I loved most of [Harold And Maude], but it was just that those two new songs, which I'd sort of recorded very roughly in San Francisco, when [Hal] was doing the filming there, they were never meant to go in the film like that", Yusuf/Cat Stevens says of the Harold And Maude soundtrack in the 'Broken Record' podcast.
"I was always meant to do it properly, you know, with musicians beside me, but it was me doing all the little bits and pieces. It ended up like that in the film. And now it's there, you know, it's history, but actually I love it now because it is so rough, it's so raw. And it was so fresh and spontaneous."
"Your vision of the song can never be repeated and it's in your head, it's in your mind", he adds. "But the genre that he created with that film and, and, and this the message of the film, just corresponded perfectly with my music."
The Harold and Maude official soundtrack album was first issued in 2007 by Cameron Crowe's independent label, Vinyl Films. Produced only on LP in super limited quantities, on several different vinyl colors, those records are highly collectible today and trade for hundreds of dollars on Discogs and other fan sites.