Keyboards Maketh Songs – 100 Keyboard Classics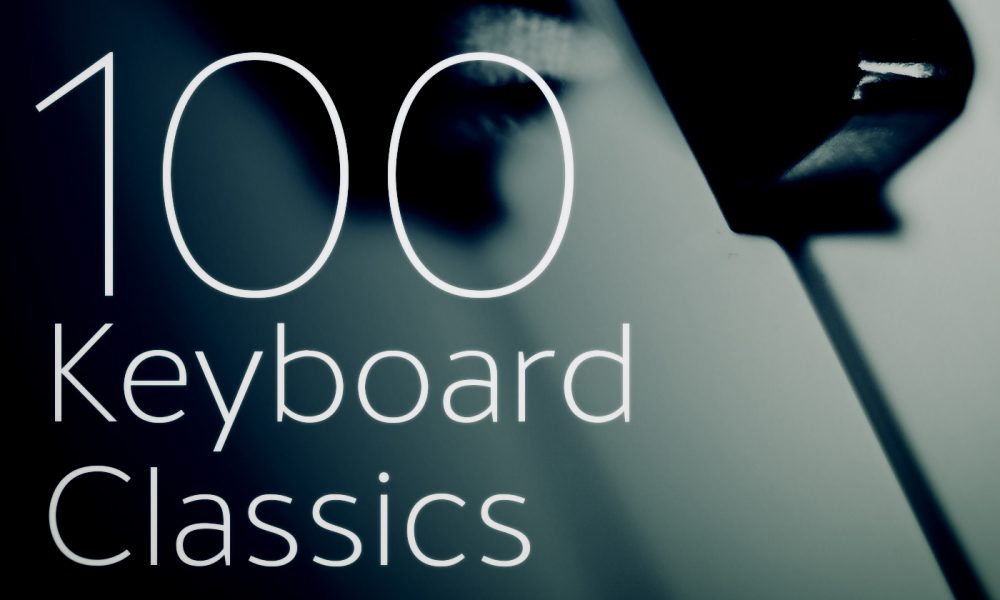 We're taking on another impossible challenge, but this one is one that is just a little different. There are countless lists of the greatest guitar solos, but we thought it was about time that the keyboard players got a look in – the pianists, the Hammond organ players, those men behind the Mellotron, the fellow on the Fender Rhodes; those that plunk away on the keys.
It all started last week with a discussion prompted by Billy Preston's defining solo on The Beatles, 'Get Back'. It's a great song, even without Preston's piano, but when he comes in, it somehow defines the song. So we thought we'd come up with a playlist of tracks where the keyboard makes the songs just so much better.
In so doing it includes most of the most famous pianists et al, from the rock era, there's Jerry Lee Lewis and Little Richard, Elton and Keith (Emerson of course). There's Stevie Wonder, Billy Joel, Leon Russell, Fats Domino, and Stevie Winwood – all singers that have accompanied themselves.
There's also those lesser known lights – session players like, Nicky Hopkins who is featured on The Rolling Stones' '2000 Light Years From Home' playing piano (it's Brian Jones on the Mellotron), Hopkins also plays the piano on Jefferson Airplane's 'Wooden Ships', there's Victor Feldman on Steely Dan's 'I Got the News', and Dave Greenslade on Chris Farlowe's 'Handbags and Gladrags'.
In case you're wondering why George Harrison is included it's because off David Foster's brilliant playing on 'The Answers At the End', likewise it's Al Kooper playing Hammond on 'Like A Rolling Stone', Leon Russell on Cocker's, 'Delta Lady' and John Hawken on The Straws' 'The Life Auction'
We've picked a whole bunch of classic numbers that you all will instantly know, on which the keyboard plays a more than significant role, sometimes, like on, Toto's 'Hold the Line' where it becomes the song, as it does on Spirit's 'Fresh Garbage or Rod Argent's brilliance on 'Hold Your Head Up'. But we've equally picked some hidden gems that we think deserve to rank up there among the best. Take a listen to Barry Walsh's beautiful playing on Gretchen Peters' 'Bus to St. Cloud', or Jon Cleary on 'When you Get Back'.
At the bottom of our list are 10 cast iron classics on which the keyboard is king. Among them are a couple that my cause some controversy, including Carole King's exceptional playing, without which the song would simple not be the classic that it is (Spooner Oldham's playing on Aretha's version is pretty fine too).
Rick Wakeman's exquisite piano on Bowie's 'Life On Mars' and of course the beautiful coda to Derek and The Dominoes,, 'Layla' that's played by the band's drummer, Jim Gordon.
Anyway, these are our 100 Keyboard classics…let's hear what you think should be included.
Allen Toussaint Southern Nights
Ambrosia How Much I Feel
Argent Hold your Head Up
Atlanta Rhytm Section Imaginary Lover
Barclay James Harvest Mockingbird
Ben Folds Still Fighting It
Billy Joel Scenes from An Italian Restaurant
Billy Preston Outa Space
Blind Faith Sea of Joy
Bob Dylan Like a Rolling Stone
Bob James Angela )The Theme from Taxi)
Bon Jovi Runaway
Booker T & The MGs Green Onions
Boz Scaggs Harbor Lights
Bruce Hosnby The way it Is
Camel Never Let Go
Chris Farlowe Handbags and Gladrags
David Bryan Memphis Lives in Me
Deep Purple Highway Star
Deep Purple Hush
Dire Straits Telegraph Road
Donny Hathaway The Ghetto
Dr John Right Place Wrong Time
Elton John Your Song
Elton John Idol
Fats Domino Blueberry Hill
Focus Moving Waves
Genesis Firth of Fifth
Genesis AbaCab
George Harrison The Answer's At the End
Gretchen Peters On A Bus To St Cloud
Guns N' Roses November rain
Isaac Hayes Theme from Shaft
Jefferson Airplane Wooden Ships
Jimmy Webb Galveston
Joe Cocker Delta Lady
John Lennon Imagine
Jon & Vangelis I Hear You Now
Jon Cleary When You Get Back
Julie Driscoll and Brian Auger This Wheels on Fire
Laura Nyro Stone Soul Picnic
Led Zeppelin Your Time Is Gonna Come
Leon Russell A Song For You
Little Richard Tutti Frutti
Lynyrd Skynyrd Tuesday's Gone
Motley Crue Home Sweet Home
Mott the Hoople All the Way To Memphis
Night Ranger Sister Christian
Pink Floyd Us and Them
Procol Harum A Whiter Shade of Pale
Queen Love of my Life
Queen Bohemian Rhapsody
Quicksilver Messenger Service The Hat
Ray Charles What'd I Say
Robert Glasper Experiment Afro Blue
Sir Douglas Quintet She's about a Mover
Spencer Davis Group Gimme Some Lovin
Spirit Fresh Garbage
Squeeze Tempted
Steely Dan I Got The News
Steely Dan Ricky Don't Lose That Number
Steppenwolf Magic Carpet Ride
Stevie Winwood Talking Back To The Night
Stevie Wonder Living For The City
Styx Come Sail Away
Supertramp Breakfast in America
Supertramp Dreamer
The Allman Brothers Dreams
The Animals The House of The Rising Sun
The Band I Shall Be Released
The Band Chest Fever
The Beatles Lady Madonna
The Crazy World of Arthur Brown Fire
The Crusaders Streetlife
The Doobie Brothers You're Made That Way
The Doors Riders on the Storm
The Doors Light My Fire
The Nice America
The Rolling Stones Sympathy For the Devil
The Rolling Stones 2000 Light Years From Home
The Strawbs The Life Auction
The Who The Song Is Over
Thunderclap Newman Something In The Air
Toto Hold The Line
Traffic Empty Pages
Van Morrison Moondance
Vanilla Fudge You Keep Me Hanging On
X-Japan Endless Rain
Yes Roundabout
Yes Somethings Coming
Check out or Spotify Playlist here…

10 of The Greatest
Carole King (You Make Me feel Like) A Natural Woman
The Beatles Get Back
Billy Joel New York State of Mind
David Bowie Life on Mars
Derek and The Dominoes Layla
Little Richard Good Golly Miss Molly
Elton John Funeral For a friend/Loves Lies Bleeding
Donald Fagen Maxine
Jerry Lee Lewis Great Balls of Fire
ELP Take a Pebble
Format:
UK English