Best Queen Songs: 20 Essential Tracks That Weave A Kind Of Magic
From straight-up rockers to timeless ballads and ambitious, groundbreaking anthems that broke all the rules, the best Queen songs redefined rock music.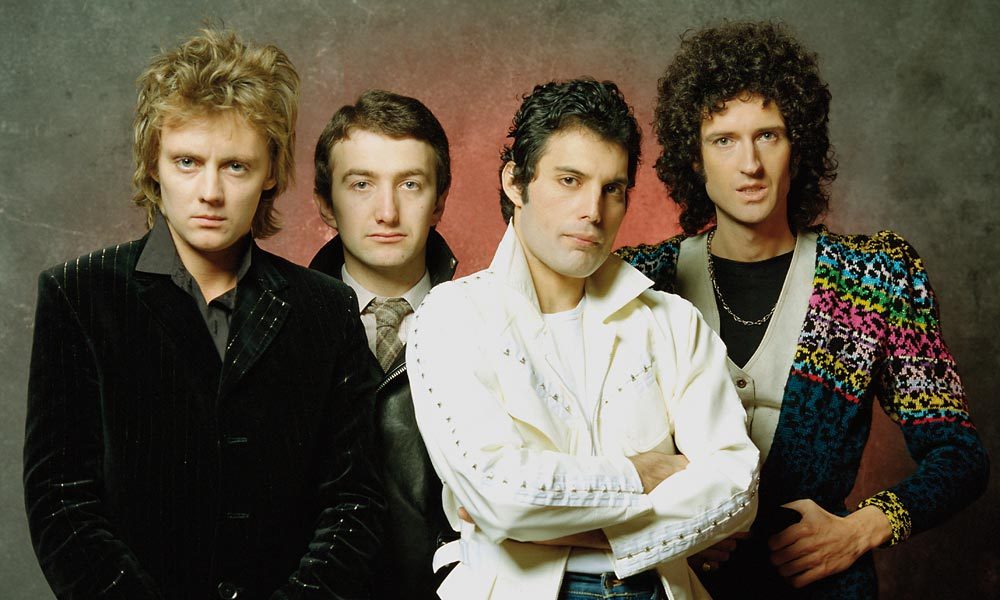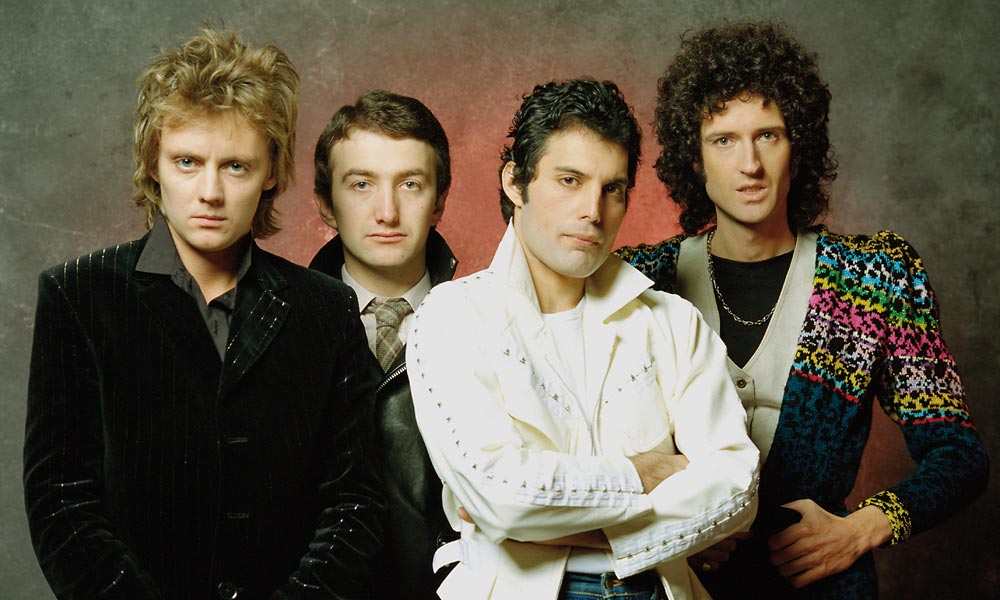 How do you pick the best songs of Queen, a group whose enthralling music made them one of the most successful groups in popular music history? Their extraordinary lead singer, Freddie Mercury, was one of the most charismatic performers of the 20th Century and the band are fondly remembered for their superb concert at Live Aid. As well as Mercury, Queen comprised Brian May (guitar and vocals), John Deacon (bass guitar), and Roger Taylor (drums and vocals). In 2018, the group's story was immortalized in the biopic Bohemian Rhapsody. Here, we pick the 20 best Queens songs of all time. Inevitably, you will have other favorites, so let us know in the comments which those are.
Listen to the best of Queen on Apple Music and Spotify, and scroll down to read our picks for the 20 best Queen songs.
20: Father To Son (1974)
There were some fine songs on Queen II, including "Seven Seas Of Rhye" and "Ogre Battle," but the standout track on the band's second album is "Father To Son," which was written by Brian May and features his trademark sizzling guitar work alongside some deft piano playing from Freddie Mercury. This power ballad, which has some edgy lyrics about the responsibility dads have to their sons, is one of the best songs for Father's Day.
Queen - Father To Son (Official Lyric Video)
19: Innuendo (1991)
"Innuendo" was the lead single from the album of the same name (and the last album that Freddie Mercury worked on before his death, in 1991). The song, which went straight to No.1 in the UK, began life as a jam session in Switzerland, when Brian May, drummer Roger Taylor and bass player John Deacon played around with a beat. Mercury and Taylor added lyrics and worked on an ambitious orchestrated arrangement for a song that featured a flamenco interlude played by Steve Howe, the guitarist from Yes. "Innuendo" is one of Queen's most ambitious late-period songs and Mercury's vocals are immense. The album, incidentally, closed with "The Show Must Go On," a testament to Mercury's courage in the face of debilitating illness. He also bravely appeared in the video for the track "These Are the Days Of Our Lives."
Queen - Innuendo (Official Video)
18: Fat Bottomed Girls (1978)
Queen pushed the boundaries with some of the songs on 1978's Jazz. "Fat Bottomed Girls," a bluesy rock romp, is sung with gusto by Mercury and proved to be a natural crowd-pleaser. The song was released as single accompanying "Bicycle Race," which featured a controversial video of naked models riding round Wimbledon Greyhound Stadium. "Bicycle Race" was written by Mercury after seeing the Tour De France contest.
Queen - Fat Bottomed Girls (Official Video)
17: I Want To Break Free (1984)
John Deacon's catchy pop song "I Want To Break Free" was caught in a controversy surrounding its promotional video. All the band members dressed in drag for the clip, a concept proposed by Taylor to parody the long-running British television soap series Coronation Street. May said they were hit by an unexpected backlash in the US that included MTV banning the video.
Queen - I Want To Break Free (Official Video)
16: A Kind Of Magic (1986)
"A Kind of Magic" was issued as a single ahead of the album of the same name and demonstrated that Roger Taylor was on a hot streak of writing, following "Radio Ga Ga" a year earlier and "Don't Lose Your Head" (also for the A Kind Of Magic album). The catchy hit was penned for the soundtrack of the movie Highlander (the line "It's a kind of magic" is uttered in the film by Christopher Lambert's character), while its memorable lyrics are helped by clever pop arrangements from Mercury. The music video for the song was directed by Highlander director Russell Mulcahy.
Queen - A Kind of Magic (Official Video Remastered)
15: Tie Your Mother Down (1977)
Brian May wrote numerous interesting songs for Queen – John Deacon said his favorite was the funky "Dragon Attack" – and one of the most popular was "Tie Your Mother Down." Queen were well on their way to becoming one of the biggest rock bands in the world when they recorded their fifth album, A Day At The Races (which, like A Night At The Opera, was named in tribute to the Marx Brothers), and the rollicking "Tie Your Mother Down" became a staple at Queen's live gigs. Mercury joked that May must have been "in one of his vicious moods" when he came up with the song's main lyric line.
Queen - Tie Your Mother Down (Official Video)
14: One Vision (1986)
Among the strong offerings on A Kind Of Magic were the title track and the songs "Who Wants To Live Forever" and "Friends Will Be Friends." But what marked the album as a true return to form was the song "One Vision," which bubbles with the confidence and shows the renewed unity the band had following their Live Aid triumph in July 1985. "One Vision" peaked at No.7 in the UK charts.
Queen - One Vision (Extended) 1985 [Official Video]
13: I Want It All (1989)
Brian May's marriage had broken up and he was in a relationship with actress Anita Dobson when he wrote "I Want It All" in 1989. EastEnders star Dobson used to say, "I want it all and I want it now," and May wrote a powerful anthem around those words. The song seemed to capture the greed and ambition of some sections of the country in the 80s. May sings and duets with Mercury, and the lyrics, such as "I'm a man with a one-track mind/So much to do in one lifetime", struck a chord with the public. The song reached No.3 in the UK charts.
Queen - I Want It All (Official Video Remastered)
12: You're My Best Friend (1976)
The sublime love song "You're My Best Friend," written by Deacon for his wife, Veronica Tetzlaff, was a chart hit in 1976. Deacon played a Wurlitzer electric piano on the recording, despite Mercury quipping that it was "a horrible instrument". After Mercury's death, Deacon moved out of the public spotlight and continued to live a quiet life with his wife and their children in a London suburb.
Queen - You're My Best Friend (Official Video)
11: Hammer To Fall (1984)
"Hammer To Fall" was the third song Queen performed at their stunning Live Aid concert. The powerful rocker, written by guitarist Brian May during a time of renewed Cold War tensions between the Soviet Union and an America led by Ronald Reagan, references nuclear tensions with a line about growing up "in the shadow of the mushroom cloud."
Queen - Hammer To Fall (Official Video)
10: Don't Stop Me Now (1979)
The lavish "Don't Stop Me Now" showed off Mercury's versatility and skill as a vocalist. The song, which was written for the album Jazz, was a Top 10 hit in 1979. The album was recorded in France, where Mercury enjoyed the social life. This track shows a frontman full of confidence, reveling in singing his own joyous lyrics: "They call me Mr. Fahrenheit/I'm traveling at the speed of light." The song was Mercury's unfettered celebration of pleasure-seeking.
Queen - Don't Stop Me Now (Official Video)
9: Was It All Worth It? (1989)
Queen's 1989 album, The Miracle, included the moving song 'Was It All Worth it?', an introspective reflection on the life of a rock'n'roll star. After the recording was completed, Mercury told the band that he had been diagnosed with AIDS. Taylor recalled Mercury saying: "I don't want to talk about it. I just want to get on and work until I f__king well drop. I'd like you to support me in this."
Queen - Was It All Worth It (Official Lyric Video)
8: Somebody To Love (1976)
"Somebody To Love" demonstrates Queen's ability to deliver brilliant soulful, gospel-flavored pop. Mercury's lyrics, about the search for salvation and spiritual redemption, was the ideal opening single from the A Day At The Races album and shot to No.2 in the charts. Mercury's respect for soul music legend Aretha Franklin was a major inspiration behind the song.
Queen - Somebody To Love (Official Video)
7: We Are The Champions (1977)
Mercury's "We Are The Champions," from the 1977 album News Of The World, is one of the most instantly recognized rock anthems in the world. In a poll in 2005, it was even voted the world's favorite song. It is sung regularly by sports fans and was also the official theme song for the 1994 World Cup. "The song is a celebration," said drummer Taylor. "We Are The Champions" is meant to be 'we', as in 'all of us', collectively, not us the band." The video for the song was shot in a theatre in Drury Lane in London, with more than a thousand people from Queen's fan club. Taylor said they did 50 exhausting takes.
Queen - We Are The Champions (Official Video)
6: Another One Bites The Dust (1980)
After going to see a Queen concert in Los Angeles, Michael Jackson went backstage and suggested that Deacon's song "Another One Bites The Dust," which was from the band's eighth album, The Game, was ideal for the pop charts. The single came out in October 1980 and stayed at No.1 for three weeks. "I always thought there was an instant where we were the biggest thing in the world. "Another One Bites The Dust" sort of clinched it, because it suddenly crossed over to the black R&B market," said May.
Queen - Another One Bites the Dust (Official Video)
5: Under Pressure (1981)
This mighty duet featuring Freddie Mercury and David Bowie evolved during an impromptu jam session at Mountain Studios in Montreux, Switzerland. Mercury and Bowie teased each other about whose vocals should be loudest. Deacon provided a pulsating bassline and the spontaneity, including Mercury's scat singing, is infectious. Bowie insisted that he and Mercury should not be able to hear what the other had sung, swapping verses blind, to add to the improvisation. "We felt our way through a backing track all together as an ensemble," recalled Brian May. "When the backing track was done, David said, 'OK, let's each of us go in the vocal booth and sing how we think the melody should go – just off the top of our heads – and we'll compile a vocal out of that.'" This stunning pop song went to No.1 in the UK, and it became the basis for another indelible hit, Vanilla Ice's "Ice Ice Baby." Bowie performed it at a tribute concert to Mercury in 1992.
Queen - Under Pressure (Official Video)
4: Crazy Little Thing Called Love (1980)
"Crazy Little Thing Called Love," a song written while Mercury was taking a bubble bath at the Bayerischer Hof Hotel, in Munich, proved a monster hit. "I'm a loving person. Love was the inspiration for the song," Mercury said. It's vintage Queen fun and proved a popular song for other musicians to cover. Robert Plant, Dwight Yoakam, Diana Ross, Michael Bublé and Showaddywaddy have all recorded versions of it.
Queen - Crazy Little Thing Called Love (Official Video)
3: Killer Queen (1974)
A flamboyant song about a high-class prostitute, "Killer Queen" appeared on the album Sheer Heart Attack and shows off Queen's breathtaking ability to create closely harmonized music. The single reached No.2 in October 1974 and gave Queen their first US hit. The track possessed all the energy for which Queen became celebrated. "You almost expect Noël Coward to sing it," joked Mercury. May thought the album marked a "turning point" in discovering the sound the band wanted. The song has a multi-layered guitar part that includes 12 overdubs, and contains one of May's great guitar solos.
Queen - Killer Queen (Top Of The Pops, 1974)
2: We Will Rock You (1977)
"We Are The Champions" and "We Will Rock You" have become anthem-like cultural landmarks. Taken from the News Of The World album, they were released together as a double-A-side single, reaching No.2 in the UK and No.4 in the US. In 2000, the song was covered by boy band 5ive, featuring guest spots from Brian May on guitar and Roger Taylor on drums, and went all the way to No.1. "We Will Rock You" is when we established ourselves as a rock anthem band," May said. "We should have done an album called Anthems, really."
Queen - We Will Rock You (Official Video)
1: Bohemian Rhapsody (1977)
The six-minute epic "Bohemian Rhapsody," written by Mercury for the album A Night At The Opera, is a masterpiece of modern music. Mercury sings his inventive song with real verve, and overdubbed his voice until it sounded like a choir, with the words "mamma mia", "Galileo" and "Figaro" bouncing up and down the octaves. Björn Ulvaeus, of ABBA, said: "I was green with envy when I heard "Bohemian Rhapsody." It was a piece of sheer originality that took rock and pop away from the normal path." The brilliant video for the song, with its eye-catching multi-angle shots, was directed by Bruce Gowers.
"Bohemian Rhapsody" is the only song to have made it to Christmas No.1 twice. It first topped the Christmas charts in 1975 and got there again 16 years later, after Mercury's death. More than 2.6 million copies of 'Bohemian Rhapsody' have been bought since 1977, and in December 2018 it was officially recognized as the most-streamed song from the 20th Century.
Think we missed a tune? Wish we had included something from Flash Gordon or Made in Heaven like "Too Much Love Will Kill You"? Let us know in the comments below.