Mississippi Fred McDowell – His Ain't No Delta Blues
Mississippi Fred McDowell was a key figure in Mississippi hill country blues and one of the most dynamic performers of the 60s blues revival.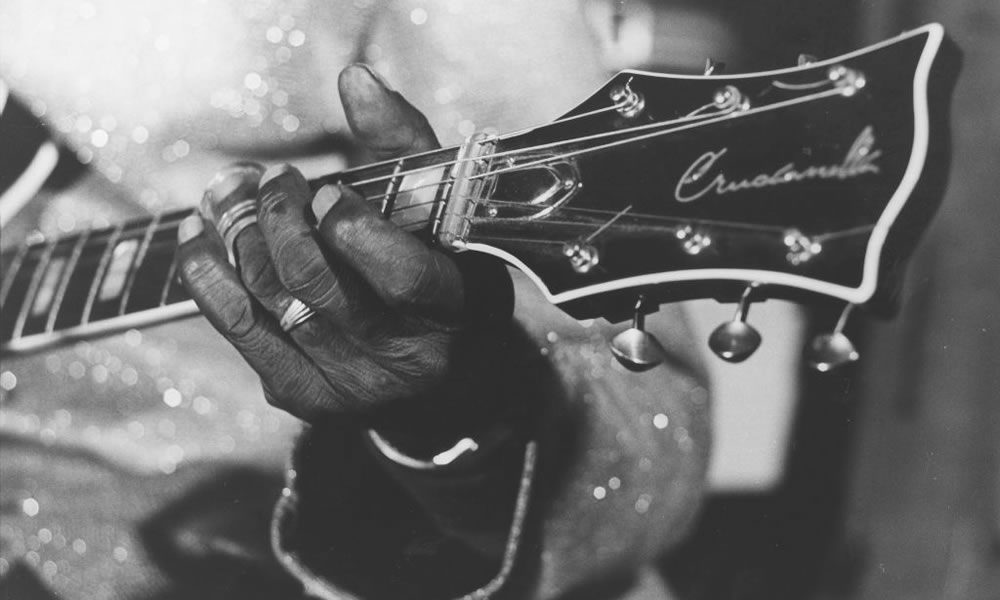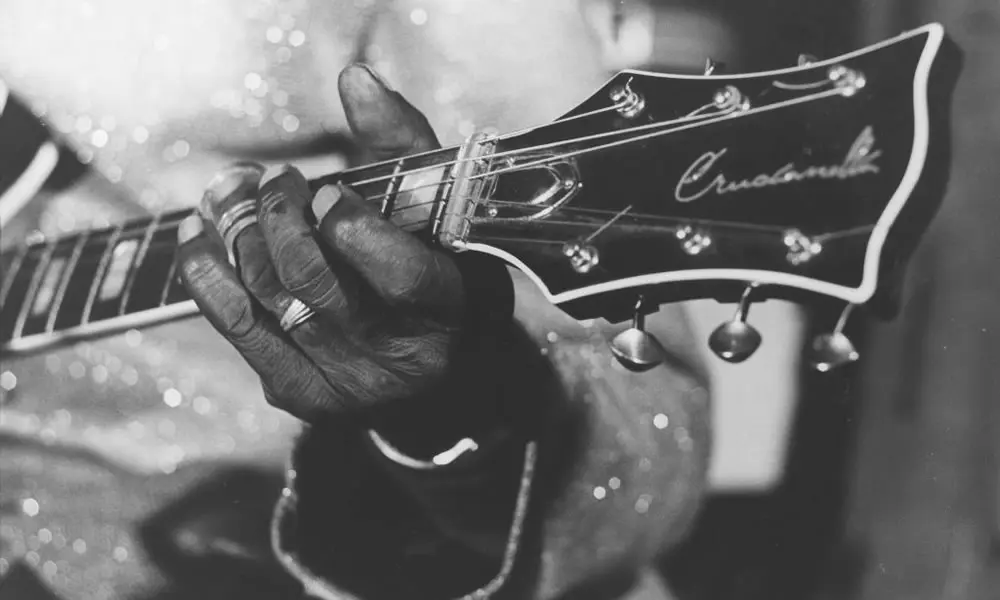 Mississippi Fred McDowell was no Delta blues singer. His blues were North Mississippi blues, because he came from the Hill country near Roseville, Tennessee. Born on January 12, 1906, he moved to the Delta in 1928 and settled in Como, Mississippi, which is 40 miles or so to the south of Memphis.
He was certainly old enough to have been recorded in the pre-war rush to put Delta bluesmen in the studio – either those of the traveling field recorders or by sending him north to one of the established studios such as Paramount in Grafton, Wisconsin. But as often as not, it was fate that intervened to allow a blues player to record and, fate, that first time passed him by.
In those days, Mississippi Fred McDowell was playing for tips in Memphis, but also working in a feed mill and as a farmhand. He left Memphis to settle in Como, Mississippi and that's where he was living when Alan Lomax came by with a tape recorder in 1959; fate was kind this time. His recording of "Highway 61" is from Lomax's first recordings and it was never bettered. In the early 1960s McDowell was playing locally, but soon he was persuaded to travel further afield to allow people to listen to the brilliance of his slide guitar playing in the North Mississippi hill tradition.
He played the Newport Festival in 1964 with "Mississippi John Hurt" and Sleepy John Estes and the following year he recorded for the Arhoolie label. He also visited Europe, touring with the American Folk Blues Festival and appearing in London with Jo Ann Kelly. In 1969 he recorded I Do Not Play No Rock 'N' Roll that captured Fred's playing in all its intensity; it is one of the great blues albums.
Mississippi Fred McDowell's best known today for providing the Rolling Stones with their cover of "You Gotta Move" that they recorded at Muscle Shoals Sound in December 1969; The Stones paid Fred the honor of playing his song "straight." "You Gotta Move" was eventually included on their Sticky Fingers album in 1971. Around the same time, Bonnie Raitt was listening to Fred's records and learning from his slide guitar style. He died from cancer the following year, having tasted the rewards of his rich talent, but not nearly enough.
You Gotta Move (2009 Mix)
This is what the legendary Dick Waterman had to say about Mississippi Fred McDowell and those that think the blues is only a somber kind of music.
"I don't buy into the theory that says that blues is a catharsis for the soul, that it unburdens you and you feel better. Hound Dog Taylor was the happiest guy I ever knew. You would watch Hound Dog Taylor, you'd watch Fred McDowell, you'd watch Mississippi John Hurt and there was nothing depressing, nothing. They were happy, their music conveyed a real sense of joy, of real happiness. They played with a spirit, they played with an absolute love of it."
Follow the Stormy Monday playlist to hear McDowell and other blues greats do their thing.