The Bar-Kays – Some of Memphis' Finest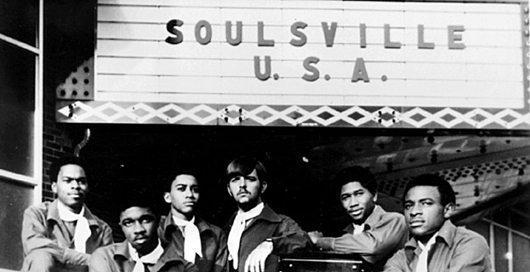 The original Bar-Kays were guitarist, Jimmie King, Ronnie Caldwell who played organ, saxophonist Phalon Jones, Ben Cauley who played trumpet, bass player James Alexander and drummer Carl Cunningham. They got their name from a billboard for Bacardi rum with missing letters and because it was akin to another Stax band, The Mar-Keys.
While still in school they auditioned for Steve Cropper and were mentored by Booker T Jones and Al Jackson Jr who were founding members of Booker T and the MGs. In 1967 Otis Redding picked the Bar-Kays to be his backing band and they also recorded their debut single, 'Soul Finger' in April of the same year that eventually climbed to No.3 on the R&B chart in the summer.
Then tragedy struck on 10 December 1967 when King, Caldwell, Jones, and Cunningham were all killed along with Otis Redding when the aircraft in which they were flying plunged into Lake Monona while it was attempting to land at Truax Field, near Madison, Wisconsin. Cauley survived the crash and Alexander, whose turn it was not to fly in the aircraft that had limited seats decided to rebuild that shattered band and carry on.
The re-formed band was Cauley and Alexander; along with Harvey Henderson, saxophone; Michael Toles, guitar; Ronnie Gorden, organ; Willie Hall, drums and later Larry Dodson (who had previously played in another Stax band, The Temprees), lead vocals. The group backed many Stax artists, including Carla Thomas, Rufus Thomas, Johnnie Taylor, Albert King and on Isaac Hayes's album, Hot Buttered Soul. After the Stax label folded the band signed to Mercury having also gone through several personnel changes. Despite going through so many changes they continued to have hits on the R&B charts right up until the end of the 1980s, charting 30 singles in all.
If you want to know just how good this band is check out our playlist that includes their own material and tracks where they back Isaac Hayes and Albert King.
The Complete Stax/Volt Singles Vo. 2 1968-1971 featuring the Bar-Kays can be bought here.
Format:
UK English