Forever The Brown Dirt Cowboy: Bernie Taupin's Top Ten Lyrics
A song-by-song trip through some of the most memorable work of a pop laureate.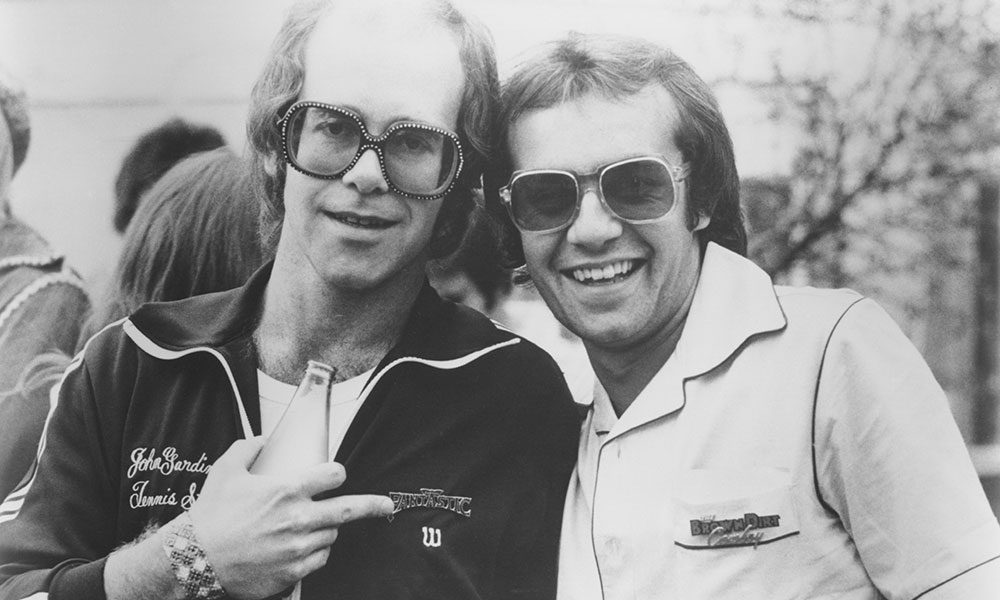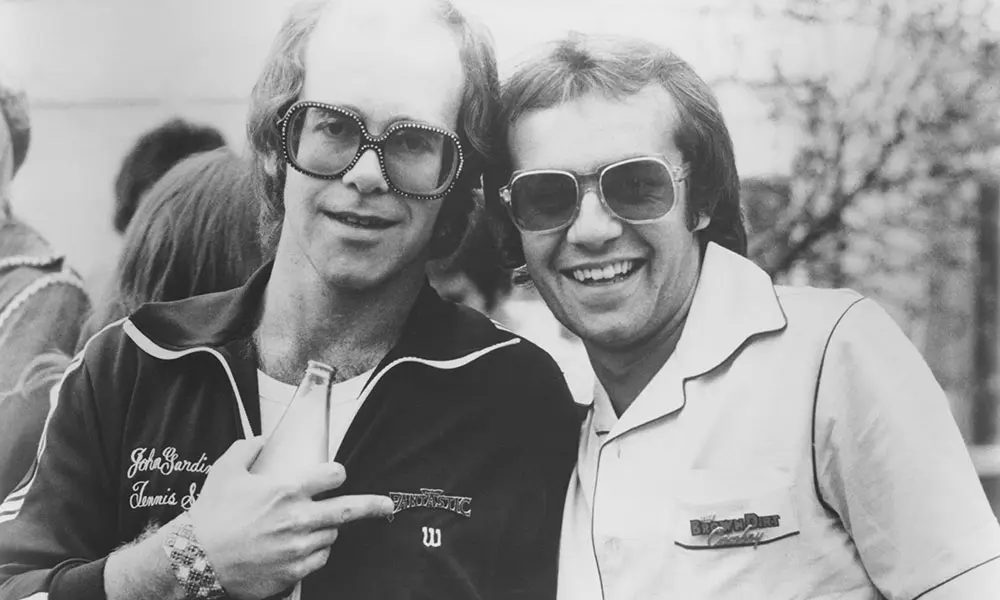 "Without Bernie, basically, there wouldn't have been an Elton John." So says Captain Fantastic himself, and to celebrate his collaborator of more than half a century, we present a review of ten of Bernie Taupin's greatest lyrics.
Continues Elton: "I mean, without that stroke of good fortune and kismet as it were, Elton John probably wouldn't have happened. I'm just a purveyor of Bernie's feelings, Bernie's thoughts."
Bernard John Patchett Taupin was born on May 22, 1950 in a farmhouse with no electricity, between the village of Anwick and the town of Sleaford in Lincolnshire, England. He was a mere 17 when he met an aspiring young piano player called Reginald Dwight. Little did they know that their working relationship would create more than 30 albums over half a century, and counting.
Our list is a highly subjective selection that nevertheless includes some crucial staging posts in Taupin's career, chiefly with Elton but also with other artists. "The Greatest Discovery," from the Elton John album, is one of his finest early lyrics, about the birth of a sibling.
Also from those relatively early days of wonder, "Levon," from Madman Across The Water, captures the pair's love of Americana. It's become another of the signature songs of Elton's breathless first few years as a major star.
Rocket Man (I Think It's Going To Be A Long, Long Time)
Honky Chateau contained the evocative "Rocket Man," which lends its name to the massively successful 2019 musical fantasy based on Elton's life. Inspired by the Apollo moon landings, it has become one of the superstar's most widely-travelled songs.
Goodbye Yellow Brick Road (Remastered 2014)
It's impossible not to include the title track of the landmark Goodbye Yellow Brick Road album. Taupin's deathless words included references to his own upbringing, notably about "going back to my plough."
Someone Saved My Life Tonight
"Someone Saved My Life Tonight" told the stirring and revealing story of Elton's early thoughts of suicide, when he was unhappily engaged to be married to girlfriend Linda Woodrow. Only Taupin could have given this true story such universal truth. The only single from Captain Fantastic and the Brown Dirt Cowboy, it remains one of the pair's finest hours.
Empty Garden (Hey Hey Johnny)
"Empty Garden (Hey Hey Johnny)," a focal point of 1982's Jump Up!, was a song John and Taupin wished they had never had to write. It poignantly expresses the desolation felt by both men at the death of their friend John Lennon.
Postcards From Richard Nixon
"Postcards From Richard Nixon" is one of the vivid tableaux from The Captain and the Kid, the duo's "what happened next" sequel to Captain Fantastic and the Brown Dirt Cowboy. It picked up the story of their adventures some 31 years after the earlier LP's release.
Willie Nelson - Mendocino County Line (Official Music Video) ft. Lee Ann Womack
From Taupin's extensive work with other artists (which included co-writing such hits as Starship's "We Built This City" and Heart's "These Dreams"), we feature the excellent "Mendocino County Line" by Willie Nelson and Lee Ann Womack.
A Love That Will Never Grow Old
As part of the Brokeback Mountain soundtrack, Emmylou Harris' beautiful recording of Bernie's lyric and Gustavo Santaolalla's "A Love That Will Never Grow Old" won a Golden Globe award for Best Original Song.
Then we have a more recent example of Taupin's Americana iconography on "I've Got 2 Wings," from his 2016 collaboration with his creative soul mate, Elton's album Wonderful Crazy Night.
Listen to the best of Elton John on Apple Music and Spotify.