'Wonderful Crazy Night': The Magic Of Elton John In Full Creative Flow
A snapshot of 21st-century Elton John, the innately buoyant album was hailed as one of his finest collections.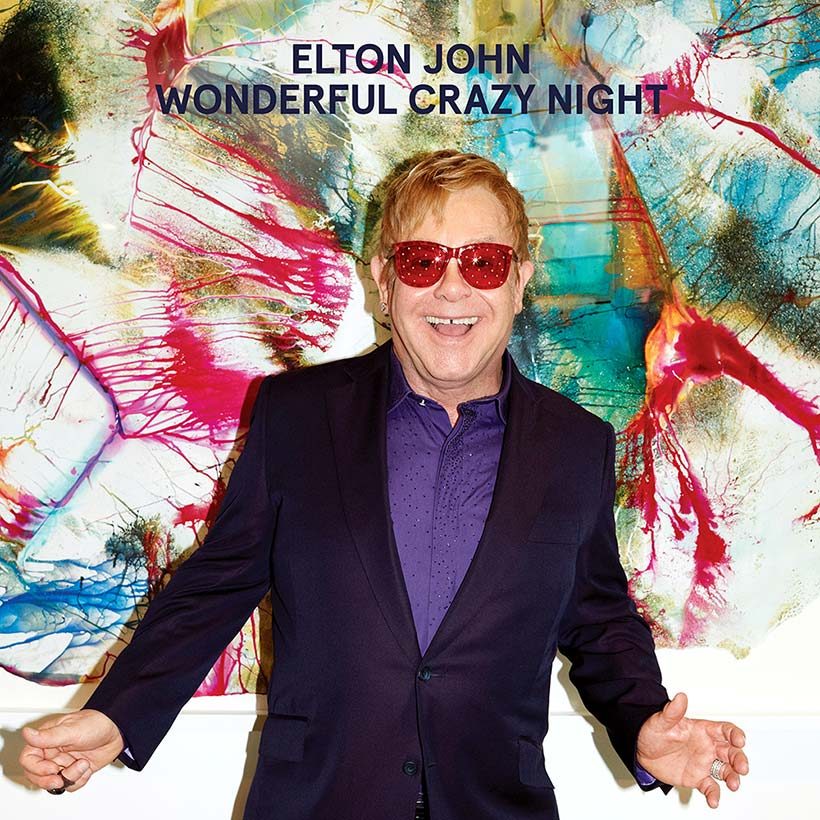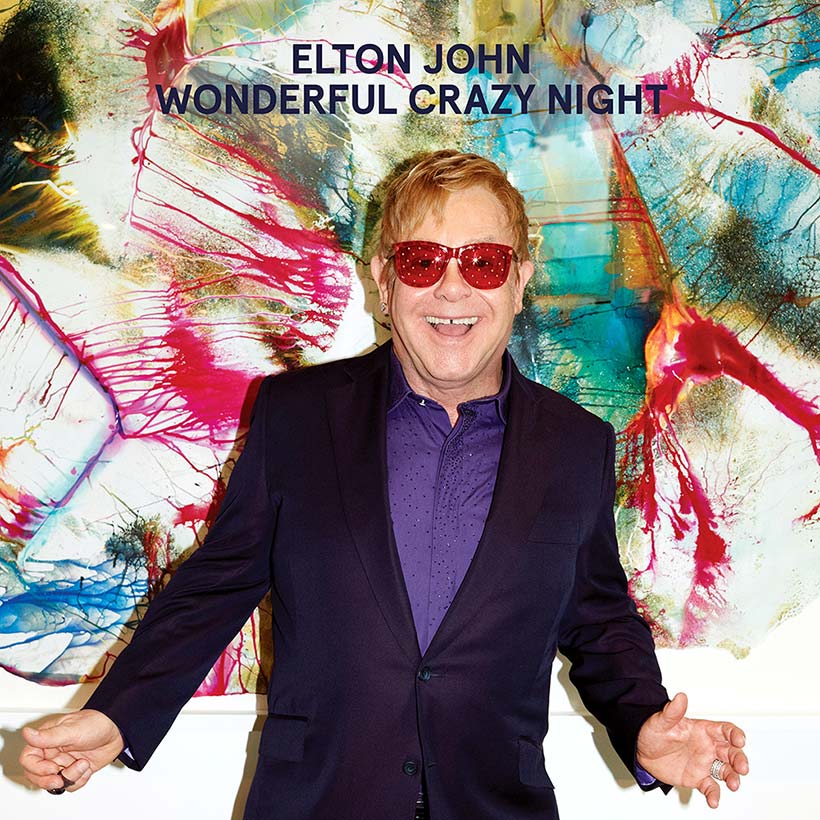 The old team was back in town, augmented by some newer recruits, when Elton John released Wonderful Crazy Night on February 5, 2016 – and a chorus of enthusiastic reviews followed.
The Guardian said that the follow-up to 2013's The Diving Board "succeeds in recreating the rootsy Americana of his youth, with help from his touring band, co-producer T Bone Burnett and, of course, long-standing lyricist Bernie Taupin." Rolling Stone purred: "There is a matured pacing and weight to the music and John's vocal performances that make this record one of his finest in its own right." For The Independent, "still to be delivering such carefully and enthusiastically forged handiwork says much about his respect for his legacy and his audience."
'It's about my life'
Wonderful Crazy Night was recorded during 2015 at The Village Studios in West Hollywood, and did indeed see John further augmenting his creative bond with Burnett. The much-travelled producer had helped to steer The Diving Board and the Americana celebration of 2010 on which Elton teamed with his early hero Leon Russell, The Union.
The new album was introduced by the release, in October 2015, of the lead track, "Looking Up." Like much of what was to follow, it cut a rollicking, optimistic tone, and featured longtime stalwarts Nigel Olsson on drums and Davey Johnstone on guitar. There was a return to the ranks for the inimitable percussionist Ray Cooper, for the first time since 1995's Made In England.
"It's the 2016 version of 'I'm Still Standing,' in a way," said Elton of 'Looking Up.' "It's about my life. It's a really joyous song about being happy. It's about musicality. That for me is what this music is about. It reminds me a bit of Canned Heat and southern rock'n'roll. This, for me, was the standout, no-brainer single."
'Elton wrote and recorded a song almost every day'
Elton's latter-day touring band members also featured on Wonderful Crazy Night, with John Mahon on percussion and others appearing in sad circumstances: Matt Bissonette on bass replaced Bob Birch, who had died in 2012, and keyboard player Kim Bullard debuted in place of Guy Babylon, who passed away in 2009.
"Elton mentioned a few times that he wanted to keep this record uptempo and fun and we set out to do that," Mahon wrote in a piece for Modern Drummer. "Elton likes to write songs quickly and pretty much wrote and recorded a song almost every day that we were in the studio together."
While no one track dominated Wonderful Crazy Night, there were numerous melody-packed, lyrically-deep gems to discover, as there are on every record Elton John has made. "Blue Wonderful" became the favourite of many, its breezy optimism underpinned by lovely piano phrasing and Taupin's equally elegant words. "Every breath is a prayer of some kind," he wrote. "I breathe in, I breathe out, I just breathe/And you're so, well, blue wonderful/Blue wonderful to me."
Elton John - Blue Wonderful
Elsewhere, there were some interesting horn accoutrements, arranged by Gabe Witcher, notably on the splendid outro of "Claw Hammer." The textures of Johnstone's guitars were engrossing throughout, from the rock leads of "In The Name Of You" and "Looking Up" to the more gentle "Free And Easy" and the Beatle-pop tones of the winning "Tambourine."
Elton's peerless piano was often to the fore, adding pretty punctuation to the likes of "The Open Chord." The closing, typically spirited "England And America" had US citizen Taupin musing on his deep affection for both countries ("Showed our roots from time to time/And used it to ignite/Our wilder side to get up through/To push and pull, and come unglued").
'It's inspiring to be around him in full flow'
Wonderful Crazy Night gave Elton his customary upper chart presence in countless countries, reaching No.6 in the UK to become his 31st Top 10 album there, and No.8 in the US. "A Good Heart," the final single lifted from the release, extended his incredible record-breaking appearance total on Billboard's Adult Contemporary chart, becoming his 72nd entry.
Elton John - A Good Heart
"I love this track," said Elton of "A Good Heart." "It's probably become my favorite track on the album. I wasn't so keen on it at first. Then we put the brass on it and it all came together. And the guitar playing is phenomenal. It's like a Steve Cropper kind of guitar sound, something you would hear on an old Stax record. I love the way I sing it and the way it builds. You can imagine it on stage. It's very powerful, a very powerful song."
Wrote Mahon: "We are all very excited about this new record because we had a great time in the studio making live music. Elton is the most passionate music fan I think I have ever met and it's quite inspiring to be around him when his creative powers are in full flow. It's truly amazing to be part of this legendary musician's career even after all these years of being in his band."
Listen to the best of Elton John on Apple Music and Spotify.
Wonderful Crazy Night is a record, in every sense, of the innate buoyancy of the 21st-century Elton John. "Nothing was complicated," he says of its making. "Everything was done more or less the same day. It was written in the morning and finished by six. That's the way we did it. If I'm going to be happy, I've got to do an uptempo song. That's how I'm feeling at the moment, so that's what I want to come out."
Buy or stream Wonderful Crazy Night.