Best Bob Marley Gifts This Christmas
From anniversary reissues to musical accessories and apparel, this Christmas' best Bob Marley gifts are nothing short of legendary.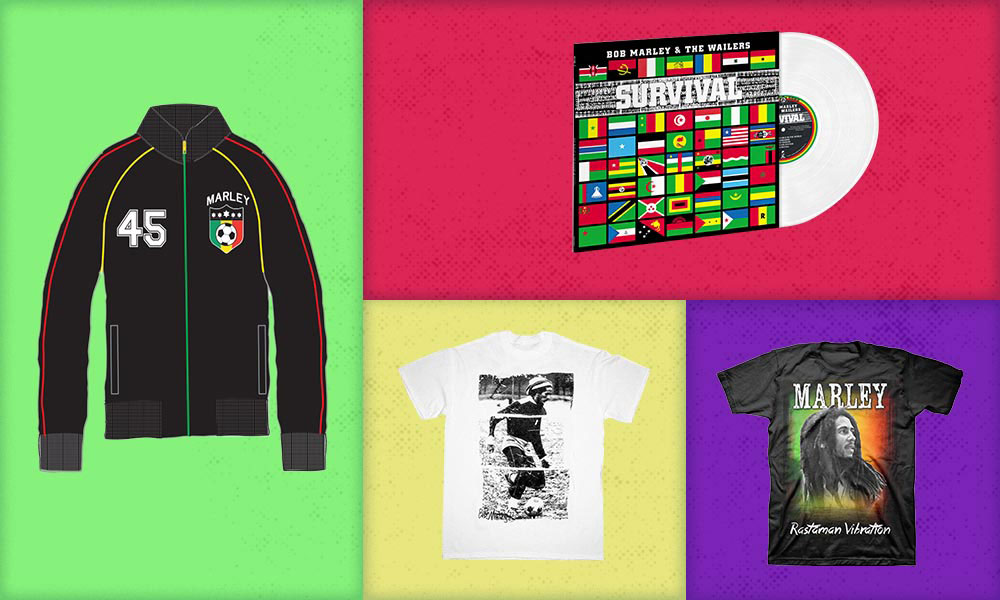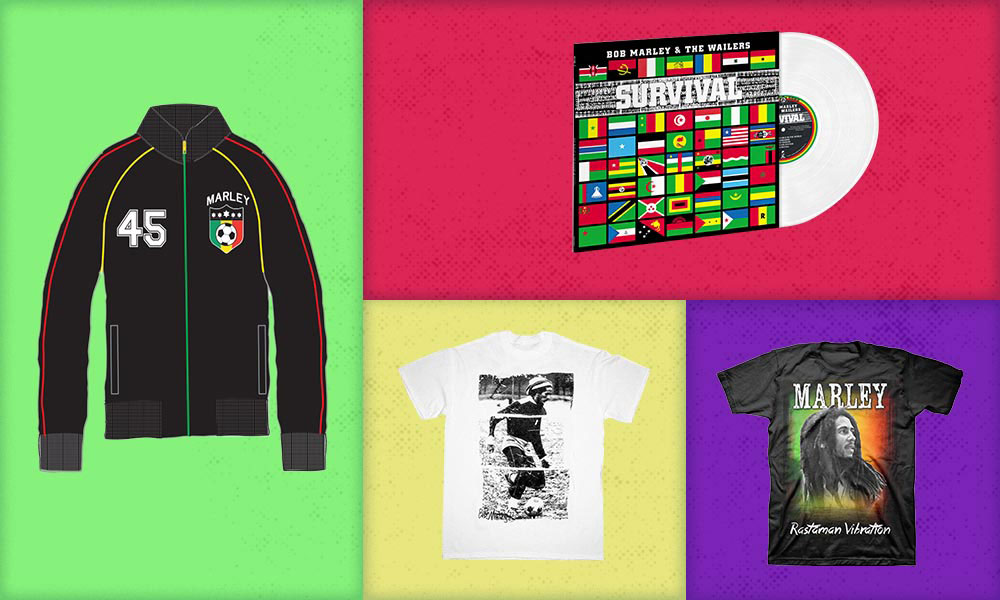 Bob Marley remains the most influential reggae artist of all time and his legacy looms larger with each year. For true fans, Marley was more than just a musician; he represented a lifestyle. From anniversary reissues to musical accessories and apparel, fans will find this Christmas' best Bob Marley gifts are nothing short of legendary.
Rastaman sunset T-shirt
Pay tribute to a cultural and musical icon with this cool piece of Marley merch: a black T-shirt that nods towards the reggae star's Jamaican heritage, and the 1976 album he recorded with The Wailers, Rastaman Vibration. The tee features a black-and-white image of Marley front-and-centre, illuminated by a Rastafarian-inspired border of green, yellow and red.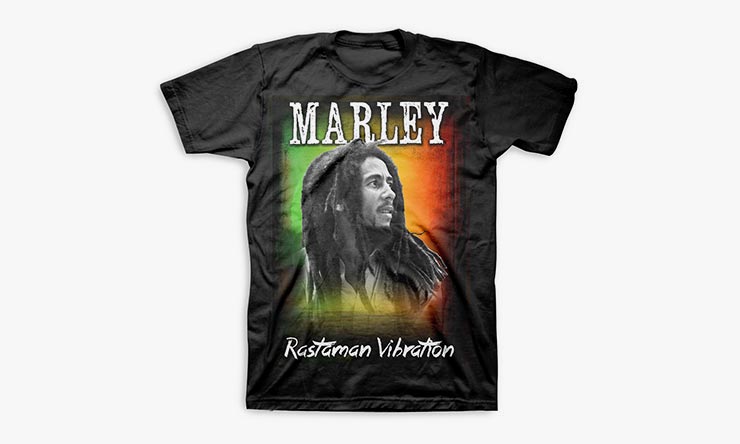 Soccer 77 T-shirt
When he wasn't recording timeless classics or touring the world, Bob Marley would grab every chance to indulge his love of Association Football. One for the soccer fan and music fan alike, this soft, durable T-shirt pays tribute to the 'Three Little Birds' singer with a three-panel print of him playing the sport.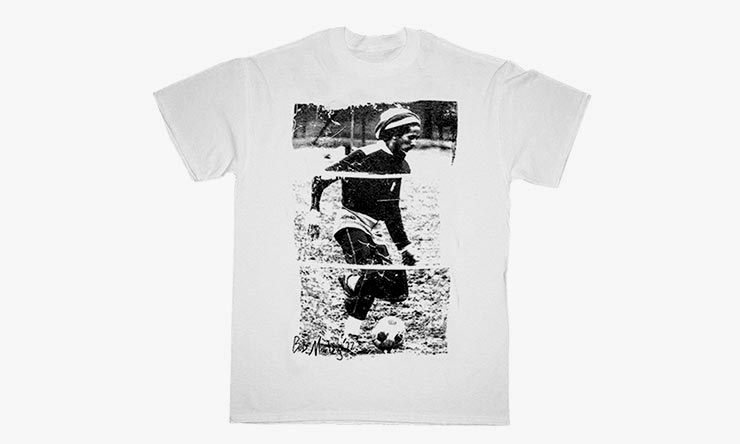 Raglan piping track jacket
This piece of comfortable black sportswear draws from Marley's love of soccer and bears a soccer-ball badge over one side of the chest, with the word "Marley" and the three colours of the Rastafarian flag. Over the other side, there's a large number "45". The sleeves are bordered with red, green and yellow.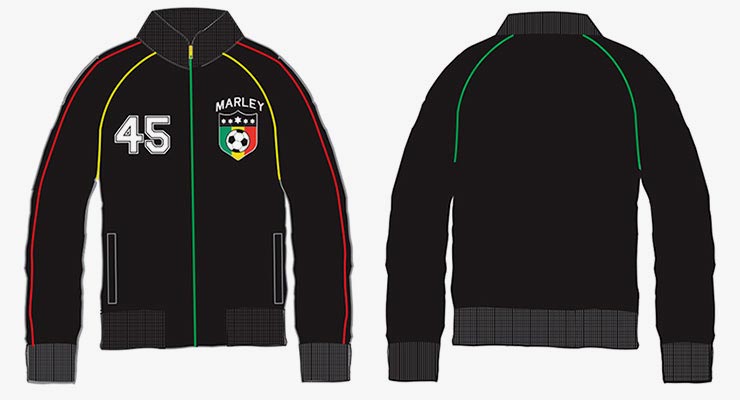 Survival clear vinyl
To the casual fan, most of Bob Marley's music has been associated with sun-soaked hangouts, but, at his core, he had a message. Now his politically-charged 1979 concept record gets an anniversary reissue. Featuring the iconic cuts Zimbabwe', 'Africa Unite' and 'So Much Trouble In The World', Survival sounds just as powerful 40 years after its original release.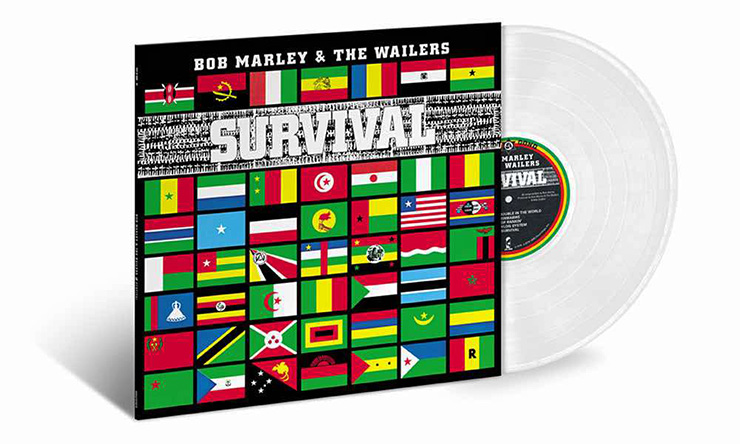 The Best Of The Rest
'Smile Jamaica' wireless earbuds
You'll be jamming all day long with these Bluetooth® Wireless headphones. With an eight-hour play time, built-in microphone and a flexible neckband, they're great for work or play.
Zippo lighter
Great for lightning incense, or for use in other recreational activities, the official Bob Marley Zippo lighter is a perfect stocking-stuffer for Marley fans.
'One Love' incense pack
Featuring the aromas 'Happiness', 'Rose', 'One Love' and 'One Heart', the scents in this 'One Love' incense variety pack are specifically curated to cultivate a spirit of connection.
Enamel pin collection
The most versatile of holiday gifts, this collection of Bob Marley enamel pins can be affixed to everything, from a backpack to shirt lapel or denim jacket. No ironing required.
Rasta Bag
Sporting the colours of the Rastafarian movement, and a graphic print of Bob Marley, this lightweight bag is the perfect gift for Marley fans who want to proudly wear their allegiance.
'3 Lil Birds' creeper onesie
If you want the next generation to grow up with the music of Marley, you have to start them young. This adorable baby onesie is 100 per cent cotton and features one of Marley's most iconic songs.
More great Bob Marley Christmas gifts can be found here.