Best Gifts For Bob Marley Fans This Christmas
From anniversary reissues to accessories and apparel, this Christmas' best Bob Marley gifts are nothing short of legendary.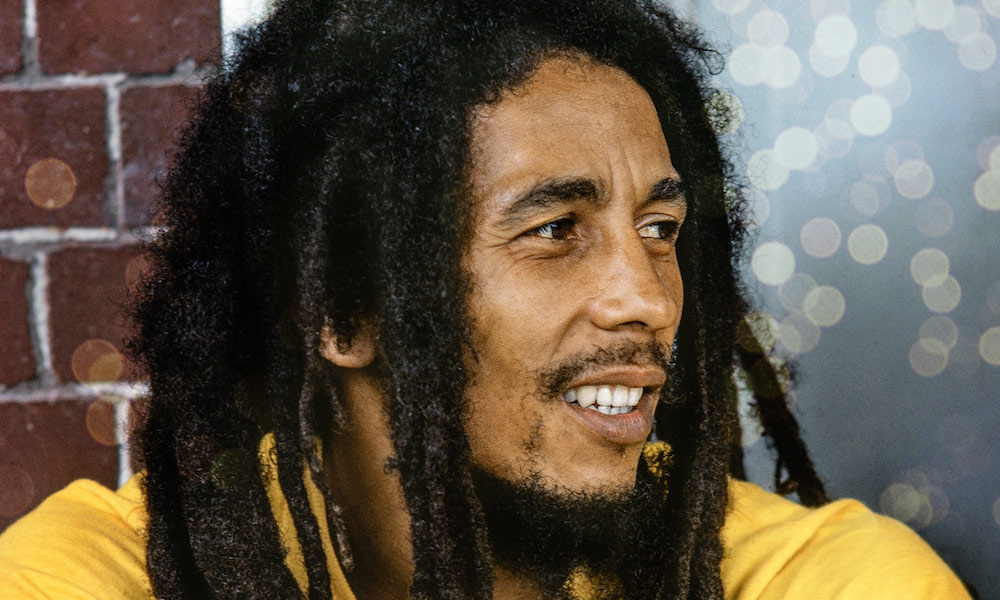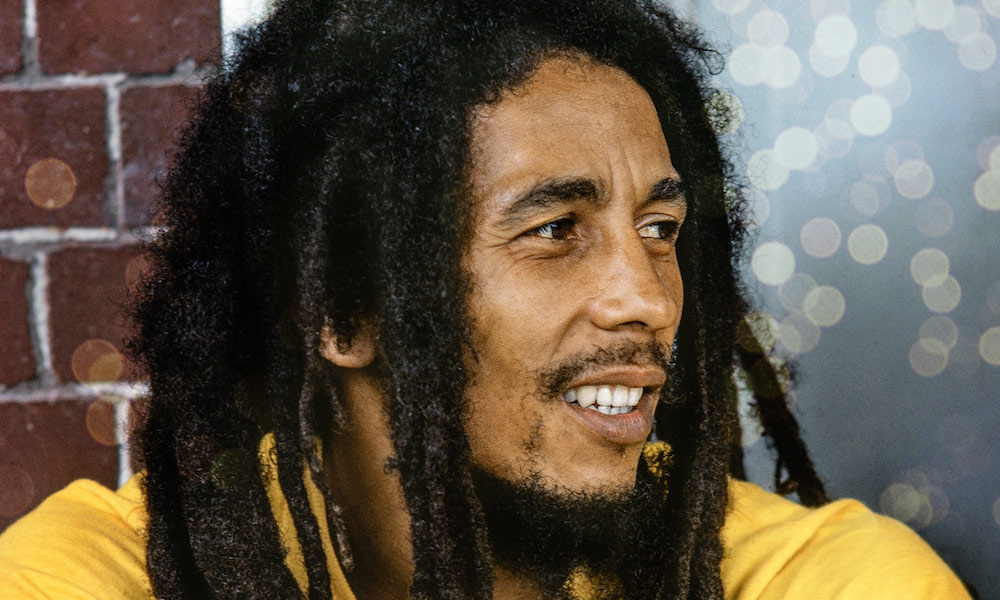 Bob Marley remains the most influential reggae artist of all time and his legacy looms larger with each year. For true fans, Marley was more than just a musician; he represented a lifestyle. From anniversary reissues to musical accessories and apparel, fans will find this Christmas' best Bob Marley gifts are nothing short of legendary.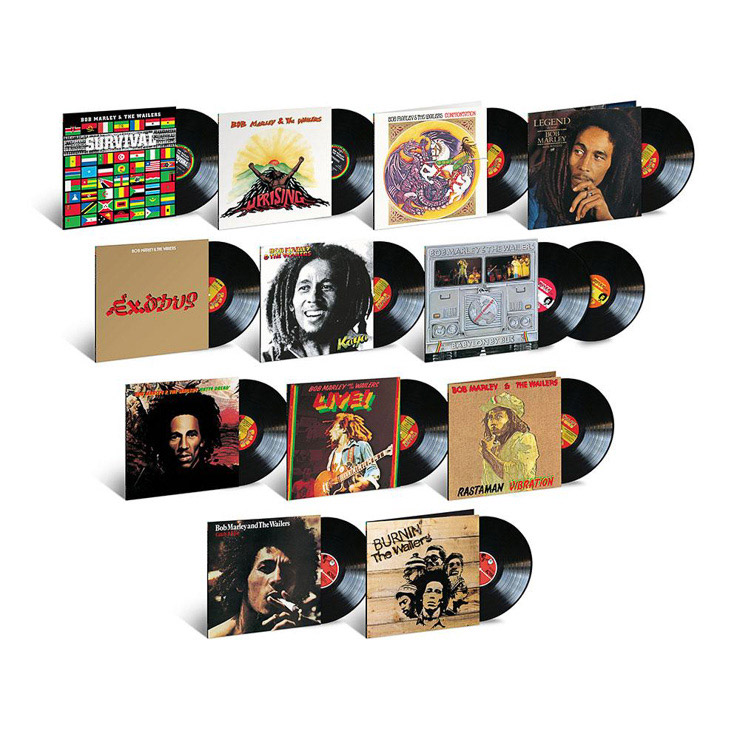 Bob Marley – Bob Marley & The Wailers: Exclusive Tuff Gong Pressing Bundle
Wondering how you can support vinyl and Jamaica at the same time? There's no better way than through this bundle of 12 limited-edition Bob Marley vinyl LP's, each numbered and pressed exclusively at the legendary Tuff Gong International headquarters in Kingston, Jamaica. Of note: Catch A Fire, originally recorded by The Wailers in Jamaica and eventually released with overdubs and a mix overseen by Island founder Chris Blackwell at the label's London headquarters, will be available in its original Jamaica-recorded version, with two extra tracks from the sessions and some tracks with longer fades. Produced entirely by Bob Marley & the Wailers and mixed by longtime Marley associate Errol Brown, this Jamaican version will be on vinyl for the first time.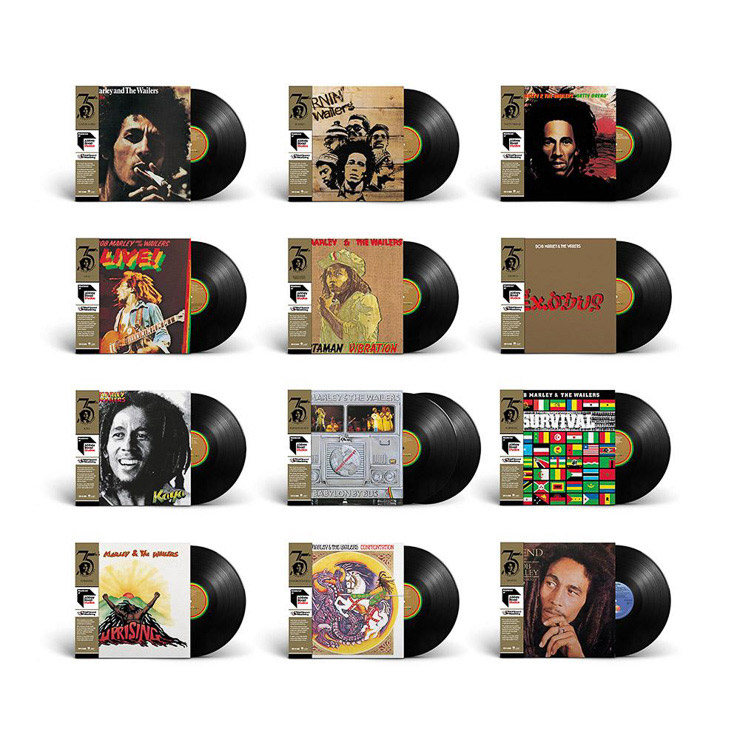 Bob Marley – Various Half-Speed Masters
For those Marley fans that may have worn out their previous editions of vinyl records (or simply are getting a record for the first time), the half-speed master makes a lot of sense. What is a half-speed master? It's exactly as it sounds: The audio (source master) and the cutting lathe run at half speed on a specially adapted Neumann VMS-80 lathe. That means that the vinyl you're getting is of the highest quality. As Miles Showell from Abbey Road Studios explains, "this rare technique transforms difficult to cut high-end frequencies into relatively easy to cut mid-range frequencies, [which means] a cut with excellent high frequency response and very solid and stable stereo images."
Bob Marley – Uprising Live! Limited Edition Vinyl and DVD
The 'Uprising Tour' ran in Europe from May to July 1980 with five further dates in the USA in September. It was Bob Marley's final tour before his tragic death from cancer in May 1981 at the age of just 36. A few days after the release of the Uprising album, Marley played this now legendary live concert at Dortmund's Westfalenhalle on June 13. Marley delivered a set of hit singles and classic album tracks, including "Could You Be Loved", "Redemption Song" and "No Woman No Cry", to ecstatic fans. Eagle Records and the Bob Marley Estate have now made this record, Uprising Live available for the first time on vinyl, in addition to a DVD of the performance.
Bob Marley – Kaya 40
Kaya continued what had become an unspoken tradition in the evolution of Bob Marley & The Wailers discography – blending western sounds and motifs with the icons and traditions from the very core of Jamaican society. Likewise, the album Kaya could be easily construed as an open love letter or musical paean to the lifestyle that Marley so eagerly embraced and promoted. Now available on limited edition, transparent green vinyl.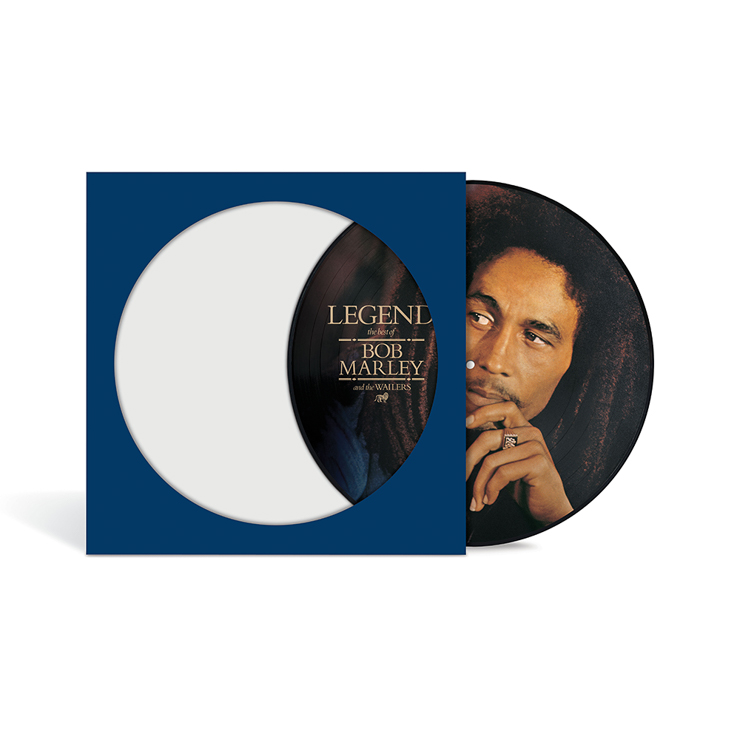 Bob Marley – Legend: Limited Edition Picture Disc
Bob Marley & the Wailers' Legend stands tall as one of the best-selling and best-loved albums in history, touching millions with a beautiful flow of Bob's most memorable songs, from "One Love/People Get Ready" to "Get Up, Stand Up," "Is This Love" to "Jammin'," "Could You Be Loved" to "Three Little Birds," and eight more classics. And now, in celebration of #BobMarley75, the album is available in a limited edition picture disc presenting the iconic cover shot backed with a previously unseen image of Bob.
Bob Marley – Live At The Rainbow 2 DVD
Available for the first time on DVD, this concert captures Bob Marley & The Wailers performing live at London's Rainbow Theatre in the summer of 1977. Exodus was riding the British charts. The band's potent, magical music was everywhere; on the airwaves, the jukeboxes, the sound system, hi-fi's. As a special bonus, the award-winning documentary Caribbean Nights: The Bob Marley Story and recently shot footage of The Bob Marley Museum, Tuff Gong Studios and Nine Mile have been included on this special two-disc DVD set.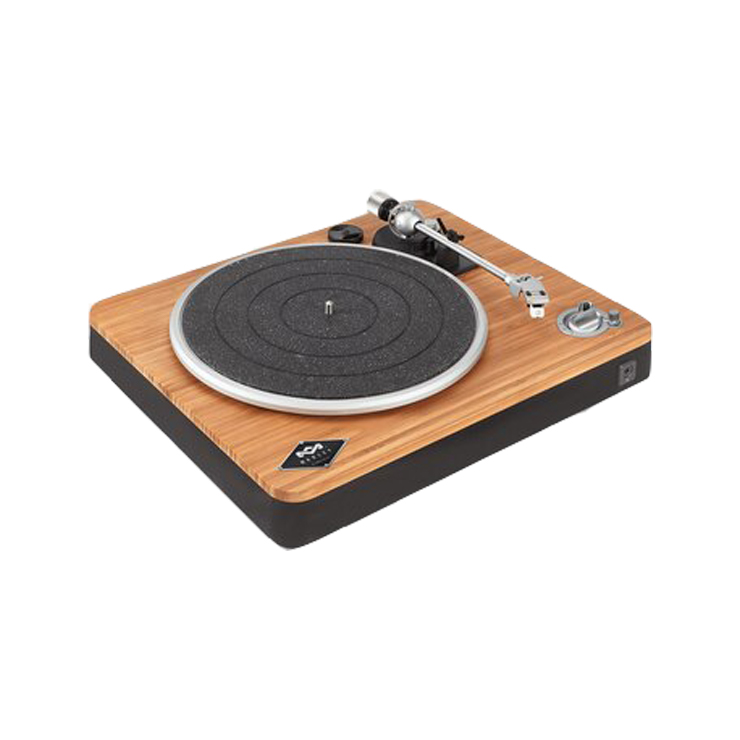 Stir It Up Wireless Turntable
Looking for a way to play all those Bob Marley vinyl that you received as gifts? Look no further than this eco-friendly wireless turntable, which is built from solid bamboo, REGRIND™ silicone, REWIND™ fabric, recycled plastic, and recyclable aluminum.
Bob Marley – The Complete Island Recordings: Collector's Edition
The long-awaited CD version of the iconic Complete Island Recordings 'Zippo' LP box is finally here. This box includes all nine Bob Marley & The Wailers studio albums recorded for Island Records, featuring their most celebrated releases, including Catch A Fire their 1973 label debut, and Rastaman Vibration their 1976 breakthrough album in the United States, along with two live albums Live! and Babylon By Bus.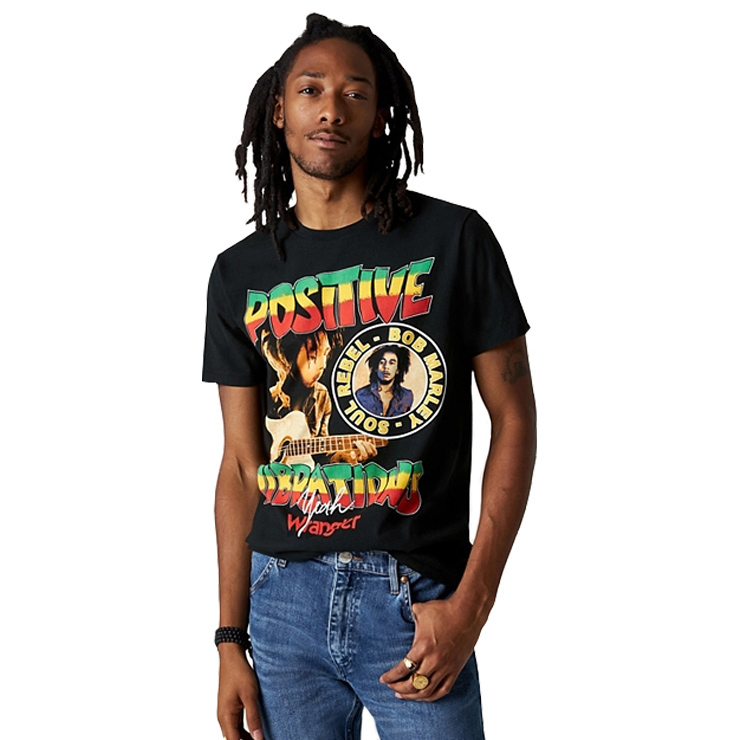 Bob Marley – Bob Marley X Wrangler Collection
Showcasing your support of Bob Marley's message has never been easier with the items from this Wrangler x Bob Marley collection. From slick t-shirts to a cowboy cut denim jacket, there is something for just about any fan here.
Cedella Marley – Get Up, Stand Up Children's Book
If you want the next generation to grow up knowing the message of Marley, you have to start them young. This children's book, written by Bob Marley's daughter, is the third in a series of books based on Marley's songs. Its message is a simple and powerful one: Get up, stand up.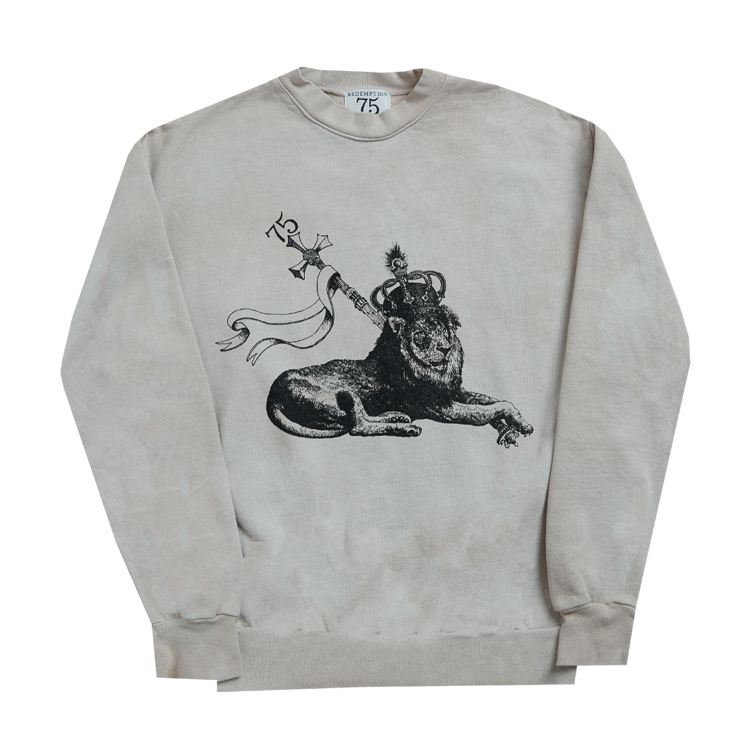 Bob Marley – Washed Printed Crew Lion Sweatshirt
Taking its inspiration from Bob Marley's "Redemption Song" video, this sweatshirt featuring a regal lion is a must-have for fans of exclusive Marley gear.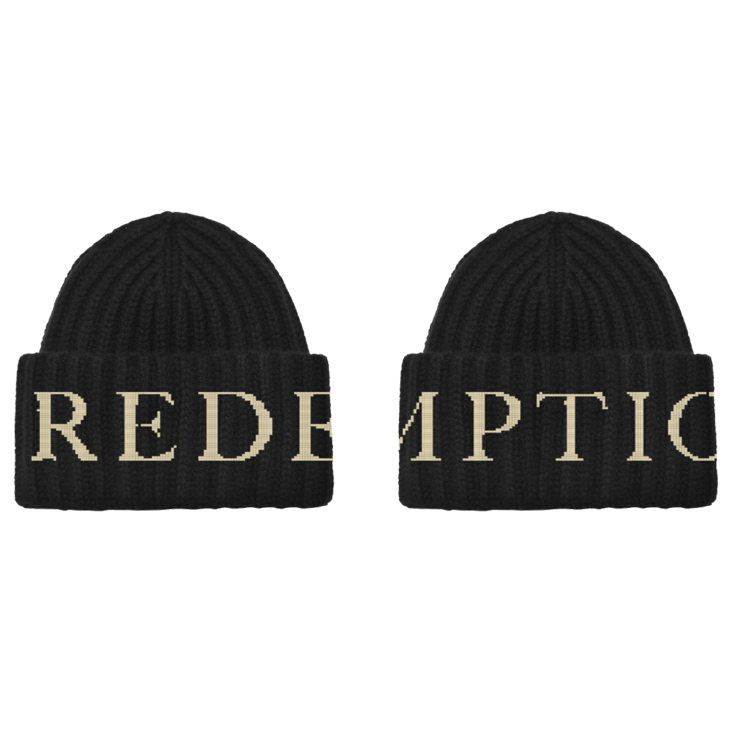 Bob Marley – Redemption Beanie
A one-word message from one of the most iconic musicians of the modern era: Redemption. This is one of the simplest, most powerful Bob Marley gifts in this guide.