Best Box Sets For Christmas 2018
Offering an embarrassment of riches for collectors and audiophiles alike, these are the best box sets for Christmas 2018 wishlists.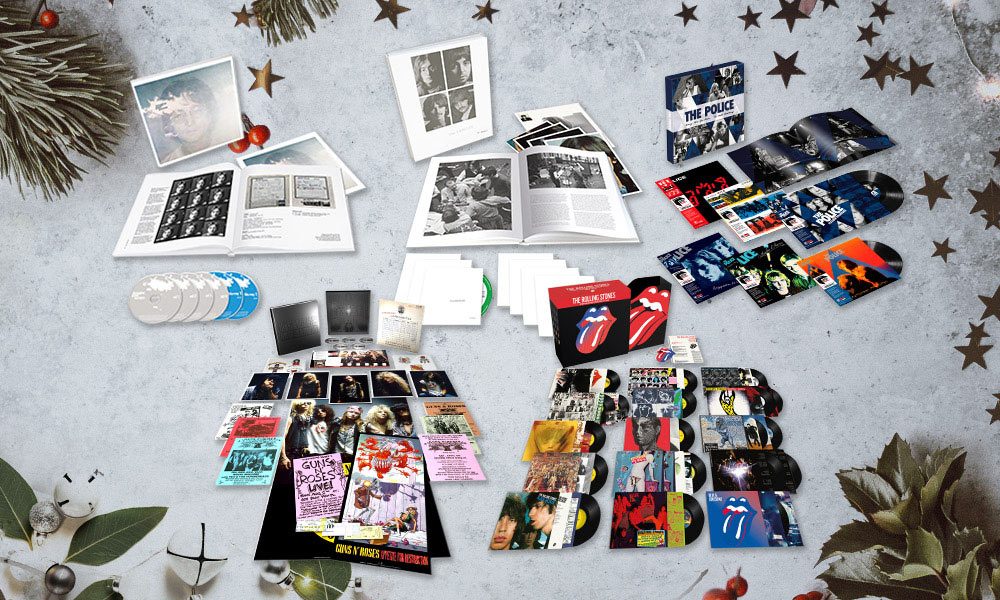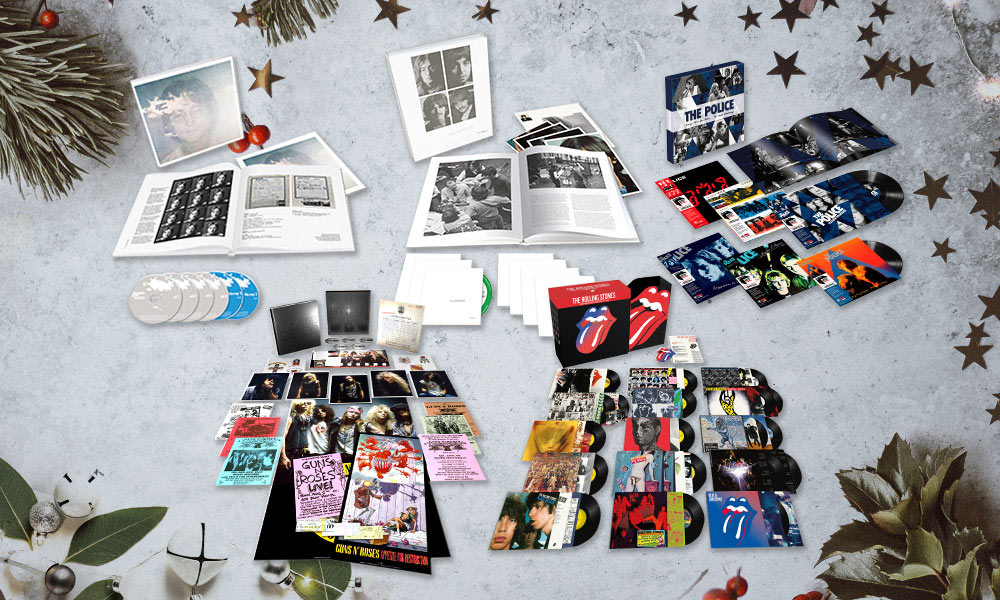 As 2018 marked major milestones for more than a few landmark albums (The Beatles' "White Album" and Roxy Music's self-titled debut, to name just two), the year's most impressive box sets offer a new sense of discovery for even the most jaded collectors. Featuring everything from hard-to-find rarities to newly unearthed demos – and plenty of flair – the best box sets for Christmas 2018 wishlists provide a veritable feast for those completists and audiophiles who still enjoy owning a tangible piece of their favourite artists.
The Beatles: "The White Album" deluxe edition
Fifty years after the Beatles delivered their magnum opus, a revelatory new box set blows the lid off their most experimental and enigmatic album. Producer Giles Martin breathes new life into every song, with mixes in pristine stereo and surround sound. The seven-disc super-deluxe edition features unreleased demos, outtakes and studio chatter that puts you in the room with the band during their creative peak.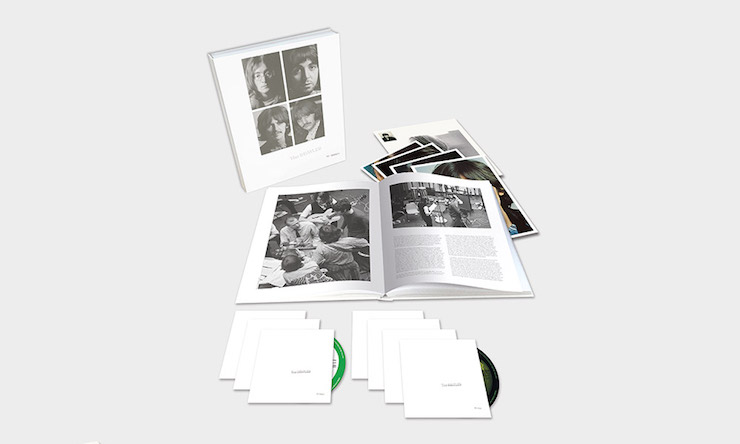 John Lennon: John Lennon: Imagine The Ultimate Collection
The former Beatle's 1971 masterwork is expanded and explored, giving listeners an intimate look at the making of Imagine. From demo recordings, rare outtakes and isolated track elements, you can hear the genesis of this landmark release. Further insight into Lennon's most fertile period is provided by a disc of interviews by John and Yoko's longtime friend Elliot Mintz. The sprawling 140-track collection includes newly remixed audio, making Lennon's enduring anthem sound utterly contemporary.
Paul McCartney And Wings: Wild Life, Red Rose Speedway
McCartney's post-Beatles career makes for one of the most interesting narratives in pop music, and his work with Wings is criminally underrated (see: 'Dear Friend' and 'My Love' for more than enough proof). Luckily, two of his most influential 70s releases have been reissued: Wild Life, the band's 1971 debut album, and 1973's Red Rose Speedway, both of which are available as deluxe CD+DVD box sets.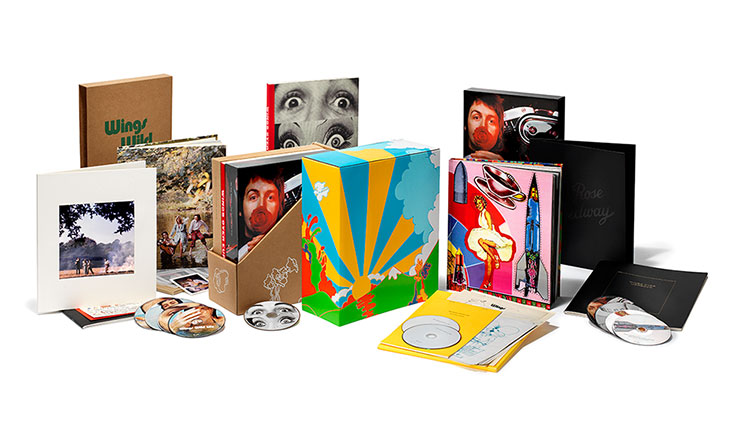 The Rolling Stones: The Studio Albums Vinyl Collection 1971-2016
Following their cultural domination of the 60s, The Rolling Stones continued to define rock'n'roll. Stones fans and audiophiles alike will delight in this hefty 15LP collection, containing 180g vinyl pressings of every Stones studio album from 1971's Sticky Fingers through to 2016's Blue & Lonesome remastered and cut at half-speed.
Guns N' Roses: Appetite For Destruction: Locked N' Loaded Edition
There are box sets… and then there's GN'R's Locked N' Loaded collection: an 80-plus-item love letter to the band. If you want a time capsule of the period when LA's Sunset Strip became the epicentre of rock'n'roll, then this is it. This treasure trove boasts four CDs, 49 previously unreleased recordings, stacks of vinyl, band rings, a turntable mat, replica flyers and multiple lithographs, along with a 96-page book featuring unreleased photos.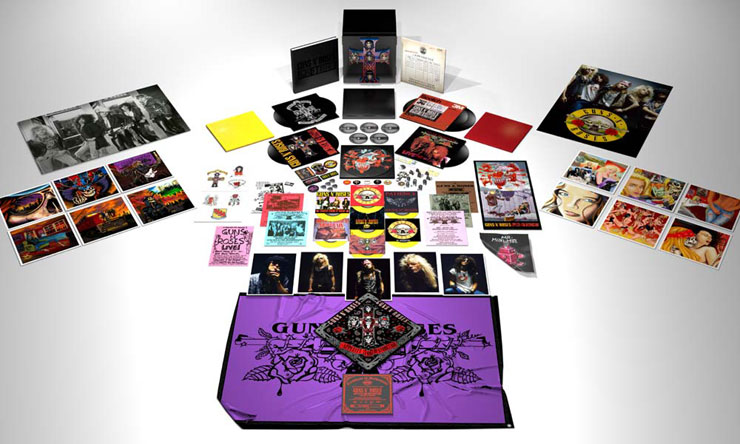 Chris Cornell: Chris Cornell
This career-spanning box set finally shows the breadth and versatility that Chris Cornell displayed over three decades of influential music-making. From his early days with Soundgarden to his supergroup Temple Of The Dog, followed by his time with Audioslave and his eclectic solo career, the 88-track selection sums up the man and his music.
R.E.M.: R.E.M. At The BBC
Following the anniversary reissue of Automatic For The People, R.E.M. have widened their scope to collect concerts, interviews and performances that, across eight CDs and a DVD, encompasses every era of the band and their reception in the BBC's historic studios.
The Police: Every Move You Make: The Studio Recordings
As the standard-bearers of new wave, The Police redefined the definition of pop music. Even in the span of seven years, the UK rock trio released five albums that still influence music today. Every Move You Make brings together their studio albums, as well as a 12-track sixth disc, entitled Flexible Strategies, which contains exclusive bonus material of non-album recordings and B-sides.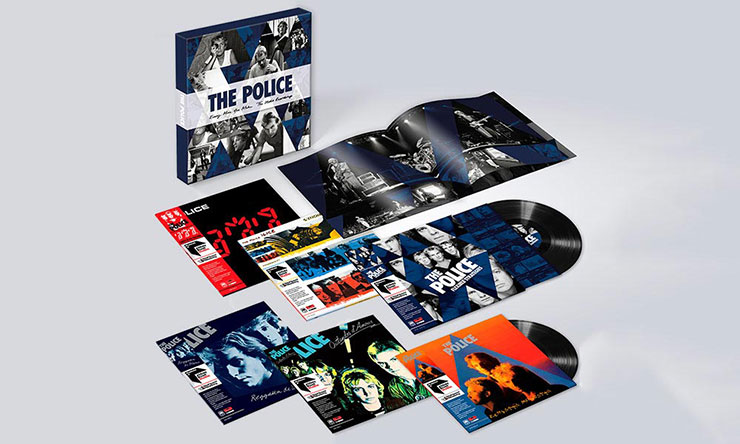 Def Leppard: Volume One CD and vinyl box sets
As the most commercially successful New Wave Of British Heavy Metal band, Def Leppard took metal to the mainstream and never looked back. The first volume of their career-retrospective box set series containing their first four studio albums along with rare B-sides and recordings compiled by Joe Elliott.
Metallica: … And Justice For All
Containing their career-defining singles 'One' and 'Eye Of The Beholder', the thrash giants' 1988 breakthrough record remains their most ambitious work to date. Give your speakers a workout with rare demos, rough mixes and ear-shattering live tracks.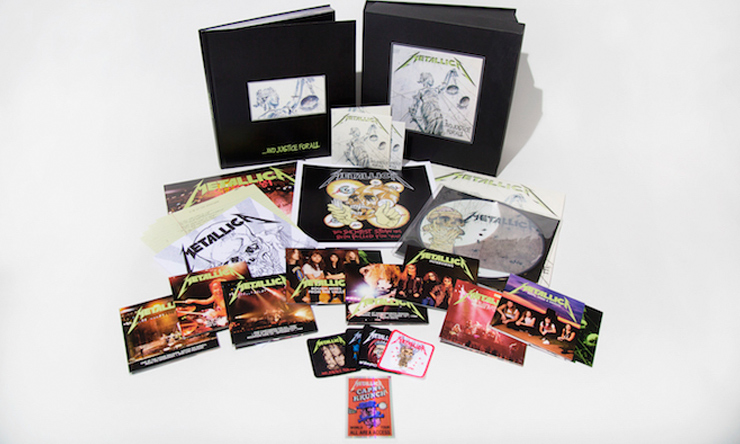 Brian Eno: Music For Installations
As the originator of the term "ambient music", Brian Eno never stopped expanding the limits of the genre. His experimental music spans everything from his pioneering solo work to his lesser-known, immersive art installations, and Music For Installations focuses on the latter. A 6CD collection of new, rare and previously unreleased music used in his installations from 1986 onwards, it comes with unseen exhibition photographs and a new essay written by the auteur himself.
Roxy Music: Roxy Music: Super Deluxe Edition
Eno's work for his first band was no less pioneering. Roxy Music's groundbreaking 1972 debut album introduced the art-glam provocateurs as the first postmodern pop group. Now they've finally opened their archives for a celebratory box set that delivers the album in its full 5.1 splendour along with never-before-heard demos and outtakes, plus a DVD with eye-popping footage from that era.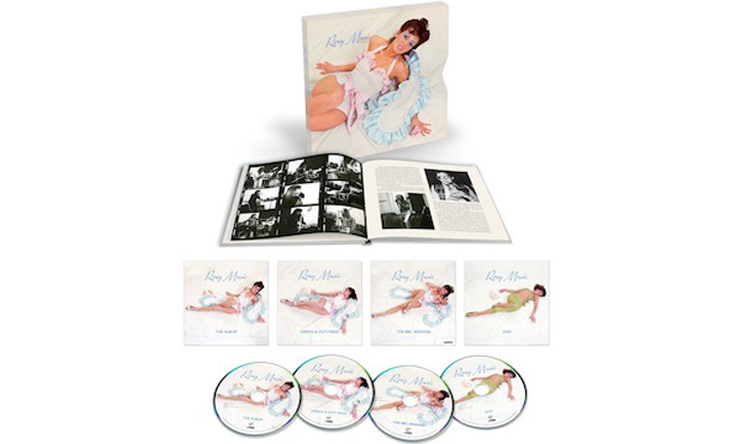 Barry White: The 20th Century Records Albums (1973-1979)
During his 70s heyday, Barry White set the gold standard for seductive R&B, his romantic intensity matched only by his symphonic skills. Marking 45 years since the release of his debut album for 20th Century Records, the legendary soul seducer's complete discography for the label is now under one roof.
Rise Against: vinyl box set
Since rising out of the Chicago punk scene in 1999, Rise Against have worn their politics on their sleeve, using their platform to speak out for social justice and racking up hits in the process. Their first career-retrospective box set highlights their incredible legacy, with all eight of their studio albums coming on either black or clear vinyl.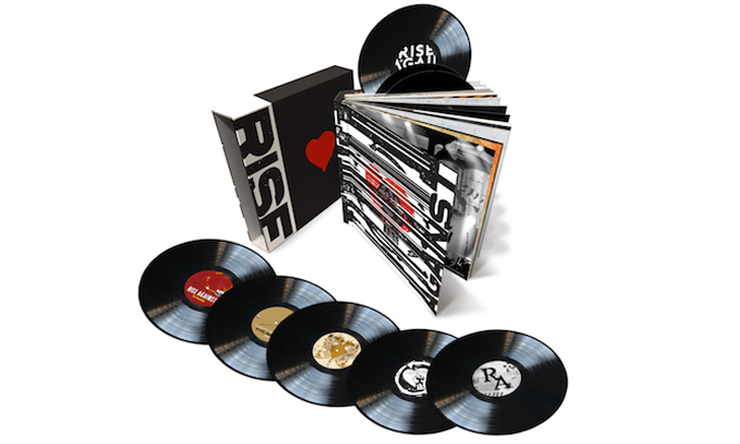 Bobbie Gentry: The Girl From Chickasaw County: The Complete Capitol Recordings
She may just have been a girl from Chickasaw County, Mississippi, but Bobbie Gentry's influence is felt worldwide. The pioneering singer-songwriter behind 'Ode To Billie Joe' retains cult status, and this 8CD set revisits her musical evolution from 1967 to 1971, leaving no stone unturned.
Fall Out Boy: The Complete Studio Albums
Proudly leading the emo-pop crossover of the mid-00s, Fall Out Boy rocked to the top of the charts and have managed to evolve with the times while retaining their spunk. Since they couldn't fit their 15-plus-year catalogue on one mix CD, a mammoth 11LP box set will have to do.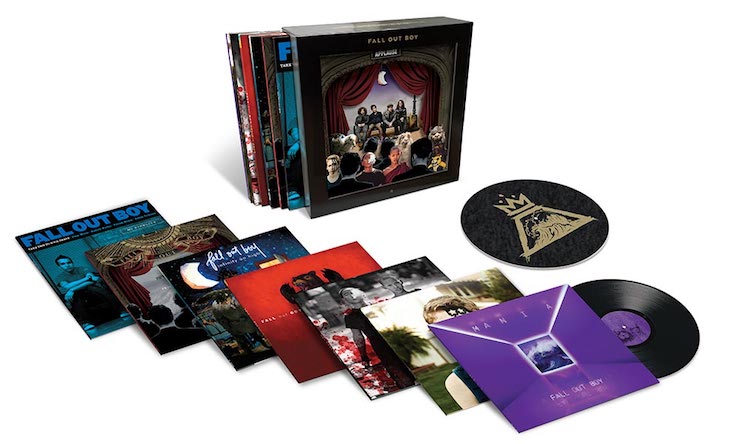 Soft Cell: Keychains And Snowstorms: The Soft Cell Story
The thrilling story of the UK's sordid synth duo gets told in 10 acts, with an expansive 10-disc box set that showcases their pop prowess and theatrical flair.
Creedence Clearwater Revival: half-speed masters box set
At a time when rock was shifting courses, CCR brought it back to its roots, serving up rockabilly, R&B and country. Their brief but meteoric career is captured on a 7LP set that honours the band's 50-year legacy.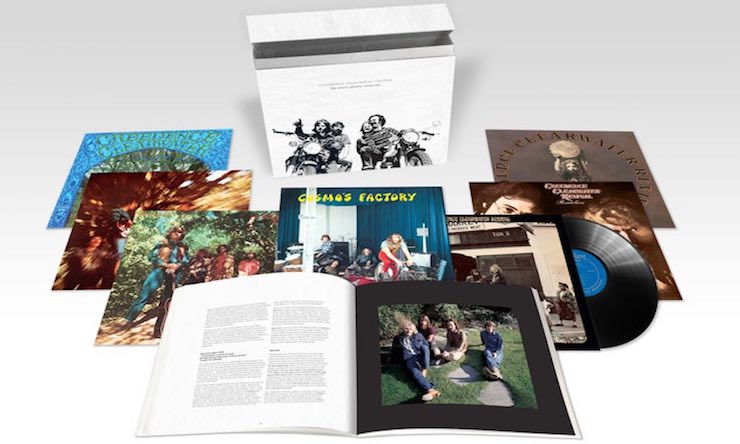 Status Quo: The Vinyl Singles Collection (1990-1999)
Britain's unsung rock heroes celebrate their biggest 90s hits in the UK, with the latest instalment in a series of five limited-edition singles box sets.
See the rest of our 2018 exclusive gift guides here.
Format:
UK English