The Best Christmas Albums of 2021
These are our top picks for the best holiday-themed albums of 2021, including brand new releases and timeless classics on vinyl, CD, and digital.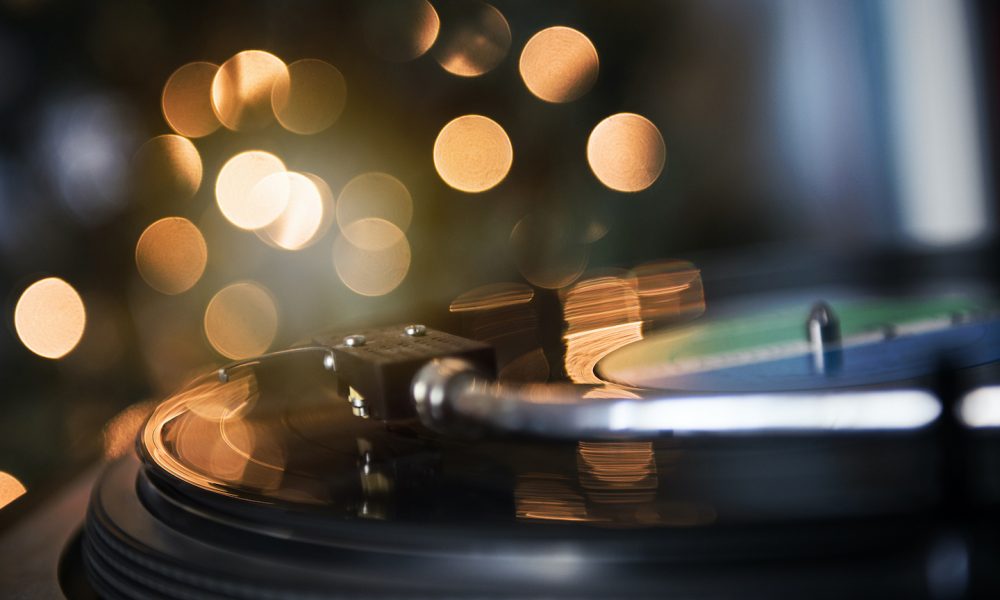 Are you looking for music to add to this year's holiday playlist? Look no further. We've gathered our picks for the best Christmas albums of 2021 and ranked them here.
Vitamin String Quartet – It Feels Like Christmas
Vitamin String Quartet is renowned for its renditions of popular songs by the likes of Coldplay, Oasis, and many more, and they're back and better than ever with this Christmas album. It Feels Like Christmas features orchestral versions of modern holiday classics like Ariana Grande's "Santa Tell Me," Wham's "Last Christmas," Justin Bieber's "Mistletoe," and many more.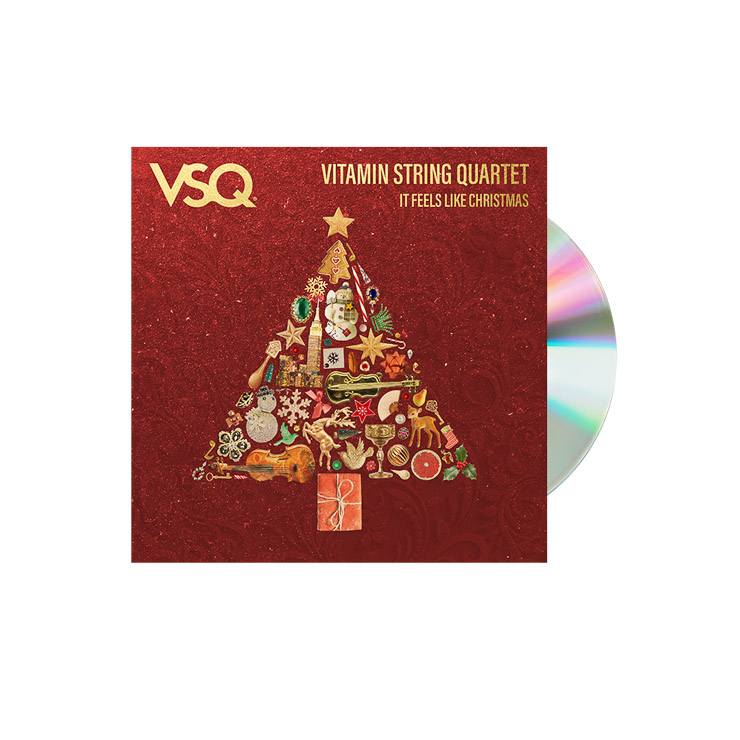 Steve Perry – The Season
Beloved musician Steve Perry is best known as the lead singer for Journey, but he's also had a successful solo career over the last few decades. This year, Steve dropped The Season, a collection of Christmas classics. The tracklist includes "Have Yourself a Merry Little Christmas," "Silver Bells," "Santa Claus is Coming to Town," and more.
Darren Criss – A Very Darren Crissmas
Glee cast member Darren Criss just put out A Very Darren Crissmas. The record includes Criss's covers of holiday classics, including "The Christmas Song (Chestnuts Roasting on an Open Fire)," "I Want a Hippopotamus for Christmas," and a rendition of "(Everybody's Waitin' For) The Man With the Bag" featuring Adam Lambert.
Kristin Chenoweth – Happiness is… Christmas!
Renowned Broadway singer Kristin Chenoweth recently released Happiness Is… Christmas!, a collection of Kristin's renditions of holiday favorites, as well as original songs.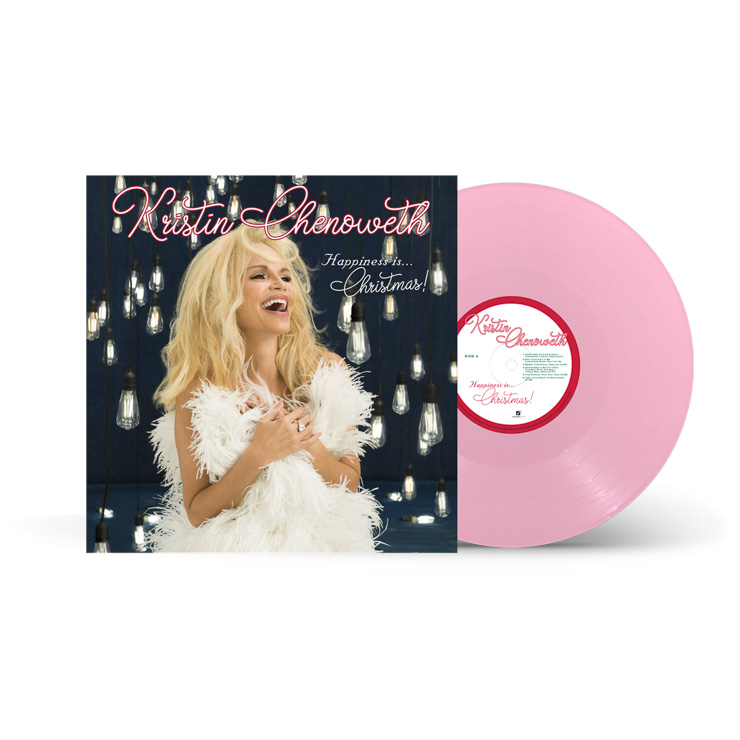 Ronnie Milsap – Christmas with Ronnie Milsap
Christmas with Ronnie Milsap was originally released back in 1986, but it's aged incredibly well. Blending pop, folk, world, and country, the album features classics like "O Holy Night," "Joy to the World," "Carol of the Bells," "Silent Night," and more. It's a favorite among country fans!
Gary Barlow – The Dream of Christmas
Take That member Gary Barlow's The Dream of Christmas is the singer's first holiday album. The record features a combination of original songs and holiday favorites, including the original track, "The Dream of Christmas."
Josh Turner – King Size Manger
Released on October 8, 2021, country star Josh Turner's King Size Manger is a must-listen for fans of the renowned singer and songwriter. It features Turner's renditions of Christmas favorites like "Santa Claus is Comin' to Town," "Have Yourself a Merry Little Christmas," "Angels We Have Heard on High," and "Joy to the World," as well as original tracks.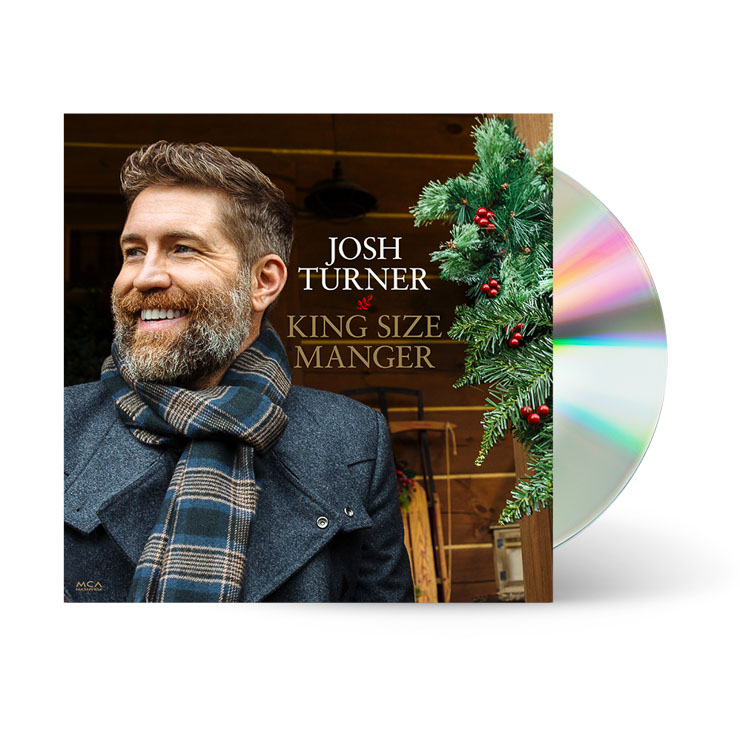 Ella Fitzgerald – Ella Wishes You a Swinging Christmas
This Christmas album from Ella Fitzgerald is a holiday classic! It features Fitzgerald's renditions of "Jingle Bells," "Have Yourself a Merry Little Christmas," "Sleigh Ride," and many more, all in her signature jazzy style. If you're looking for a record that has class and a major nostalgia factor, this is it.
Eagles of Death Metal – A Boots Electric Christmas
Eagles of Death Metal are known for their irreverent sense of humor, rock n' roll attitude, and sometimes goofy sound. This Christmas album is no exception.
Vince Guaraldi Trio – A Charlie Brown Christmas
There's no denying that the soundtrack to A Charlie Brown Christmas is one of the most beloved and timeless holiday records ever! The classic collection of songs by the trio is loved by listeners young and old and has been for decades. If you don't own a copy, now is the time to get one!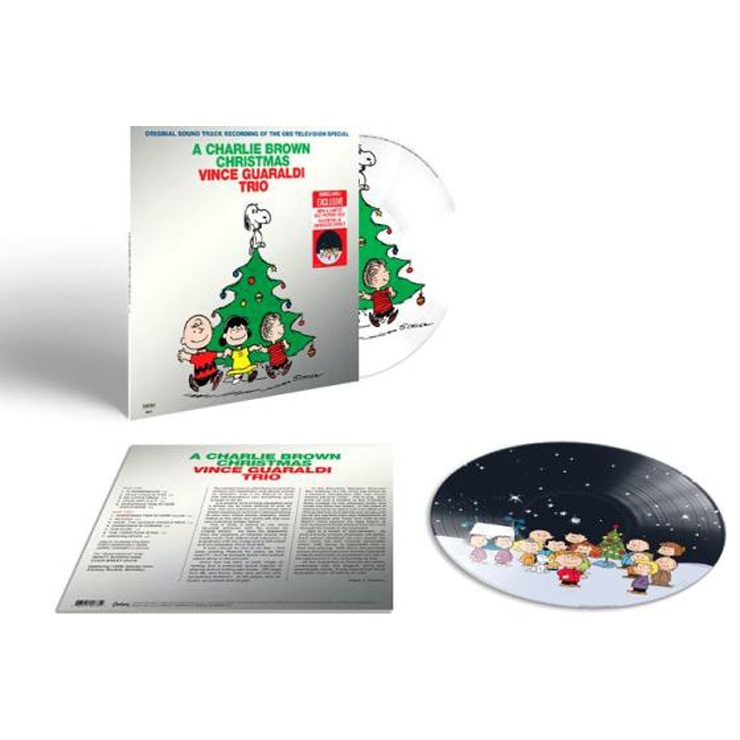 Manchester Orchestra – Christmas Songs Vol. 1 (Holiday Red)
Led by songwriter extraordinaire Andy Hull, alt-rock titans Manchester Orchestra are back with Christmas Songs, Vol. 1. The album features the band's versions of classics like "Silent Night," "O Come, O Come Emmanuel," "God Rest Ye Merry Gentlemen," and other hymns, as well as more recent holiday standards. Released on October 29 of this year, the record is available as an LP from the band's official store.
Various Artists – Holidays Rule
This compilation album features versions of Christmas classics performed by the likes of Paul McCartney, Jimmy Fallon, Grace Potter, The Decemberists, Lake Street Dive, Norah Jones, and more.
Songs on the tracklist include "It's Beginning to Look a Lot Like Christmas," "Wonderful Christmastime" (performed here by Paul McCartney, Jimmy Fallon, and The Roots), "The Christmas Song (Chestnuts Roasting on an Open Fire)," and more.
Blondie (feat. Fab 5 Freddie) – "Yuletide Throwdown" 12" Single
This single was originally released in 1981 as a flexi-disc, and it's been reissued for the first time this year. The hot pink LP features "Yuletide Throwdown" remixed by Cut Chemist, as well as the radio edit of the remix and the original 1981 recording of the song.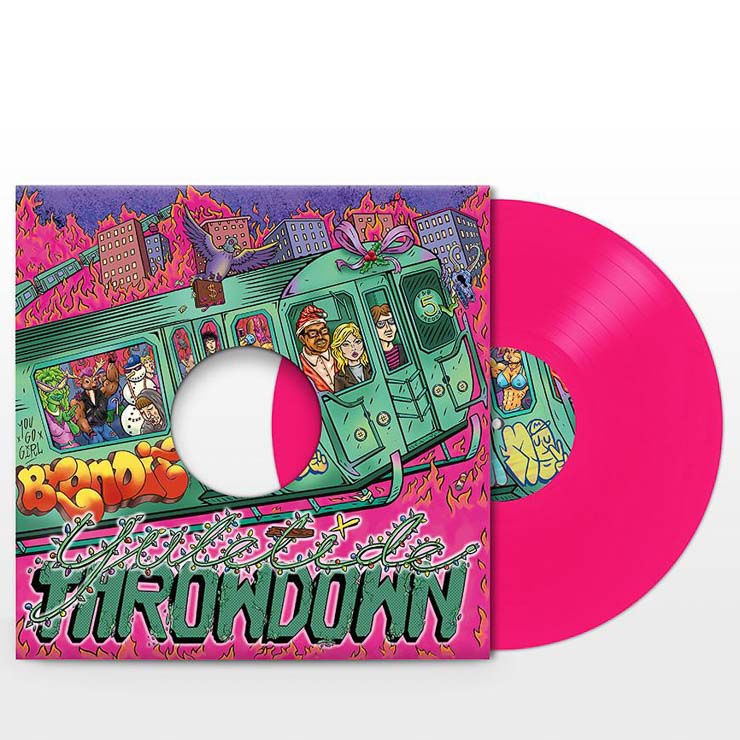 Norah Jones – I Dream of Christmas
Beloved modern jazz singer Norah Jones has the perfect voice for singing holiday classics. Her I Dream of Christmas album includes renditions of "Christmas Don't Be Late," "White Christmas," "Blue Christmas," "Run Rudolph Run," and more.
Jamie Cullum – The Pianoman at Christmas – The Complete Edition
Singer-songwriter Jamie Cullum released this collection of holiday songs last year, and it features festive originals in Cullum's signature style. Tracks on the album include "Christmas Caught Me Crying," "So Many Santas," and more.
Nat King Cole – A Sentimental Christmas with Nat King Cole and Friends: Cole Classics Reimagined
This new album blends classic recordings by Nat King Cole with new production and vocals from modern legends. Cole's vocal performances are paired with the likes of John Legend, Gloria Estefan, Calum Scott, Kristin Chenoweth, and more, making a listening experience like no other.
Tracks on the album include "O Holy Night," a duet with Calum Scott, "A Nightingale Sang in Berkeley Square," a duet with Gloria Estefan, and a version of "The Christmas Song (Chestnuts Roasting on an Open Fire)" with John Legend.
The album's production draws inspiration from the Grammy-winning virtual duet between Natalie Cole, Nat's daughter, and her father on "Unforgettable," which was released back in 1991.
Order A Sentimental Christmas here.