Best Mel Tormé Songs: 20 Jazz Essentials From The Velvet Fog
A celebration and exploration of one of the 20th century's most indelible voices.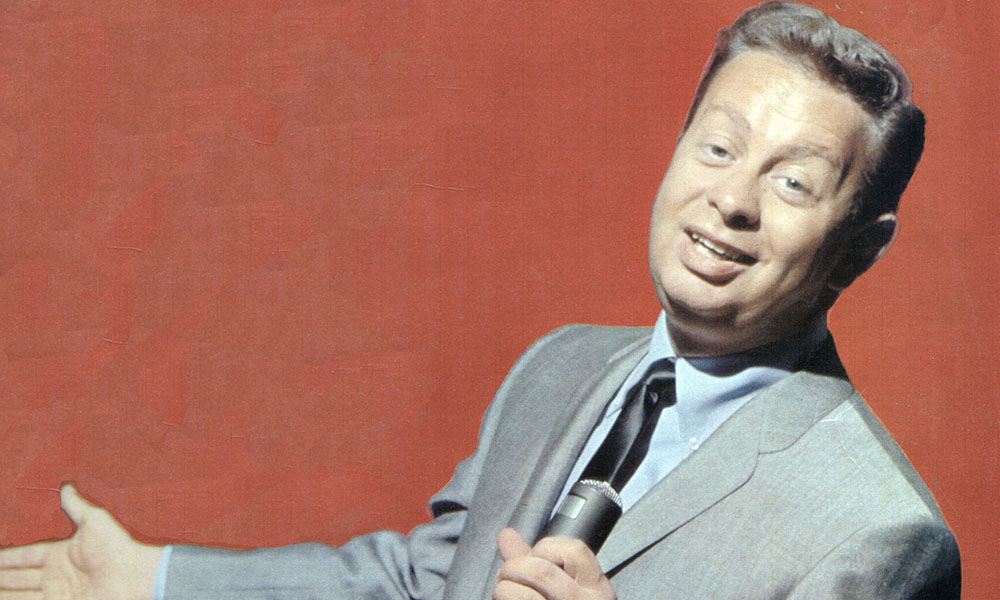 Possessing a smooth, sonorous croon – which earned him the rather unusual nickname "The Velvet Fog" – Mel Tormé was also an accomplished tunesmith who penned over 250 songs, including the holiday evergreen, "The Christmas Song." If that wasn't enough, Tormé was also a talented musician who could play drums and piano, starred in 22 movies, and was a ubiquitous presence on TV between the 1950s and 1990s. He could also pilot a plane and, to top it all, was a successful author; as well as penning a bestselling memoir called It Wasn't All Velvet in 1988, he wrote well-received biographies of his friends, Hollywood star Judy Garland and virtuoso drummer Buddy Rich, and even published a novel.
But despite his many accomplishments outside of the music business, Mel Tormé is best remembered for his prodigious talent as a singer and songwriter. Although he recorded for a raft of different labels during his long professional career, this selection of best Mel Tormé tracks focuses on what was arguably his most satisfying period as a recording artist; a productive spell at Verve Records between 1958 and 1962 which yielded eight studio LPs.
Listen to the best of Mel Tormé on Apple Music or Spotify.
The Formative Years
Melvin Howard Tormé was born in Chicago in 1925 into a family with Russian-Jewish ancestry. (The family's original name was Torma, which a US immigration officer misspelled as Torme on his father's entry to America: The name stuck). Young Mel was immersed in music from a young age – his mother played piano and his father sang, though not professionally – and according to his autobiography, he sang his first complete song at just ten months old. By the age of four, young Mel, who had become hooked on jazz by listening to the radio, was singing professionally every Monday night at Chicago's Blackhawk restaurant as a special guest of the Coon-Sanders Orchestra, a local Windy City ensemble.
Singing with the band for six months led to his love affair with the drums and by the age of eight, he was playing in his school's drum and bugle corps. At the same age, he successfully auditioned as a child radio actor and appeared in a multitude of plays and broadcasts. (He also won a scholarship to an acting school). When his voice broke at 13, his radio work began drying up but Mel began honing his drum skills after his maternal grandfather bought him a drum set. He also began writing songs on his mother's piano. By the age of 16, Tormé had published his first song, "Lament To Love," which became a hit for bandleader Harry James in 1941. A year later, he was playing drums and singing in the band of Hollywood comedian Chico Marx – of Marx Brothers fame – and by 1944 was leading his own group, a pioneering jazz vocal harmony quintet called The Mel-Tones.
By 1946, Tormé had signed a recording contract with Capitol Records, topping the US pop charts with "Careless Hands," which became the foundation for a stellar solo career. It was at this time he acquired his nickname, "The Velvet Fog," which was coined by a New York DJ called Fred Robbins who was renowned for his catchphrases. According to Tormé in his autobiography, Robbins introduced him on his radio show as "the kid with the gauze in his jaws. Mr. Butterscotch. The Velvet Fog himself, Mel Torme!"
Stints recording LPs for various labels in the 1950s, helped Tormé establish himself as the "Windy City's" answer to Frank Sinatra, though he infused his vocal performances with more jazz content than "Ol' Blues Eyes," which included scatting – a skill Tormé learned from his friend, Ella Fitzgerald.
The Balladeer
Verve Records was founded in 1956 by jazz impresario Norman Granz, initially as a vehicle to showcase the talent of his protege, singer Ella Fitzgerald, and take her into the mainstream. Mel Tormé joined his friend at the label in 1958, hoping that they could record a duet together, though a collaboration between them failed to materialize. Nonetheless, the eight albums Tormé recorded at Verve showcased his voice in a range of settings, from ballads to swing and Latin numbers to harmonized vocal tunes with the Meltones.
For many, his velour voice with its smooth contours and warm, caressing sound could be heard at its best on ballads, which spotlighted his skill as a storyteller through his nuanced emotional delivery. Tormé, his stellar debut LP for Verve, helmed by Granz with fabulous arrangements by Marty Paich, contained a haunting reading of the funereal ballad, "Gloomy Sunday," a suicidal-themed lament for lost love associated with Billie Holiday. Tormé's jazz side is also highlighted on his delicate interpretation of jazz pianist Thelonious Monk's "Round Midnight," where the vocal is counterpointed by a tinkling blues piano.
Tormé's lunar-themed third Verve album, Swingin' On The Moon, his second LP from 1960, included two romantic ballads arranged by Russell Garcia that highlighted his voice's lulling, mellow sonorities; a lush remake of "Blue Moon," his Top 20 US hit for Capitol Records from 1949, and the atmospheric "Moonlight In Vermont," which begins with an acapella vocal and contains descending string passages.
Tormé reunited with his old group The Meltones on "Hit The Road To Dreamland," taken from his 1959 album, Back In Town. The sleepy lullaby finds Tormé's lead vocal supported by close-harmonized pillows of sound sung by Sue Allen, Tom Kenny, Ginny O'Connor, and Bernie Parke.
The Swinger
Though Mel Tormé's caressing voice was suited to languid ballads, he could also deliver lively songs with a swing-easy swagger. His album Swings Shubert Alley – named after New York's famous theater district – reunited him with Marty Paich, who had been Tormé's arranger on four LPs he recorded for Bethlehem Records and whom the singer described as "a masterful writer for strings and woodwinds." Paich, leading a Dektette (a ten-man combo modeled on Gerry Mulligan's groundbreaking jazz ensemble) conjured an elegant arrangement for the lightly swinging "Too Close For Comfort" and a variety of tones and textures on "Old Devil Moon," which starts as a ballad and morphs into a finger-clicking swinger with interlocking brass harmonies. There's a palpable bebop tinge to a crackerjack number called "Too Darn Hot," where Tormé's well-rounded sound contrasts with the band's sizzling energy.
Another uptempo barnstormer is "Down For Double," from the 1962 LP, I Dig The Duke, I Dig The Count, which finds Tormé trying on a classic Count Basie number for size. The singer's final Verve album, 1962's My Kind Of Music, recorded in its entirety in London, also contained some cool swingers, including the vibrant "A Shine On Your Shoes," a Sinatra-esque tune arranged by noted British arranger/conductor, Geoff Love.
The Songwriter
After publishing his first song at 16, Mel Tormé quickly bloomed into a prolific songwriter who amassed 250 copyrights, the most famous of which was the Yuletide favorite, "The Christmas Song (Chestnuts Roasting On An Open Fire)," which he wrote on a hot summer's day in 1945 with Robert Wells. Tormé recorded it several times, offering a lush version recorded in London with arranger Wally Stott on the album, My Kind Of Music.
Nat King Cole - The Christmas Song (Merry Christmas To You)
The same album included two other songs written with Wells that Tormé had recorded before; the much-covered "Born To Be Blue," now considered a jazz standard, which Tormé first waxed in 1946 and which was covered by Ray Charles and Chet Baker; and the more obscure "County Fair," an episodic number which starts mysteriously and morphs into a knee-slapping Broadway-style number. (Tormé first recorded it in 1951 on his MGM LP, Mel Sings).
The Latin side
Mel Tormé was often typecast as a crooner but his Verve albums showed that he was more versatile than he was given credit for. His 1959 LP, Olé Tormé, his second for Verve, was a Latin-themed project that saw him collaborate with Sinatra arranger Billy May on 12 songs which ranged from the raucous rock and roll-meets-swing of "At The Crossroads (Malagueña)" to "Baia," which allowed Tormé to croon and swing at the same time.
Arranger Marty Paich brought some piquant Latin spice to Tormé's dynamic interpretation of "Whatever Lola Wants," a 1955 song about a devilish femme fatale which appeared on Swings Shubert Alley. (Interestingly, Frank Rossolino's trombone solo includes a quote from bebop trumpeter Dizzy Gillespie's "A Night In Tunisia").
A different Latin tinge colors Tormé's interpretation of the dreamy "It Happened In Monterey," a Frank Sinatra favorite which most singers usually render as a ballad but together with The Meltones, Tormé and arranger Marty Paich transform it into a richly harmonized slice of midtempo Latin jazz.
The Ellington Influence
The pianist and composer Duke Ellington was one of Mel Tormé's idols and later became his friend. (Occasionally, Duke allowed Tormé to play drums on stage with his band). Tormé had covered Ellington tunes on some of his early albums but in 1962 offered a more substantial homage to the Washington DC bandleader with I Dig The Duke, I Dig The Count, a record which also paid tribute to another jazz aristocrat, Count Basie. Assisted by the svelte arrangements of west coast maestro Johnny Mandel, Tormé transforms Ellington's signature tune, "Take The 'A' Train," into a mellow piece of toe-tapping swing but shows more urgency on the bluesy "I'm Gonna Go Fishin.'" Best of all is the sublime "Don't Get Around Much Any More," where Tormé combines his subtle phrasing with a simmering big band swing beat.
Don't Get Around Much Anymore
After his Verve adventure ended in 1962, Tormé recorded for a succession of labels, both big and small, but with little commercial success; a victim of jazz's waning popularity in an age of pop and rock dominance. From the late 1970s onwards, Tormé's career got a welcome second wind; a resurgence that was aided by several 80s collaborations with pianist George Shearing, a reunion with Marty Paich's Dektette, and a 1992 duets album with British singer Cleo Laine. Sadly, Tormé's career ended prematurely in 1996 when he was struck down by a stroke; a second one three years later, took his life, just a few months after he had been awarded a Grammy Lifetime Achievement Award.
Though he had many strings to his bow, it wouldn't be fair to say Mel Tormé was a Jack of all trades; everything he did, he was a master at, whether it was flying a plane, writing a song, or acting in a movie. Arguably his greatest skill, though, as these 20 best Mel Tormé songs show, was singing, which he did supremely well.
Think we missed one of Mel Tormé's best songs? Let us know in the comments below.