Bob Seger Praises The Gospel of Rock And Lost Legends On New Album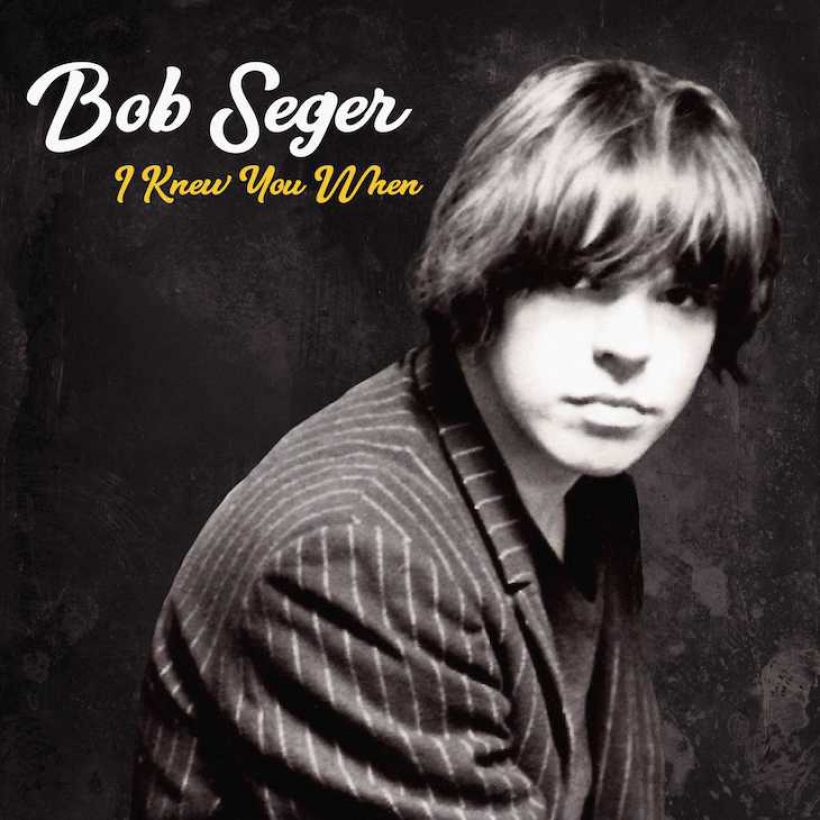 At a time when rock'n'roll is no longer the towering cultural force it once was, one its biggest champions is keeping the spirit alive and well, with the arrival of Bob Seger's 18th studio album, I Knew You When.
A blustering mix of brassy gospel and gritty heartland rock, it's exactly what you expect from one of the original pioneers of the genre. But amid the fist-pumping stadium anthems, you'll find a much more meditative Seger who's taking stock of his prolific career and the people he's lost along the way.
The album was conceived shortly after the death of Seger's long-time friend and Eagles frontman Glenn Frey and serves as a homage to the late singer, featuring the previously released single 'Glenn's Song' and the title track 'I Knew You When'. The cover image also features a fresh-faced 21 year-old Seger in 1966, the year he met Frey in Detroit.
Frey is not the only artist who receives a referential nod on the album. Along with a few new songs and archival material that gets freshly revived, there are two timely covers by singer-songwriters Seger greatly respected: 'Busload Of Faith' by Lou Reed and 'Democracy' by Leonard Cohen.
Even for an album whose thematic goal is to eulogize rock's fallen legends, Seger manages to balance retrospection with propulsive rock'n'roll and a political bent, much like his 2014 album, Ride Out.
From its fiery opening with its bluesy basslines on 'Gracile' to the stirring tribute ballad 'I'll Remember You', this album encapsulates what makes Bob Seger…Bob Seger, a heartland rocker who can deliver pounding rock and poignant ballads with equal aplomb.
With the new album, Seger continues his nearly 50-year relationship with Capitol Records and maintains his place as the longest tenured solo artist in the storied label's history. Both self-produced and recorded in Seger's hometown Detroit and in Nashville, the album belies a more country-influenced sound without overtaking Seger's straightforward rock style.
Dipping into his own archive is rare for an artist who only recently put his catalogue onto streaming platforms, and yet several of the tracks on the album feature previously recorded instrumentation including 'Runaway Train' and 'Forward into the Past' that were put down in the 90s and updated by Seger with engineer-mixer Gerard Smerek.
I Knew You When is the kind of album built to take on the road, stacked with horn sections, guitar solos and a full gospel backup. While Seger sounds decidedly gruffer than his'Hollywood Nights'  era, he can still go full throttle when he wants to, as demonstrated on 'Something More' and the majority of the album that features some of his most impassioned vocals in recent years.
For someone whose audience runs heavily red state, Seger manages to sneak in some more political-leaning sentiments with his cover choices including his rock-soul cover of 'Busload Of Faith', where Seger updates the lyric: "You can't depend on the president, unless there's real estate that you want to buy".
It's not a Bob Seger record without a classic road song, which comes in the form of the synth-driven 'The Highway', which is less about exploring the open road than it is about maintaining artistic freedom. "I need to turn the wheel, away from every deal. Until I find out what's real", he sings. Therein lies the secret to Seger's longevity and appeal. While on the surface it may sound like your standard baby boomer rock fare, Seger has always been a singer-songwriter at heart, whose work is filled with pathos and vulnerability that's never been clearer than the album's title track, 'I Knew You When'. Written two decades prior as an ode to rock'n'roll, Seger reworked the lyrics as a touching testimonial to his friendship with Frey.
While I Knew You When certainly contains plenty of nostalgic nods, it doesn't fixate on it, as 'Forward Into The Past' illustrates and his hopeful cover of Cohen's 'Democracy'. The rest of the album jumps around a bit stylistically. There's the Led Zeppelin 'Kashmir'-inspired riffs on 'The Sea Inside', the hard-charging 'Runaway Train', which could soundtrack any testosterone-fuelled 80s film reboot and the Calypso-tinged 'Blue Ridge' that's dedicated to the late Little Feat drummer Richie Hayward, who drummed on the track and many others on the album.
One of the most surprising additions on the record is the song 'Marie'. The dark and moody composition takes of page from Cohen, with its stark longing and Greek chorus and includes some Spanish-Guitar flair at the end. It's one of the original tracks from the singer-songwriter on an album that's already become a standout in Seger's five-decades-long career.
Bob Seger's I Knew You When is out now and can be bought here.
Format:
UK English