'The Kicker': Bobby Hutcherson's First Blue Note Recording Session
An album that captures the young vibraphonist acknowledging jazz tradition before he traveled to other, less-frequented, musical destinations.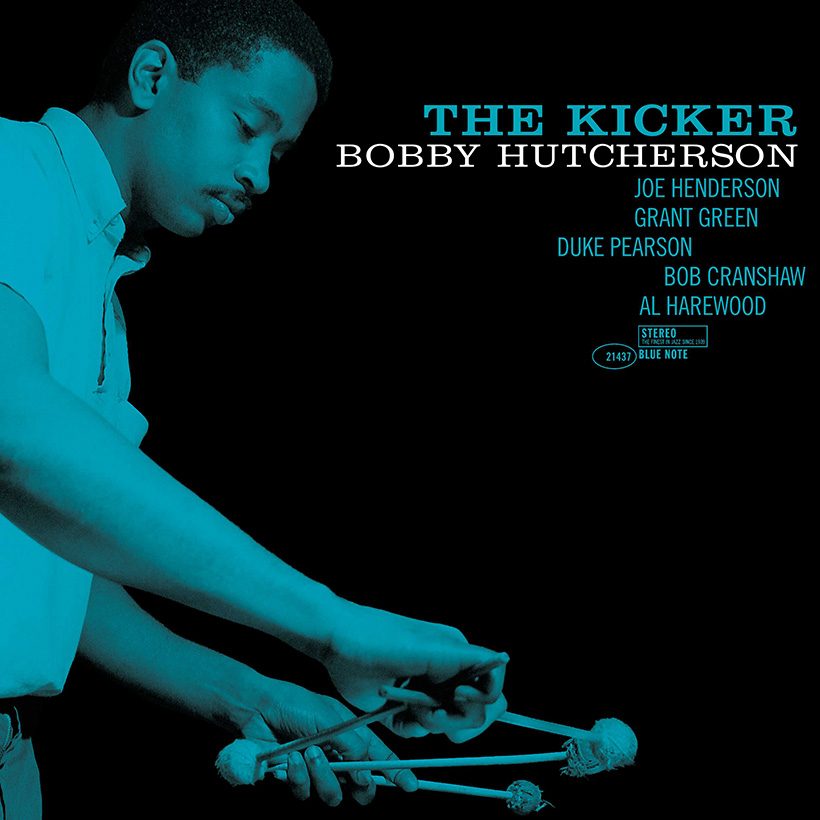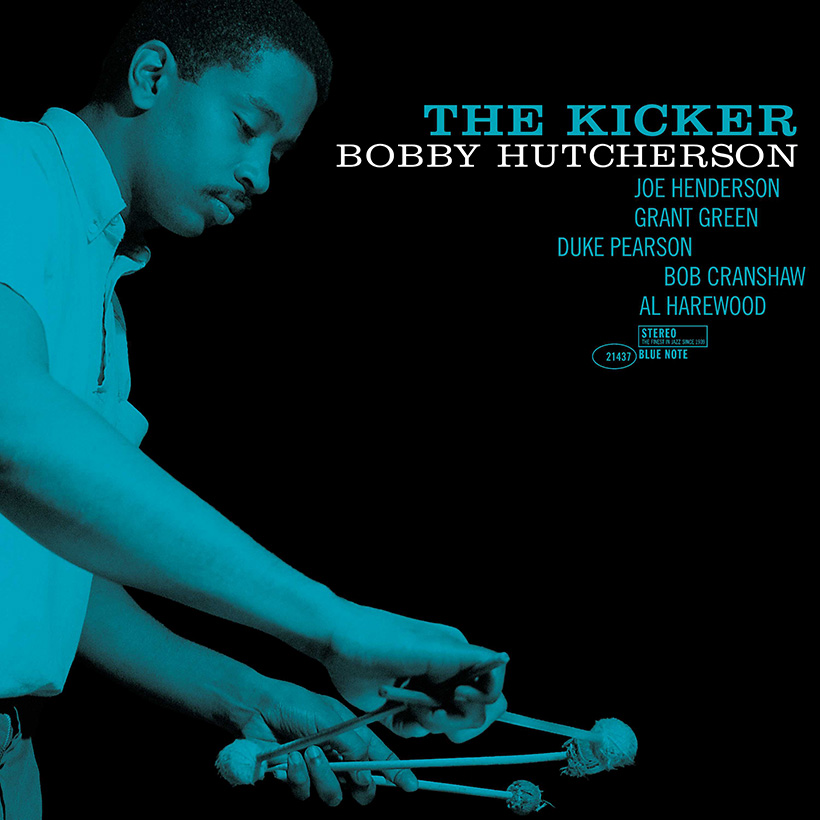 Recorded at the end of 1963, The Kicker was intended to be Bobby Hutcherson's debut for Blue Note Records. Instead, it ended up gathering dust in the company's archives for 36 years. It was not alone. For unknown reasons, label owner Alfred Lion shelved over a hundred Blue Note sessions recorded in the 1950s and 60s, including multiple albums by Jimmy Smith, Hank Mobley, Grant Green, and Art Blakey & The Jazz Messengers. Thankfully, the majority of those "lost" albums were eventually liberated from the vaults, including The Kicker.
Originally from Los Angeles, Hutcherson fell in love with the sound of the vibraphone after hearing a Milt Jackson album while passing a record store in 1953. He saved up to buy a vibraphone and by the end of the decade had made his recording debut with west coast saxophonist Curtis Amy. Whereas most vibraphonists used two mallets to hit the instrument's metal keys, "Hutch" pioneered a four-mallet approach. It gave him a kaleidoscopic tonal palette that produced an array of sounds: from shimmering cluster chords and pointillistic percussion noises to crystalline tintinnabulations.
Hutcherson moved to New York, where his playing caught the ear of saxophonist Jackie McLean, who recruited him for the Blue Note album, One Step Beyond, in April 1963. Hutcherson's versatility in playing both hard bop and a freer, more explorative, kind of jazz meant that he quickly became in demand as a sideman. Eight months later, when he recorded The Kicker, the 22-year-old had appeared on albums by Andrew Hill, Grachan Moncur III, and Eric Dolphy, all leading lights of avant-garde jazz.
Though he had an obvious affinity with forward-thinking musicians who liked to push the jazz envelope, Hutcherson's Blue Note debut session was a more conservative affair. It's conceivable that Alfred Lion was testing the waters with his new signing and seeing what he could do in a relatively standard hard bop setting. The producer teamed the vibraphonist up with rising tenor saxophonist Joe Henderson, who would make his Blue Note debut as a leader not long afterward, as well as pianist Duke Pearson, bassist Bob Cranshaw, and drummer Al Harewood. Another Blue Note signing, guitarist Grant Green, augmented the quintet on the LP's final three tracks.
The Kicker begins with a lightly-swinging mid-tempo version of the jazz standard, "If I Would Ever Leave You." The first featured instrumentalist we hear is not Hutcherson but Henderson, who impresses with his breathy, nimble tenor saxophone lines. When Hutcherson finally enters, four minutes into the piece, Cranshaw and Harewood are cooking. The vibraphonist delivers a string of glistening melodies over the chord changes before Pearson serves up a tasteful solo prior to Henderson's reappearance.
"Mirrors" is a reflective ballad showcasing not only Hutcherson's technical command of his instrument but also his mastery of emotional expression. The only other soloist is Henderson, whose saxophone maintains the tune's gentle aura. (Though the vibraphonist recorded "Mirrors" before anyone else, Freddie Hubbard's version, recorded in 1964 on his album Breaking Point, was released first.) An appreciation of Duke Pearson, "For Duke P.," is a fast-paced swinger with Hutcherson and Henderson doubling the principal melodic theme before the vibraphonist breaks off to play a dexterous solo. The song's form and musical vocabulary are stereotypical examples of early 60s hard bop.
Grant Green joins the ensemble on the next three tracks, the first of which is The Kicker's title song; an episodic Henderson original where vibes, sax and guitar playfully intertwine to state the main thematic motif before embarking on a series of solos. The earthiness of Henderson's sax contrasts with the bluesy clarity of Green's guitar and Hutcherson's ethereal vibes. Meanwhile, Duke Pearson's "Bedouin" conjures up far-off lands. The pianist recorded it eleven months later on his Wahoo! LP but this version has a greater sense of drive, especially during the solo passages, where Hutcherson and Green shine the brightest.
The Kicker would have been regarded as an impressive debut by anyone's standards, but Alfred Lion decided not to release it. Instead, he released a later session, Dialogue, as Hutcherson's Blue Note debut. Though the exact rationale behind Lion's decision is unknown, a feasible theory is that The Kicker wasn't a true reflection of Hutcherson's musical psyche. As Dialogue and his subsequent Blue Note releases would reveal, he was a progressive young musician who looked beyond hard bop to something new and radically different.
Even so, The Kicker doesn't deserve to be overlooked. It's an impeccably-played recording that captured the young vibraphonist acknowledging the jazz tradition before he traveled to other, new and less-frequented, musical destinations.