The Pioneering Bonnie Guitar: Session Woman, Star, And Label Owner
The under-publicized story of the trailblazing artist-executive from Seattle is well worth telling in some detail.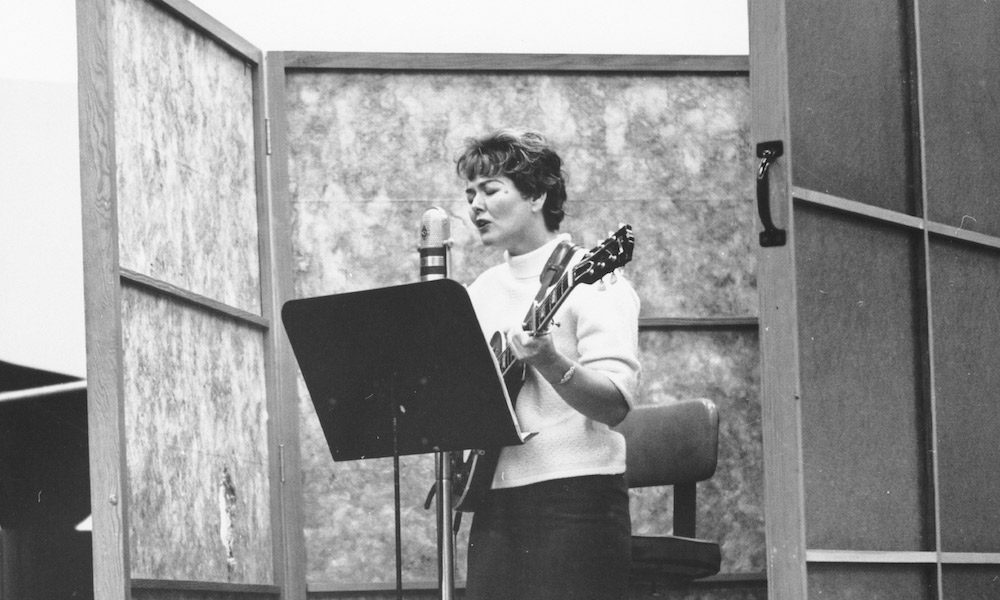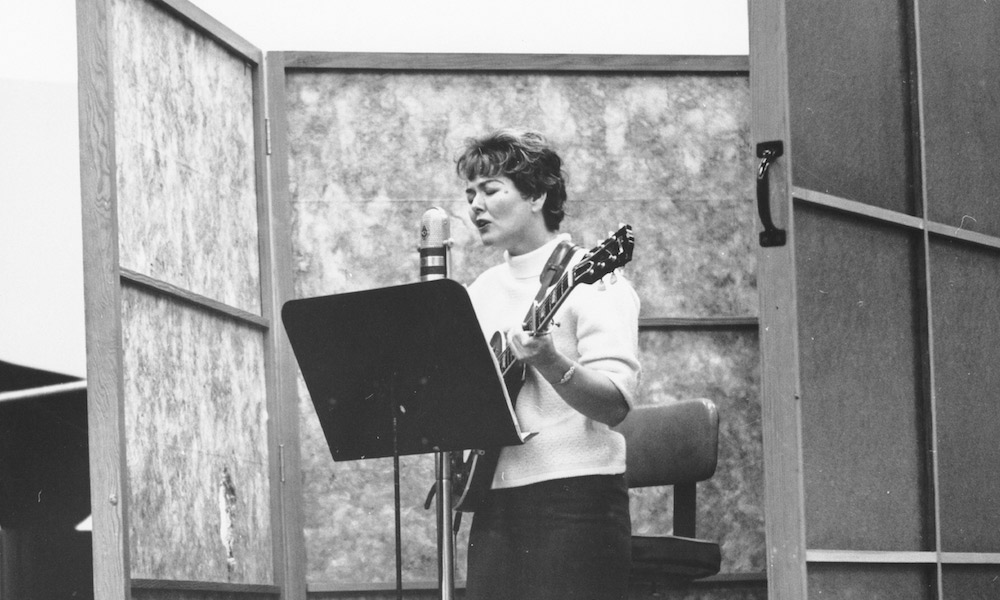 Few latter-day female artists turned industry authorities broke down barriers the way that Bonnie Guitar did – not just as a star in her own right but as one of the first in-demand female session guitarists, or as a label co-owner and A&R head. Her under-publicized story is well worth telling in some detail.
The woman born Bonnie Buckingham in Seattle on March 25, 1923 is remarkable not only for a recording career that took her into the Billboard pop Top 10 in 1957 with "Dark Moon." She then made the country Top 10 on three occasions and had a parallel executive career in which she co-founded the Dolton label. They made national and international stars of vocal trio the Fleetwoods and instrumental group the Ventures. What's more, Bonnie was still occasionally playing live into her 90s, before her passing at the age of 95 on January 12, 2019.
Flying the flag of equality
Buckingham took up the instrument that would provide her professional surname at 13, when her brothers passed on their flat-top Gibson to her. After playing in the Tutmarc Trio in Seattle with her husband and erstwhile guitar tutor Paul Tutmarc, she was flying the flag for sexual equality by the 1950s.
Eventually relocating to Los Angeles with Tutmarc and their young daughter, she signed an exclusive deal as an in-house session guitarist with Fabor Records. The label was run by producer Fabor Robison, instrumental in the early careers of Jim Reeves, Floyd Cramer, and Ferlin Husky. Bonnie went on to play on tracks by such names as Reeves and Dorsey Burnette, and rose to become assistant engineer on sessions, another rare achievement for a woman in those days.
But she hankered after a recording career of her own, and Robison let her cut some 45s on his Radio label. For her second single in her own right, she cut "Dark Moon," written by Ned Miller, one of the singers she had played behind. He found fame himself on Fabor with 1962's "From A Jack To A King."
'Dark Moon,' bright future
"Dark Moon," featuring Bonnie not only singing but playing the attractive Gretsch Country Club feature, was eventually licensed to Dot. Initially a West Coast hit, the song soared after she sang it in June 1957 on The Ed Sullivan Show. It became a major US hit, at No.6 on the pop chart and, briefly, No.14 country.
Soon the artist was touring with such stars as the Everly Brothers, Gene Vincent and his Blue Caps, Jerry Lee Lewis,  and Sam Cooke. She had another Top 20 country hit soon afterwards in "Mister Fire Eyes." She was named "Most Promising New Vocalist" along with Johnny Mathis and Polly Bergen in a Billboard poll. But she resisted offers of work to focus on her studio endeavors, moved back to Seattle and, still only in her mid-30s, began to concentrate some of her attention on business matters.
Guitar and Bob Reisdorff formed Dolphin Records, which they renamed Dolton. It became a vehicle for her own singles but then for the huge success of Washington high school trio the Fleetwoods. They gave Dolton not one but two pop No.1s in 1959, "Come Softly To Me" and "Mr.Blue," adding the further Top 10 hit "Tragedy" in 1961 and 11 US chart entries in total.
From 1960, the Dolton name was also regularly on the charts via the Seattle instrumental rock'n'roll outfit the Ventures. They hit No.2 in the States, and later the Grammy and Rock and Roll Halls of Fame, with the atmospheric "Walk Don't Run," and charted regularly with singles and albums for years to come. A remake of their debut hit followed it into the US Top 10 in 1964.
Bonnie continued to be ahead of her time with the idea of a sadly unreleased concept album in 1963, years before other rock and pop artists adopted the notion of such themed releases. Then she opened yet another door that had been closed to women when she was hired as head of A&R for RCA's country division. She continued her own recording, also touring with Willie Nelson, Johnny Cash, and others.
Bonnie returned to Dot, and to the bestsellers, from 1966, when "I'm Living In Two Worlds" hit the country Top 10. "A Woman In Love" did the same in 1967 and "I Believe In Love" in '68, among many other Top 40 hits. Bonnie was named the Academy of Country Music's Female Vocalist of the Year for 1966.
She later recorded for such labels as Paramount, Columbia and MCA, and achieved her last country chart single as late as 1989. Then, at the age of 66, she had a minor entry during her time on Playback Records with a cover of Bob Seger's "Still The Same." Guitar announced her official retirement in 1996. Four years later, the newly-opened Seattle music museum the Experience Music Project featured her achievements in its Northwest Passage exhibition.
With thanks for additional biographical detail to Peter Blecha.
Listen to uDiscover Music's Country Music In 20 Songs playlist.