Don Wilson, Co-Founder Of Instrumental Giants The Ventures, Dies At 88
The seminal group sold in excess of 100 million albums and had a huge global following.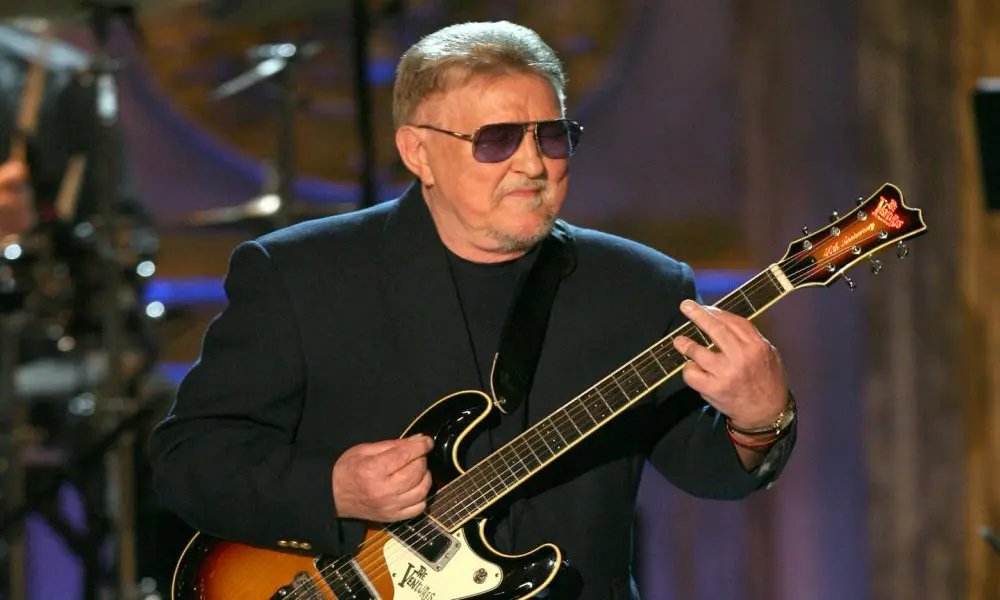 Don Wilson, the co-founder of, and rhythm guitarist with, seminal instrumental pop-rock band and Rock and Roll Hall of Fame inductees the Ventures, died yesterday (22). He was 88, and his family said that he passed away peacefully in Tacoma, Washington.
His son Tim Wilson said in a statement: "Our dad was an amazing rhythm guitar player who touched people all over world with his band, The Ventures. He will have his place in history forever and was much loved and appreciated. He will be missed."
The Ventures were formed in Seattle, Washington in 1958 by lead guitarist Bob Bogle and Wilson, who was born in Tacoma on February 10, 1933. They will always be most closely associated with their 1960 smash "Walk, Don't Run," which reached No.2 on the Billboard Hot 100 in 1960. It was later inducted into both the Grammy and Rock and Roll Halls of Fame.
But that was only one of 14 entries to that chart in an extraordinarily prolific recording and performing career, and their worldwide album sales alone are estimated to be in excess of 100 million, with a particularly huge following in Japan. So pervasive was their version of the tune written and first recorded by jazz guitarist Johnny Smith in 1954 that it returned to the American Top 10 in a new "surfing" version only four years later as "Walk, Don't Run '64."
The group also made the US Top 20 with their 1960 follow-up hit "Perfidia" and also recorded the much-loved hit version of the smash TV series "Hawaii Five-O," which reached No.4 in 1969. Other signature singles included "Ram-Bunk-Shush," "Slaughter On Tenth Avenue," and "Secret Agent Man."
Between 1960's Walk Don't Run and 1972's Joy, The Ventures Play The Classics, they placed an incredible 38 albums on the US chart, frequently at the rate of four or five per year and all featuring Wilson. As a measure of their influence on a generation of instrumental groups and beyond, they were inducted into the Rock and Roll Hall of Fame in 2008 by John Fogerty.
Wilson continued to tour with later line-ups of the Ventures before retiring from the road in 2015. "We never set out to be a surf band," he told People in 2020, when he produced the documentary The Ventures: Stars on Guitars with his family. "Honestly, I love playing surf music — it's very fun and it makes you feel good.
"But we never really considered ourselves a surf band," he went on. "It was just all these things coming together – the surf culture, the electric guitar, Americana — when we were coming up in the early 1960s. Kind of a happy accident, I guess you could say. We play all kinds of music, though, including our 'Venturizing' of everything from classical to disco."