'(Can't Live Without Your) Love & Affection': Nelson's Smash Hit
Despite a set of false starts, the song became the group's biggest hit.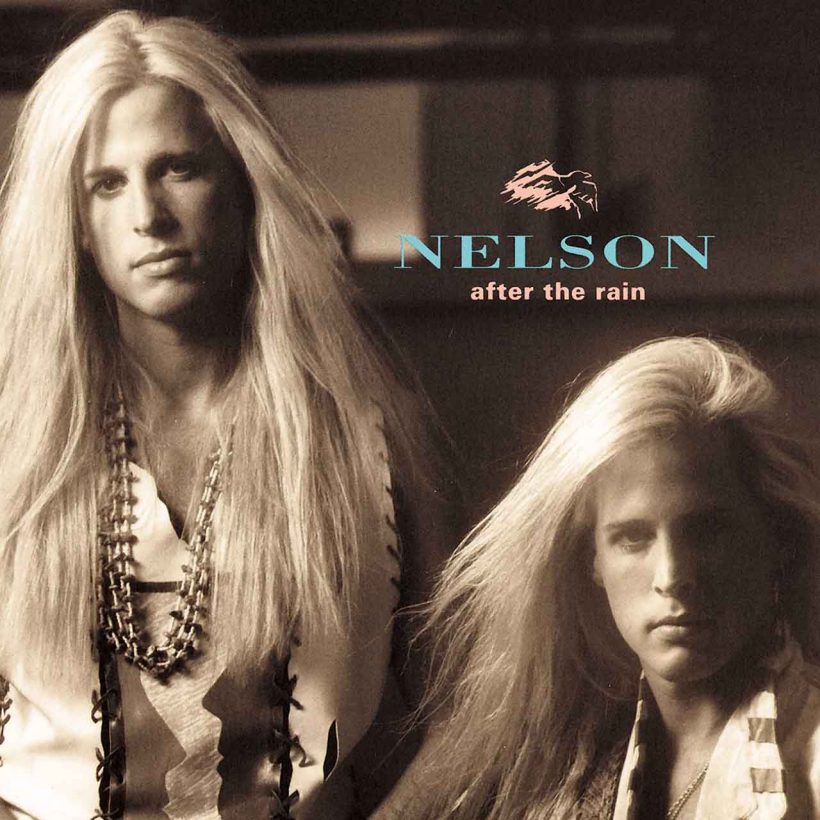 From the start, Nelson was almost too good to be true. A band fronted by twin brothers, both great looking, and with killer voices? A sound that mixed classic California harmonies with a touch of pre-grunge and Sunset Strip hard rock? And they had a genuine rock & roll legend for a dad? The group had all the ingredients for a great band… except for a classic song. Until "(Can't Live Without Your) Love & Affection" came along, that is.
It would take a while to get to that point, though. Prior to signing with Geffen in 1990, the brothers spent a few years doing the clubs in Los Angeles, first as Strange Agents and then The Nelsons. But they weren't playing the songs that would make them stars. "Gunnar and I did that entire run of clubs, and we realized that we needed to have better songs," Matthew said recently. "We asked around a lot, if anyone had songs for us, and either they didn't or they were holding them back. So we hit the stark reality that we had to come up with them ourselves." One of their mentors was John Boylan, the veteran producer who worked with their father, Rick Nelson, on his Stone Canyon Band albums. "He sat us down one day and said, 'Boys, you've been playing out a lot. You look good, you have this great gear. But without a hit, you're just another band'."
Nelson's "(Can't Live Without Your) Love & Affection" has just been released as part of Greatest Hits (And Near Misses). Listen to it now.
That began a long process of cruising music publishers and managers for likely collaborators. The search ultimately led to the late Marc Tanner, who'd made a couple of obscure albums for Elektra. "For some reason, we just clicked, and immediately started writing songs together." It was Tanner who suggested the brothers harmonize, something they hadn't done before. (Previously, Matthew had sung most of the leads.) "Gunnar sang and I started doing high harmonies, like we were the Eagles and I was Timothy B. Schmit. All of a sudden there was a sound. If you were flashing through a radio dial, you'd know it in five seconds. We had that kind of a moment."
Writing '(Can't Live Without Your) Love & Affection'
"Love & Affection" was one of many songs that poured out in this stretch. On a bad day after they'd moved back into their mom's apartment for lack of funds, the temperature was high and their dog had gas. To kill the boredom, Matthew started messing with a Roger McGuinn-style 12-string lick, Tanner came in with the "Here she comes…" line, and the magic happened. "If you look at all the influences – the arena rock that we loved, the country-isms of the vocals, the Byrds, the Hollies, and all that California thing. It all came spilling out in one song. We didn't even know what to call it, so the title had that big parenthesis."
Nelson - (Can't Live Without Your) Love And Affection (Official Music Video)
What happened next sounds like something out of a rock & roll movie. They jumped right into the car and went to see John Kalodner, the Geffen A&R honcho who'd kept them on a low-budget development deal and been iffy on their demos. He was busy and they didn't have an appointment, but the Nelson brothers refused to go home until he let them in. He finally said "Okay guys, what do you have for me?" They played "Love & Affection." And then…dead silence.
"We went through the whole song, he just sat there and we thought, 'Shit, we really screwed up.' Then he opened his eyes and said, 'That's a smash. I've been waiting for you guys to do that for three friggin' years.' And he picked up the phone, called business affairs right in front of us and said, 'The Nelson deal's a go, just do it.' And that's how we signed to Geffen. I'm leaving out a dozen false starts with different guys who were going to make us stars. But it really came down to that one day when John Boylan told us to write a hit song."
The recording
Getting the song just right in the recording studio, however, wasn't easy. "Just the opposite. We went in the studio with a set of producers who crapped the bed and got nothing after $90,000 was spent. I'm not going to say who they were, but they had a name." With Geffen about to pull the plug, they installed Tanner and David Thoener as producers (the latter an engineer for AC/DC and Aerosmith) and did the album in a hurry – two days for tracking, two weeks for overdubs. Finally they had a solid debut album, After The Rain, ready to go – save for "Love & Affection."
"It was the best song we'd ever written, and it was a turd. It just didn't translate." Fixing that required yet another set of ears – namely engineer David Holman who oversaw a radical remix. The brothers replaced the original rhythm track – Gunnar on drums, Matthew on bass – and had another go at the vocals. "We basically re-tracked half of it. But when it was done, that was the magic that everybody heard. It was the song that started everything and became everything, but it was the one that nearly wound up on the cutting room floor. It was our ode to never giving up. And that's been the whole thing about us, that we just don't quit."
The Cindy Crawford rumor
One legend about "Love & Affection" needs to be corrected: It wasn't really about a crush on supermodel Cindy Crawford – at least, not entirely. "I thought she was a beautiful lady, and I was looking at a magazine at the time I wrote that song. But it was really an amalgam of every beautiful woman that didn't care about looking my way, and a lot of people can identify with that one." And yes, they did meet Crawford, at a charity softball game two years later. No, she and Matthew never dated, but they did maintain a friendship for a few years. "I remember sitting next to her, she was being pretty nice to me. And I remember Gunnar being a schmuck, sitting right down next to her and saying 'Hey, this dude wrote a Number One song about you!' She looked back at him and said, 'What do you want me to do, bleed for him?' And I thought, 'This girl is OK, she can hang.' We stayed in touch for a few years after that. She was cool, I was cool, but there was really no spark there."
The Nelson look
When the Nelson brothers finally became stars, they made a point of looking the part. "We had spent a lot of time in Europe, and in England the presentation is just as important as the music. We learned that and took it back with us. Where everybody was doing black and white warehouse videos dressed in black leather, that clearly wasn't us, and we wanted to be a counter-statement to that. So we designed our own clothes. It looked like a technicolor fever dream, and we took a lot of crap for that. But our whole thing was, 'Love us or hate us, you're going to know who we are.'"
What happened after '(Can't Live Without Your) Love & Affection'
After the Rain spun off three more hit singles, including a second Top Ten hit with the title track. But tougher times were around the corner: Geffen freaked out over the follow-up album – Imaginator a darker concept album about the influence of the media – and the brothers instead delivered the more commercial Because They Can. Geffen was deep into Nirvana by then, and Nelson left the label soon afterward. "We were really the bookend of an era that they were ready to flush." But they lived to fight another day, forming their own Stone Canyon label (named after their dad's seminal country-rock band) for which they still record.
After The Rain (Remastered 2017)
"People didn't realize that we were never in this to make two albums, take the money and run," Matthew says. "I remember we had a manager look us in the eye and say, 'You know, you really don't have to do this.' And I said, 'But we want to do this.' That's how it is for Gunnar and me. This was never a hobby, and there never was a plan B."
Listen to Nelson's "(Can't Live Without Your) Love & Affection" now.