'Close To You': The Carpenters Make First US Conquest
In July 1970, the seven-year-old Burt Bacharach & Hal David song 'Close To You' gave the siblings their first US No.1.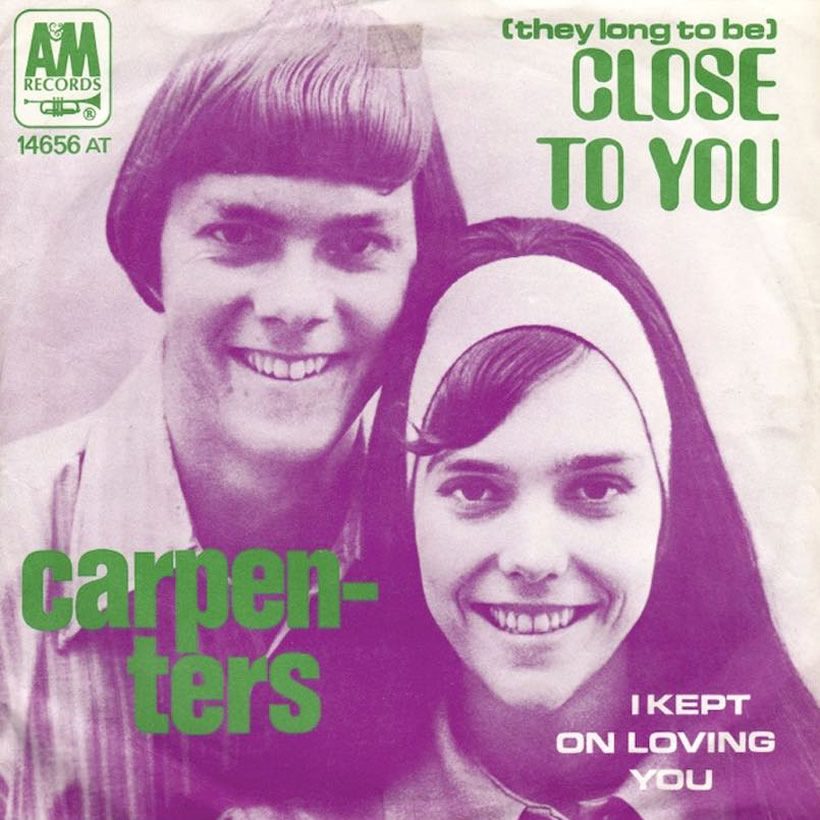 She was just 20. He was 23. The song was seven years old, and their previous single had only reached No.54 in America. But on July 25, 1970, everyone's favorite new pop duo were the Carpenters, as their version of Burt Bacharach & Hal David's "(They Long To Be) Close To You" climbed to No.1 on the Billboard Hot 100.
The chequered history of the song included an unlikely first recording as a 1963 single by actor Richard Chamberlain, from which it was the B-side, "Blue Guitar," that became the hit. The following year, Bacharach arranged the version by the singer rapidly emerging as Burt and Hal's favourite interpreter of their material, Dionne Warwick. British singer and actress Janie Marden released her reading of the song as a UK single on Decca in 1965.
[They Long To Be] Close To You
Warwick's recording was an album track and a b-side; Bacharach's own version came out in 1968, after Dusty Springfield included her rendition on the album Where Am I Going? late the year before. But when Karen and Richard Carpenter released their interpretation in May 1970, the field was clear for their breakthrough hit.
'Have you heard this song?'
As Richard Carpenter told the New Musical Express soon after the song became one of the duo's signature hits: "One day we were talking with Herb Alpert and he said, 'Have you heard this song 'Close To You'?' He gave me a lead sheet on it and said, 'Why don't you see what you can do with it' So we did!"
Listen to the best of the Carpenters on Apple Music and Spotify. 
The sibling duo had only made mid-chart with their first single, a bold remake of The Beatles' "Ticket To Ride," a few months before, but "Close To You" was a different story. Debuting on the June 20 chart, it hit the top in just six weeks, climbing 56-37-14-7-3-1. The Carpenters' story had only just begun.
"Close To You" is on the album of the same name, which can be bought here.
Format:
UK English