How DJ International Took Chicago House Around The World
The history of pioneering Chicago house label DJ International is the history of dance music, taking house music around the world in the 80s and 90s.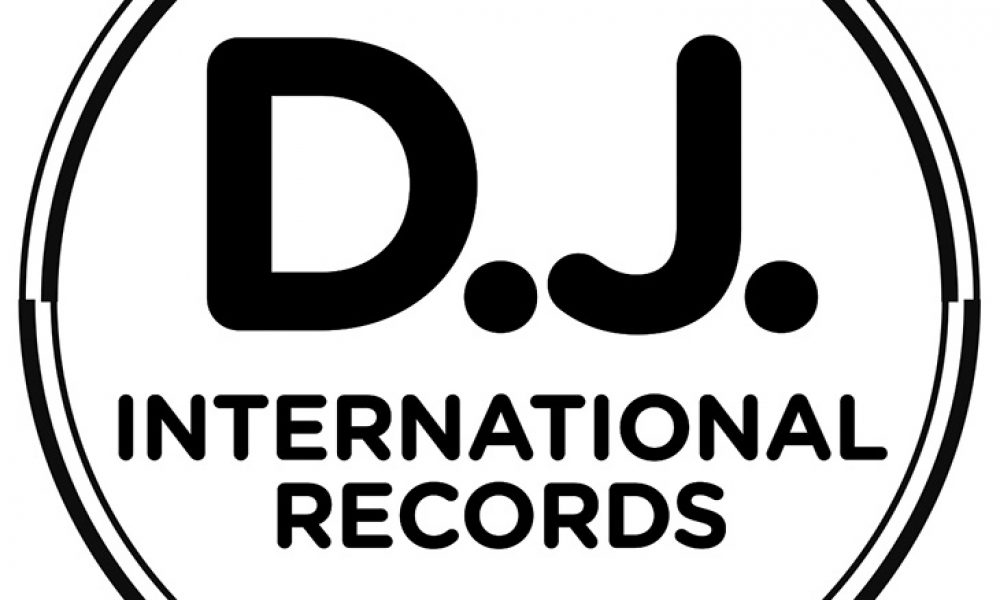 It's late in Chicago's darkened Warehouse club, in the early 80s, and Frankie Knuckles is revolutionising music. Having been re-editing tracks on tape for the dancefloor for years, the incessant beats and loops are taking over. They're revitalising the thinning supply of disco records loved by the club-goers, by way of the mechanical rhythms and repetitive synth patterns favoured by European imports of the time. Knuckles is inadvertently creating a whole new genre, christened "house music" by the locals, and soon picked up by the genre's essential early labels, Trax and DJ International. It will be the central thread and inspiration for dance music for evermore.
Making his mark as a producer by re-working the first house tapes (by maverick Prince-influenced vocalist Jamie Principle), Knuckles went on to work with both Trax and Rocky Jones' DJ International, with the latter releasing the finished Principle pieces in 1987. These included the jaw-dropping, still abrasive 'Baby Wants To Ride' and the all-time classic 'Your Love', which went on to underpin The Source's international smash 'You Got The Love'. Knuckles also pumped out more explicitly disco-influenced numbers along the way, such as the Teddy Pendergrass cover 'You Can't Hide' (with Chip E and Joe Smooth), and the classy 'Only The Strong Survive'.
Now, three decades on, DJ International is in the process of having its back-catalogue digitally reissued, and it's a monster. Founded in 1985, when only a handful of house records had yet been issued on vinyl, the label was straight out of the gate with a host of timeless classics.
Listen to the best of DJ International on Spotify.
Knuckles wasn't the only gargantuan figure in the city's clubs. The Muzic Box's Ron Hardy was favouring even tougher rhythms alongside the disco grooves. In 1986, this culminated in him remixing The It's sleek, technoid 'Donnie' for DJ International, produced by the now-legendary deep house pioneer Larry Heard (alongside Chip E, Harry Dennis and Robert Owens). Chip E's 'Time To Jack' had been a recent smash at the club (and Manchester's Haçienda), eulogising the jacking dance craze, and epitomising a style of house which has returned to prominence in recent years. His other hits included 1985's nattering 'Like This', the Chicago radio breakthrough 'If You Only Knew' (featuring Jack N House), and 'Godfather Of House' (with House People). Heard and Owens also formed Fingers, Inc, for the beautiful, verdant 'Mystery Of Love' (an early house hit at New York's trend-setting Loft and Paradise Garage) and the yearning 'A Path'.
Chicago's airwaves were being held down by the Hot Mix 5, whose Farley Jack Master Funk had a smash for DJ International with 1986's 'Love Can't Turn Around'. The track was based on Isaac Hayes' 'I Can't Turn Around', was co-produced by Jesse Saunders (the first person to release a house record), and featured Darryl Pandy.
House music's assault on the UK charts started here. Steve "Silk" Hurley had also recently re-recorded the Hayes tune, but got his own back on Farley. He followed up 1985's 'Music Is The Key' (the label's first release, with Hurley listed as JM Silk, alongside Keith Nunnally) with 'Jack Your Body', riding a bassline from First Choice's disco classic 'Let No Man Put Asunder'. It earned a surprise 1987 UK No.1, and even got played on India's proto-goa trance scene. Farley hit back with the atmospheric 'It's U', and Fingers, Inc, and Pandy (with Joe Smooth) both provided further takes on the First Choice classic, with 'All Over' and 'Work Your Body', respectively.
Frankie Knuckles at Power House club, 1986 opening night
The superlative writer and producer Marshall Jefferson also hit for DJ International with 1986's piano classic 'Move Your Body' (a favourite at London's Shoom club), and had a hand in Sterling Void's optimistic 'It's Alright', which went on to be covered by Pet Shop Boys. Similar success was found with Joe Smooth's 1987 Balearic hymn 'Promised Land', which featured vocalist Anthony Thomas, and was later covered by The Style Council. Smooth also produced the glistening House Family piano raver 'The King Of House' (with label stalwart Tyree Cooper and others) in the same year.
Other releases on DJ International in that period included ESP's smooth, current-sounding 'It's You', Dymond's 'Wild About Your Love' and Liz Torres' 'What You Make Me Feel' (with the Hot Mix 5's Kenny "Jammin" Jason). Jason went on to produce 'Can U Dance' with Fast Eddie, one of DJ International's most consistent acts. Eddie's 'The Whop' (with Tyree) is another record that, 30 years later, sounds very much current again, and yet another of the Hot Mixers, Julian Jumpin' Perez, also dropped the brilliant, influential piano banger 'Stand By Me' for the label.
While Trax had more of the wild acid records that became the recognisable sound of house music in the late 80s, DJ International was no slacker with warped basslines. Adonis kicked things off in 1987 with 'The Poke', and Tyree produced the lashing 'Acid Over' in the same year (which was a massive hit at London's Spectrum), before teaming up with Mike Dunn for 1988's vastly underrated sweatbox tune 'Face The Nation'. Fast Eddie matched that with the powerful, spine-tingling 'Acid Thunder', as well as the epic, more nuanced 'My Melody'. KA Posse (aka the mysterious K-Alexi) also pitched in with 1989's dark, swirling 'Dog Dance'.
Chicago Hip House Documentary 1989
DJ International excelled at hip-house too, which was wildly successful in the late 80s. Fast Eddie offered up the epochal 'Hip House' and the kinetic 'Yo Yo Get Funky' in 1988, the vibesy 'Git On Up' (with female rapper Sundance) the following year, and even the Belgian rave-reminiscent 'Bangin' Da Box' in 1992. Tyree had the pumping, scratched-up 'Turn Up The Bass' (with Kool Rock Steady) and the Fast Eddie answer record 'Hardcore Hip House' (both 1988). Kool Rock Steady also worked with Julian Perez on the jittering 'Ain't We Funky Now' and the New York-baiting 'You Ain't Nobody', and collaborated with Tyree again on 1989's 'Let's Get Hyped'. Perez built 'Let's Work' with Craig Loftis and Brother D in the same year. Many others followed, including JMD's effective 'Get Up And Dance', but hip-house dated quickly. The raps became sample staples though, and the subgenre has begun to be appreciated again recently, with the revival of interest in house music's origins.
Away from hip-house, DJ International offered up Jerry McAllister's slept-on progressive cool breeze 'Breathless' and the work of Craig Loftis, who was also minded towards deeper material on the whole, having collaborated with Jamie Principle as far back as 1985. The 1990 single 'I'll Be There For You' is among his highlights.
In the early 90s, though, classic sides from the label were thinning out. Exceptions included Fast Eddie's rare, spacey 'Move Something' and Mike Dunn's garage-flavoured 'Jass Yo Azz Off' (as The Jass Man). By the mid-90s, Chicago had moved onto new waves of producers: Mike Dunn led those clamouring to answer Cajmere's gritty 1992 smash 'Percolator' (released on his own label, Cajual) with 'The Pressure Cooker' (issued on DJ International's Underground off-shoot). The city became enthralled with the sped-up juke of the revitalised Dance Mania imprint, and one of DJ International's last shots was Tyree's 1995 juke release 'Da Butt'.
Their golden period was over, but the history of DJ International is the history of house music, the very DNA of modern dance music.
Looking for more? Discover the history of dance music.
Format:
UK English