'Don't Worry, Be Happy': It's The Simple Pleasures For Bobby McFerrin
'Don't Worry, Be Happy' made Bobby McFerrin a household name, while his 'Simple Pleasures' album was a high-water mark for vocal jazz.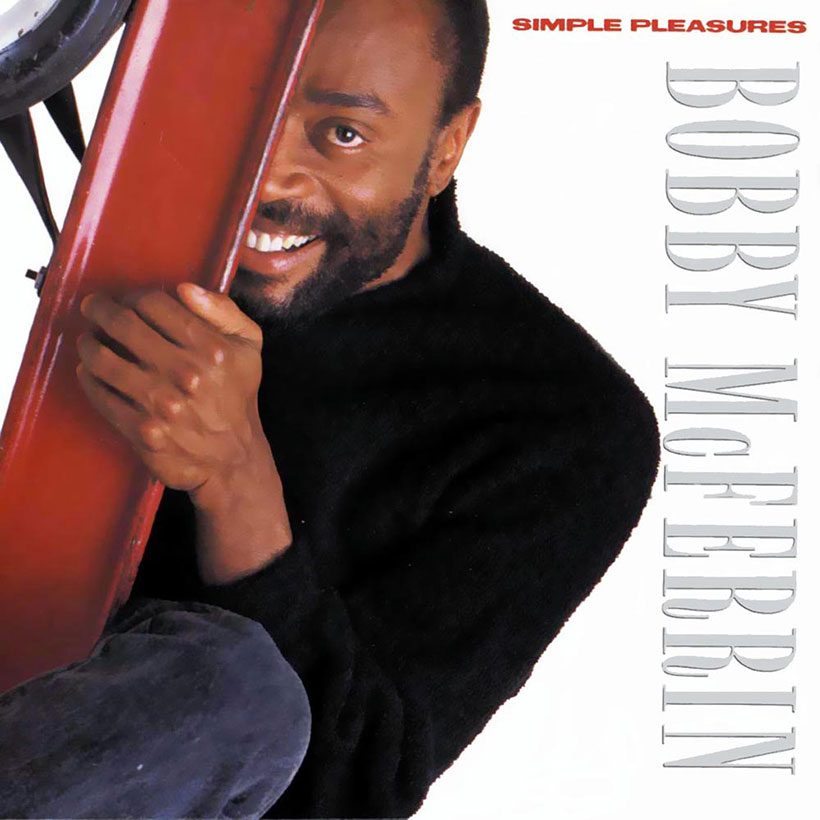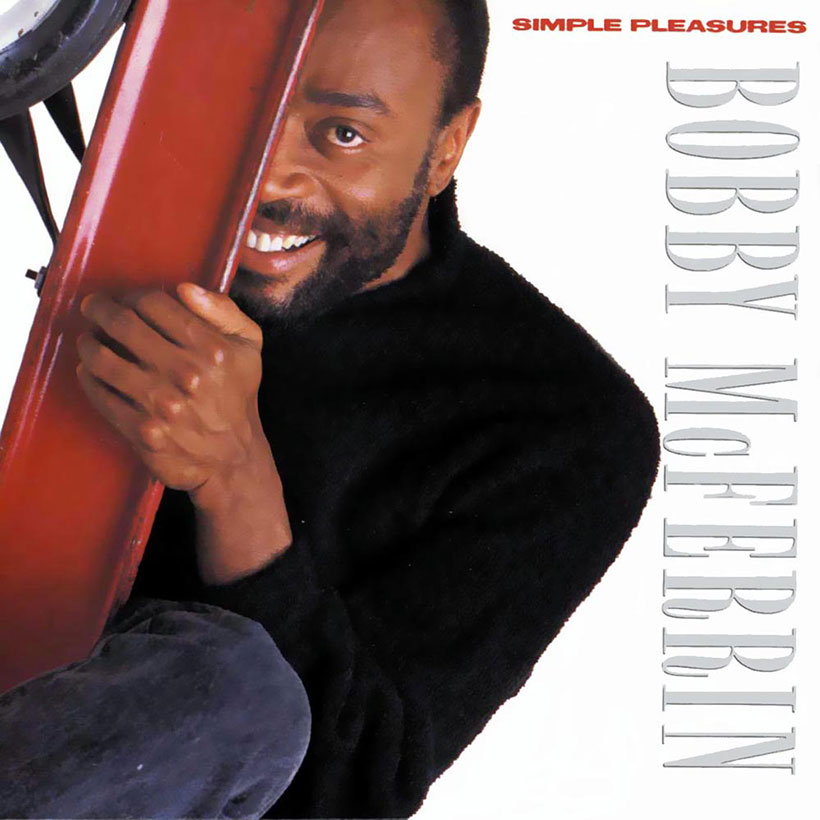 Sometimes, a record comes along from out of the blue that chimes with the general public so deeply that it transcends demographic boundaries and becomes part of humanity's collective cultural fabric. Such a record was Bobby McFerrin's "Don't Worry, Be Happy," released as a single in September 1988, which transformed an obscure New York jazz singer into an international sensation.
Listen to Simple Pleasures right now.
Though McFerrin's name eventually became synonymous with unaccompanied a cappella singing, his self-titled debut album, released by Blue Note, in 1982, when McFerrin was 32, was a more orthodox jazz record with instrumental backing. But that all changed with his next album, 1984's The Voice, which was not only his first LP featuring strictly a cappella vocals, but was also unprecedented in the jazz world. Commercial success proved elusive for McFerrin until 1987, however, when the live album Spontaneous Inventions, featuring, "Thinkin' About Your Body," dented the lower reaches of the US album charts and took the singer's dazzling vocal dexterity to a much wider audience.
A feel-good anthem
But it was Simple Pleasures, released on August 22, 1988, that really thrust the vocalist, whose parents were both singers, into the spotlight. The success of its lead-off cut and first single, "Don't Worry, Be Happy," was accelerated thanks to its use in the hit Tom Cruise movie Cocktail. With its carefree attitude and jaunty, tropical groove – created by McFerrin beating out a rhythm on his chest while vocalizing – "Don't Worry, Be Happy" quickly became adopted as a feel-good anthem. It reached No.1 in the US and was hugely popular around the globe, topping the singles charts in Australia, Austria, Canada, Germany and Iceland (in the UK, it stalled at No.2). The song also triumphed at the Grammy awards, picking up three gongs in the categories Song Of The Year, Record Of The Year, Best Jazz Vocal Performance, Male and Best Pop Performance, Male.
Bobby McFerrin - Don't Worry Be Happy (Official Music Video)
Despite the overwhelming success of "Don't Worry, Be Happy," Simple Pleasures – which came out via EMI's Manhattan imprint – was more than a one-track album.
The self-penned "All I Want" is more urgent, highlighting how McFerrin carefully orchestrates his vocal parts and yet manages to keep the spontaneity of improvisation. His version of The Beatles' "Drive My Car" is also ingenious, especially in the way McFerrin creates a polyphonic tapestry of sound with his overdubbed vocals, capturing the spirit of Lennon and McCartney's original while doing something new with it.
Brimming with soulful exuberance
The album's title track is an original tune whose cheerfulness echoes the vibe of "Don't Worry, Be Happy," while his take on US band The Young Rascals' 1966 hit "Good Lovin'," with its gospel handclap beat and doo-wop styling, brims with a soulful exuberance.
There are two more originals on the album, the funkified, almost Prince-like "Come To Me," with its close harmonies, and "Drive" – a self-penned companion piece to "Drive My Car" – which is propelled by a fluid vocal bassline and is characterized by different textures, timbres, and percussive vocal effects.
There's also an entrancing cover of rockabilly singer Dale Hawkins' 1957 hit, "Suzie Q," alongside McFerrin's takes on two late 60s psychedelic rock tunes: Buddy Miles' "Them Changes" and Cream's "Sunshine Of Your Love," the latter finding McFerrin processing his voice electronically to mimic a guitar solo.
In the US, McFerrin proved to be a one-hit-wonder, but in the UK, he scored a second hit single with "Thinkin' About Your Body," whose success was aided by its use in a Cadbury's chocolate ad.
A one-man orchestra
Propelled by the success of "Don't Worry, Be Happy," Simple Pleasures rose to No.5 in the US album charts. Though Bobby McFerrin, a veritable one-man vocal orchestra, never hit such heady commercial heights again, he continued to grow as an artist with a succession of innovative releases over the ensuing decades.
But Simple Pleasures is where Bobby McFerrin's name registered for the first time in the mainstream. It remains a high-water mark in both his career and the history of vocal jazz.