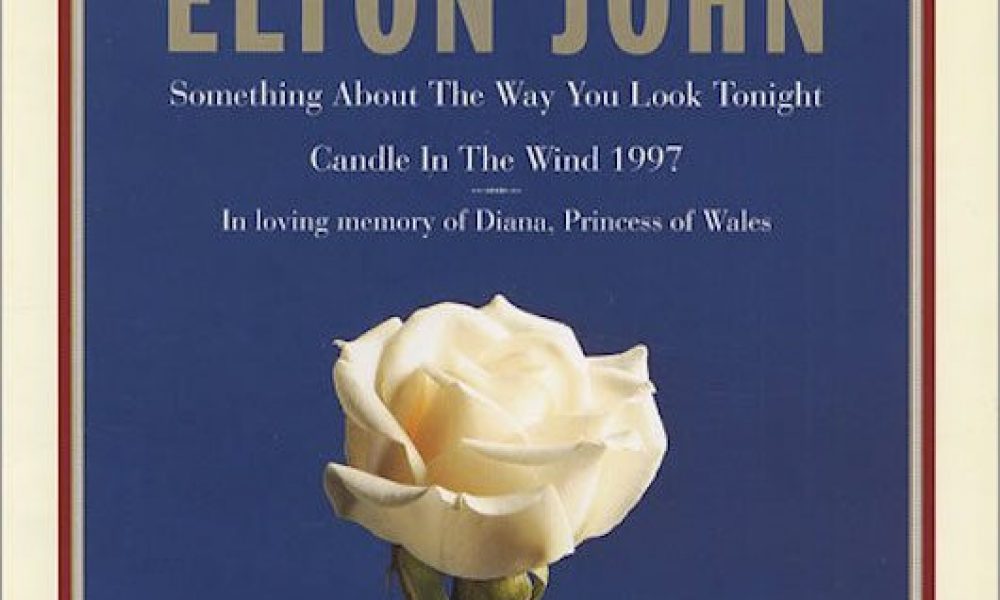 It's exactly 17 years since Elton John's record-breaking tribute recording to Princess Diana started its incredible run at No. 1 in America. The Billboard Hot 100 for October 11, 1997, showed 'Candle In The Wind 1997,' backed with 'Something About The Way You Look Tonight,' replacing Boyz II Men's '4 Seasons Of Loneliness' at No. 1. It would stay at the summit for the rest of the year, in a 14-week run only ended in mid-January 1998 by Savage Garden's 'Truly Madly Deeply.'
Elton's 64th US singles chart entry in 27 years became the biggest-selling single of all time, with worldwide sales estimated at more than 33 million copies. Produced by George Martin, it became the first and only diamond-certified single in America, awarded for ten million shipments. It's now 11-times platinum in the US and 19 times in Canada.
The 1973 original of Elton and Bernie Taupin's composition from the 'Goodbye Yellow Brick Road' was, surprisingly in retrospect, not a single in America, where 'Bennie & the Jets' was released from the album instead. That decision was then entirely validated as the track became Elton's second US No. 1. The 'Candle In The Wind' title didn't show on the Hot 100 until 1986, when the live version of the song, recorded live in Australia with the Melbourne Symphony Orchestra, went to No. 6 in the US (and No. 5 in the UK).
The tide of global grief that followed the untimely death in 1997 of Diana Princess of Wales made the later recording, with newly adapted lyrics, a unique release that captured the imagination of a worldwide audience. But Elton has performed it live only once, at Diana's funeral in Westminster Abbey on September 6 that year. Two weeks later, the single sold 1.5 million copies in the UK alone in its first week on release. We'll surely never see a chart phenomenon like it again.
Format:
UK English