Fats Domino Asks 'How Long' In Early Crescent City Recording Session
The song was cut at his regular New Orleans recording location J&M Studio, owned by the great Cosimo Mattasa.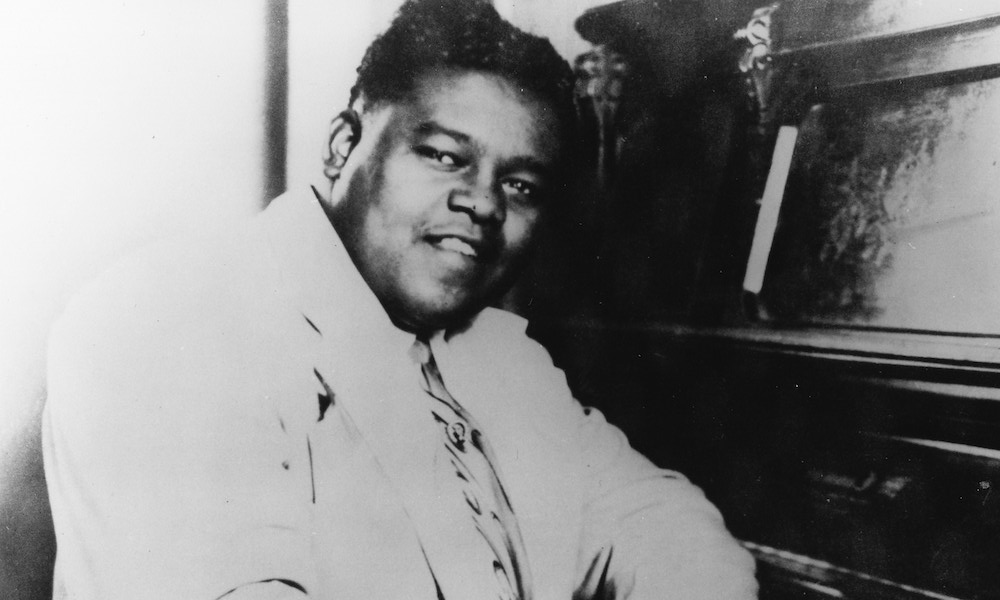 Every few months, once he had made the grade as an R&B hitmaker, Antoine "Fats" Domino would pitch up at J&M Studio, at 838 North Rampart Street in his beloved home town of New Orleans. This was the facility run by engineer, studio owner and industry giant Cosimo Matassa, and it truly became a crucible of the fledgling phenomenon of rock'n'roll.
Almost all of Fats' biggest hits for the Hollywood-based label Imperial were recorded there, as well as Little Richard's for Specialty and seminal sides by Clarence "Frogman" Henry, Lloyd Price, and Guitar Slim. In November 1951, with two hits under his substantial belt in "The Fat Man" and "Every Night About This Time" – and a third on the way with "Rockin' Chair" – Domino made his fourth and final visit of the year to J&M.
Fats Domino - How Long(master) - January 1952
Accompanying him on the session were guitarist Harrison Verrett, bassist Billy Diamond, Cornelius Coleman on drums, and saxophonists Wendell Duconge and Robert "Buddy" Hagans. This was the track date that would yield Fats' first R&B No.1, "Goin' Home," which became by far his biggest hit so far with a 20-week chart run and, like "The Fat Man," gold certification.
The four sides recorded that day also included one of several Domino singles with just a single chart week to its name, "How Long." It was advertised as one of the "Red Hot Imperial R&B Records" of the day along with Smiley Lewis' "Gumbo Blues," and Lil' Son Jackson's "Rockin' and Rollin' #2". Fats' release entered the National Best Sellers on Billboard's Top Rhythm & Blues Records page at No.9 in the December 13, 1952 issue, its only week on the list.
The two-minute "How Long," written by Fats with Al Young and produced by the ever-present Dave Bartholomew, was a distinctly bluesy number, more raw in style than many Domino singles. It was backed by the instrumental "Dreaming," which was highlighted by sax and piano and wasn't recorded until two sessions hence, in September 1952.
Buy or stream "How Long" on The Complete Imperial Singles.