Genesis In Pictures: 1970-1975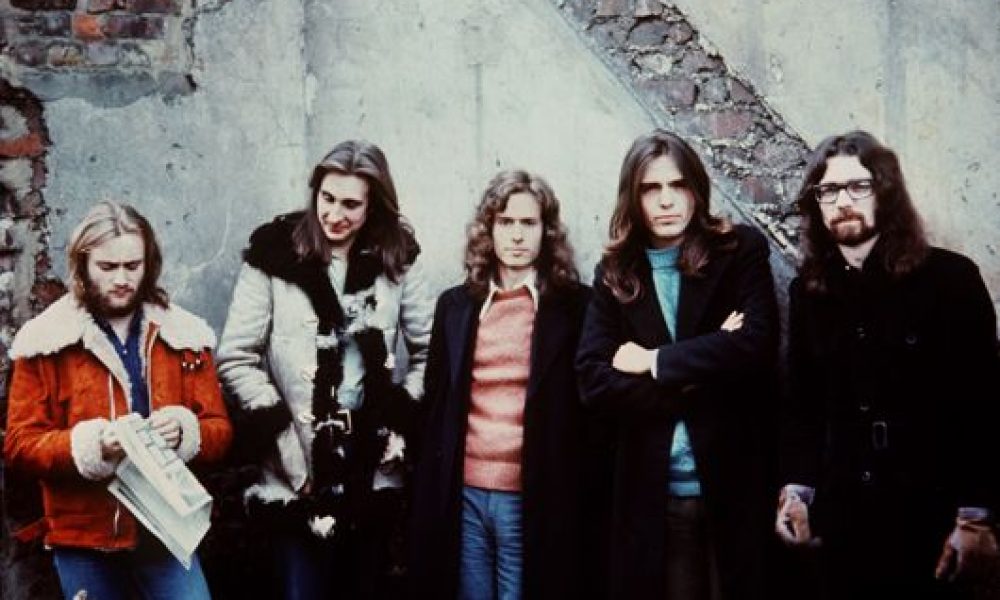 In the early 70s, Genesis blossomed from explorers working at the further reaches of art-rock, into progressive innovators with an all-encompassing command of both sound and vision. A string of albums, from 1970's Trespass to 1974's The Lamb Lies Down On Broadway, traced their development in the studio, but the group also underwent multiple revolutions in appearance during this period, from the more bucolic-looking outfit that recorded their earliest outings, to the dazzlingly theatrical group that took to the stage during their 1974-75 live shows.
Having been generously granted access to the Genesis archive, uDiscover traces this key stage in the band's career through a series of stunning, seldom-seen photographs…
After an early line-up featuring founding members Tony Banks (keyboards, piano, organs and vocals), Peter Gabriel (vocals and flute), Anthony Phillips (guitars and vocals) and Mike Rutherford (guitars and vocals), along with second drummer, John Silver, released From Genesis To Revelation in 1969, the group took a hiatus, during which time most of the band members caught up on their university education. 
Reconvening in spring 1970, with John Mayhew replacing Silver, they set about recording Trespass, their first album for their new label, Charisma. After helping found the band back in 1967, Anthony Phillips made his last appearance with the group during a gig at Sussex Hall, Haywards Heath, on 18 July 1970, just three months before Trespass' release.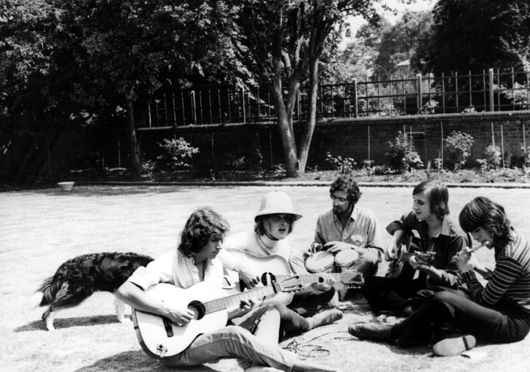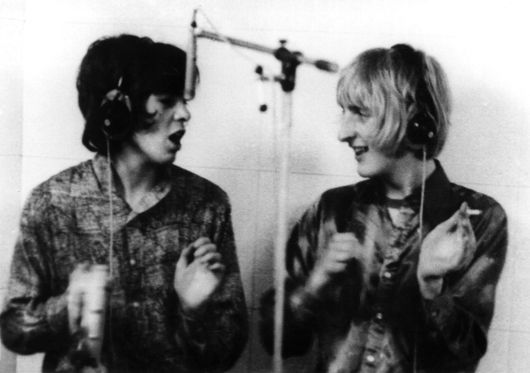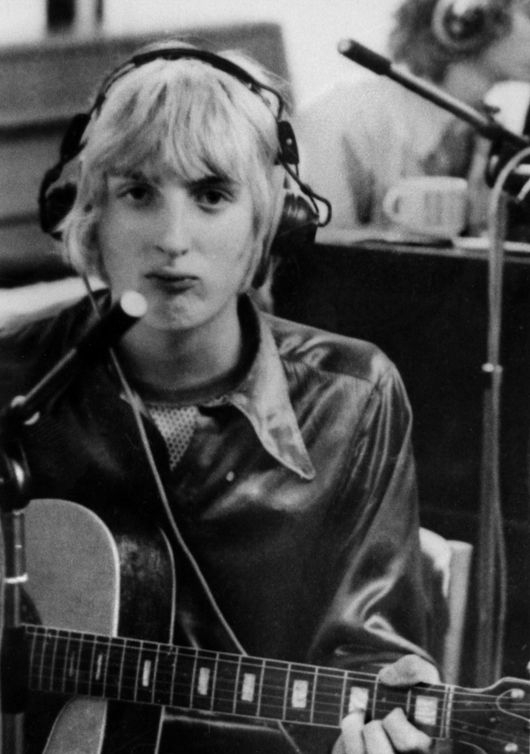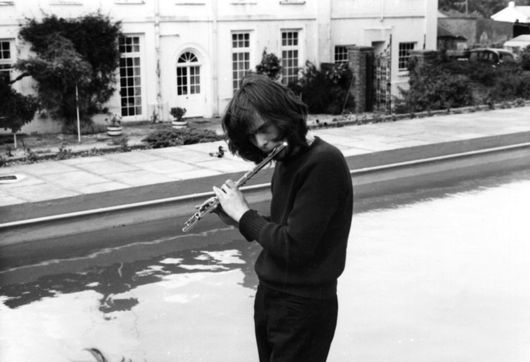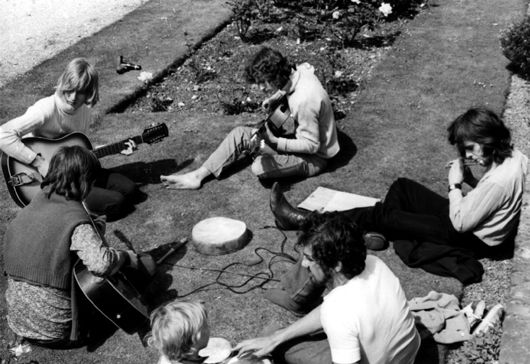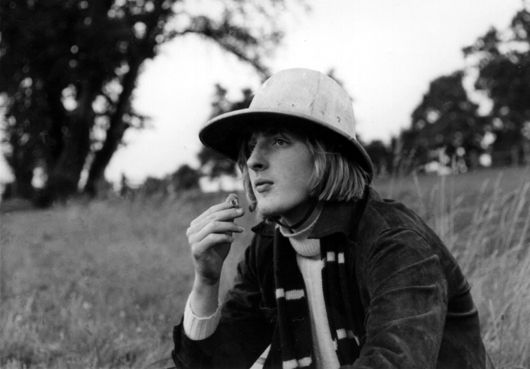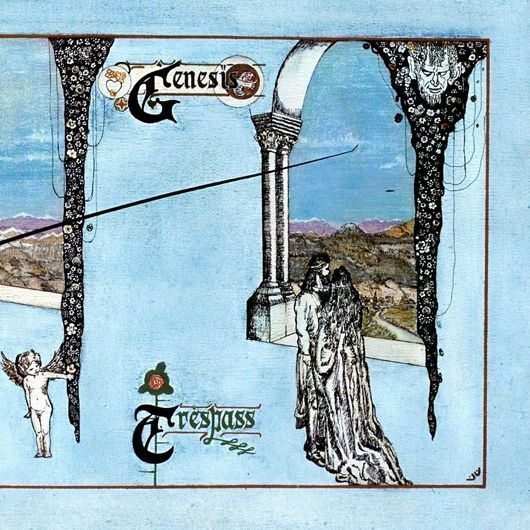 Genesis continued but, before touring their new album, found themselves looking once more for a drummer – and also a new guitarist. After seeing their advert in Melody Maker, Phil Collins travelled to Peter Gabriel's parents' house to audition for the role of drummer, snagging the gig by virtue of his playing and singing skills, and having a personality that fitted the band. 
A brief stint as a four-piece followed, before the group found an advert that prospective guitarist Steve Hackett had himself placed in Melody Maker, seeking a band that was "determined to drive beyond existing stagnant music forms". Duly hired, Hackett joined the new-look Genesis on the road in early 1971, before the group settled in to record their third LP, Nursery Cryme, in August.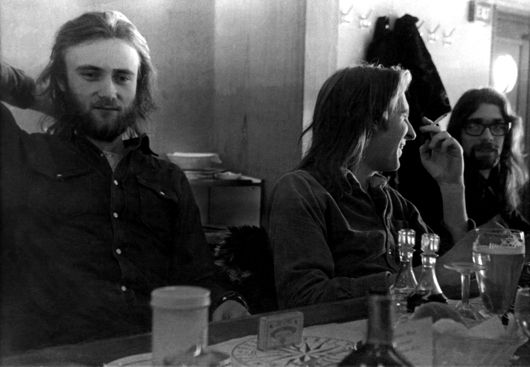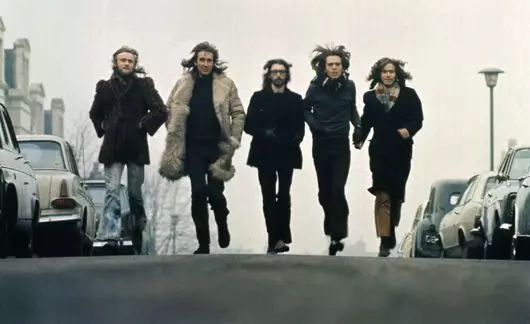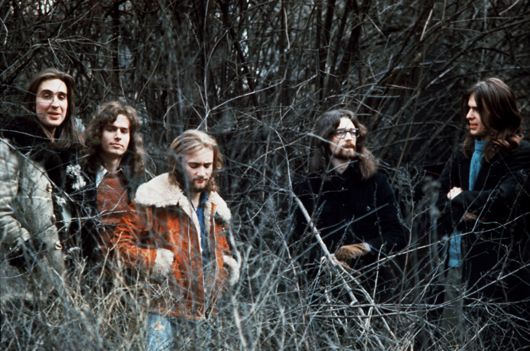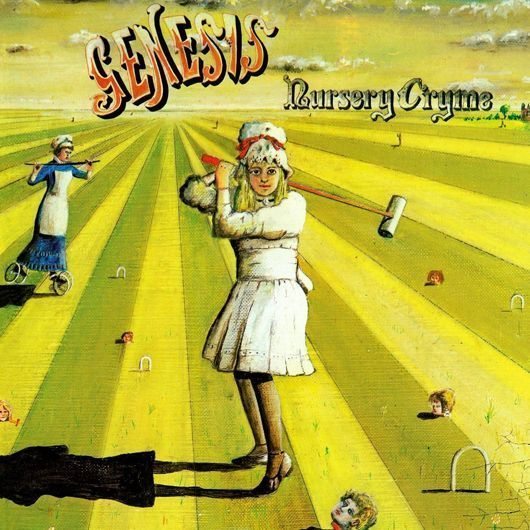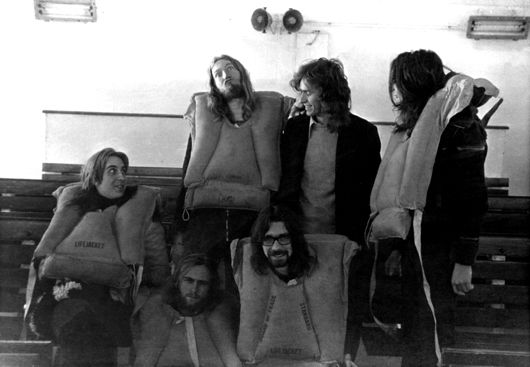 Recorded in 1972, almost exactly a year after the Nursery Cryme sessions, Foxtrot saw the group take a huge leap forward – both sonically and visually. Having already performed in Europe, Genesis booked dates in the US for the first time, and worked up a suitably ambitious live show – a key development of which was Peter Gabriel's adopting of stage costumes. 
A surprise to the rest of the band, Gabriel donned his wife's red dress and a fox mask during their performance of Nursery Cryme's 'The Musical Box' at Dublin's National Stadium, on 28 September 1972. Further costumes were unveiled as the tour progressed (among them an "old man" costume that came into its own during performances of 'The Musical Box'), while songs from Foxtrot were marked out by some of Gabriel's most defining on-stage characters, including Batwing (a cape accessorised with wings, adorned during Foxtrot opener 'Watcher Of The Skies') and a large flower-headed guise, visualising the reference to Narcissus in Foxtrot's epic closer, 'Supper's Ready'.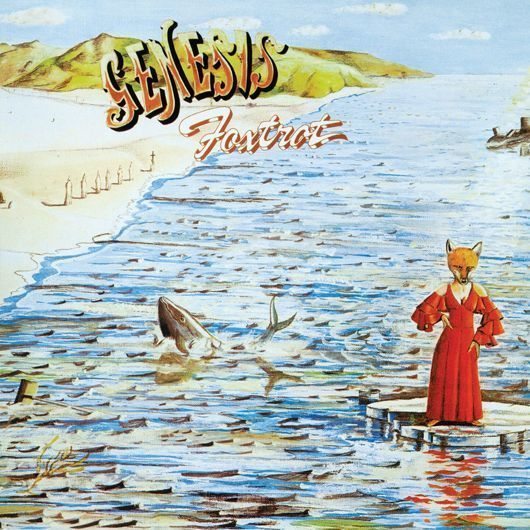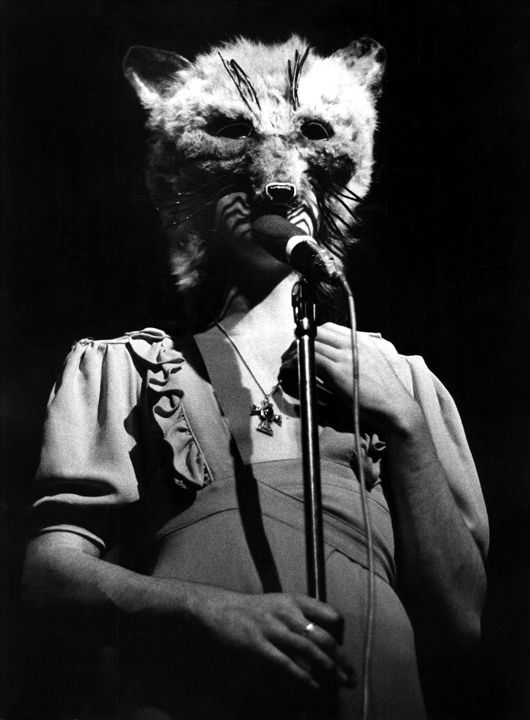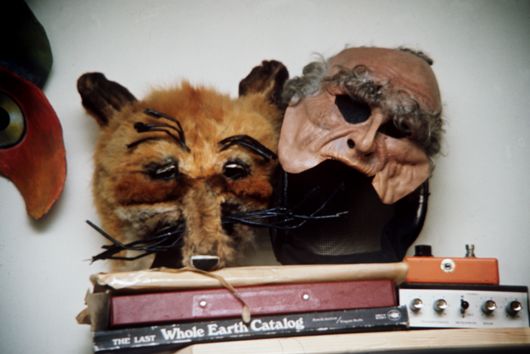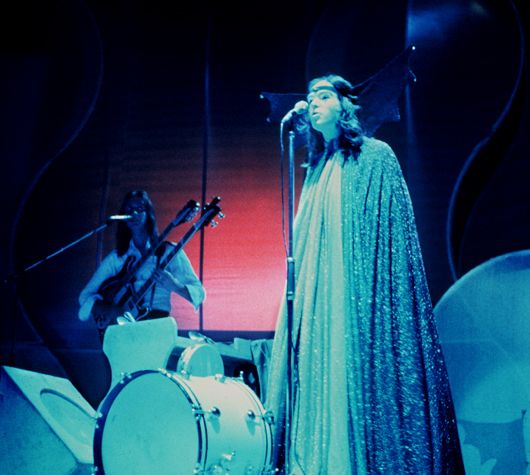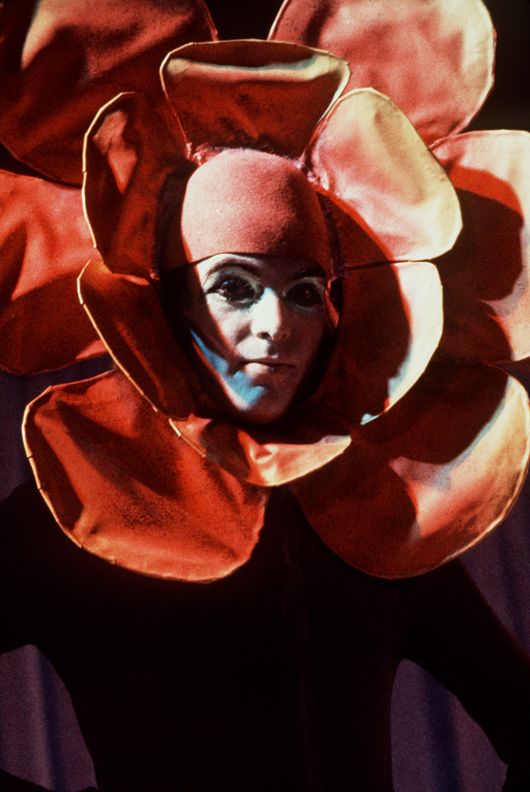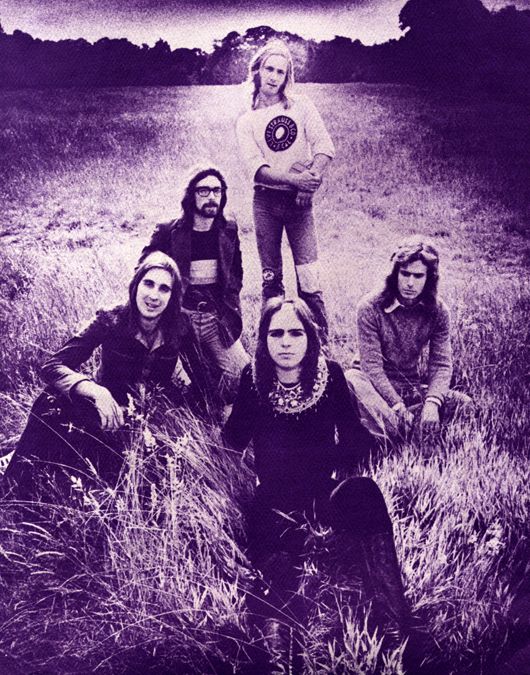 Morphing seamlessly into their Selling England By The Pound phase, the group continued to provide audiences with a meticulously thought-out live show. Gabriel introduced his Britannia outfit during performances of Selling…'s opener, 'Dancing With The Moonlit Knight', while the band reached ever greater heights as a live act.
Their album covers, too, reached a new level of sophistication. For Selling England By The Pound, the group used a painting titled The Dream, created by Betty Swanwick, a one-time designer of London Underground posters, but had it modified to include, in the bottom-left, a lawnmower, in reference to lyrics from the album's single, 'I Know What I Like (In Your Wardrobe)': "Me, I'm just a lawnmower/You can tell me by the way I walk."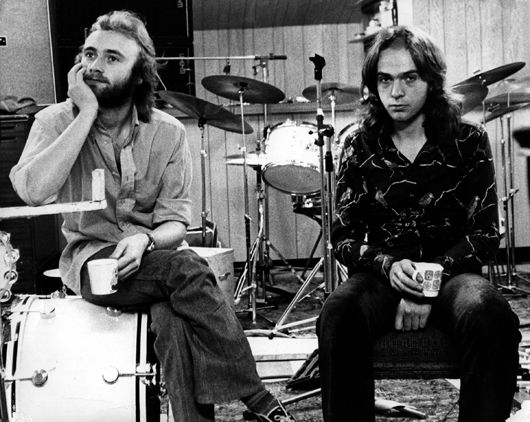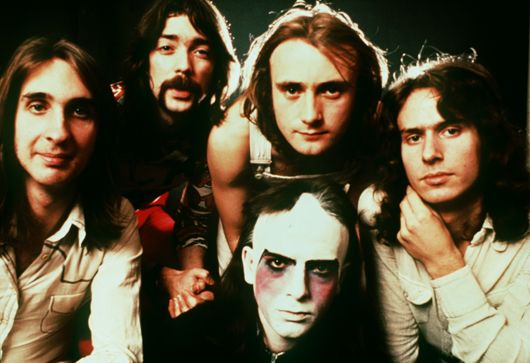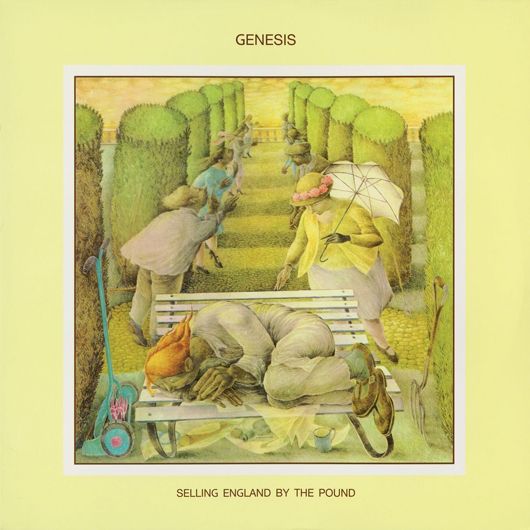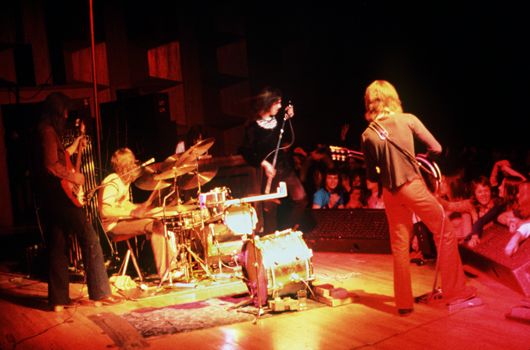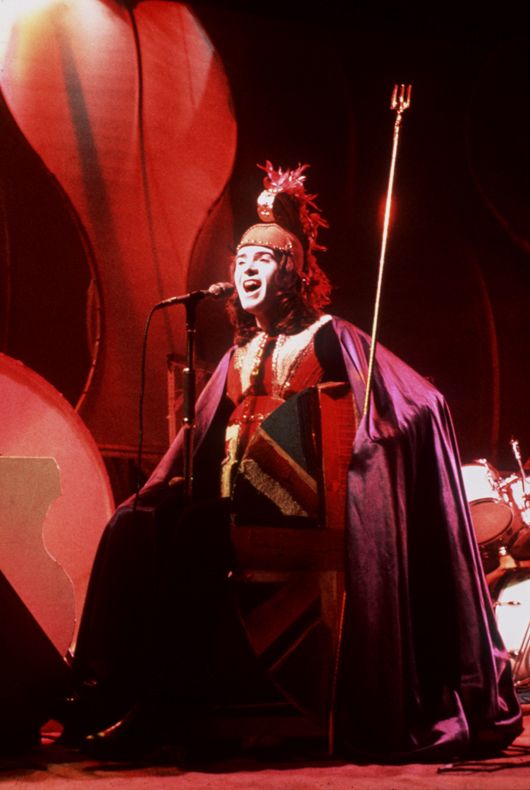 With an overarching narrative concept, input from Brian Eno and an album cover by groundbreaking designers Hipgnosis, Genesis released The Lamb Lies Down On Broadway in November 1974. Fittingly, the live show that they took on the road was as much theatre as it was rock concert, bringing the story of the album's protagonist, Rael, to life on stage. Closing out this period in Genesis' history, album characters such as the Lamia and a Slipperman made up part of Gabriel's visual arsenal, while the group themselves were firing on all cylinders, performing their new album in its entirety every night.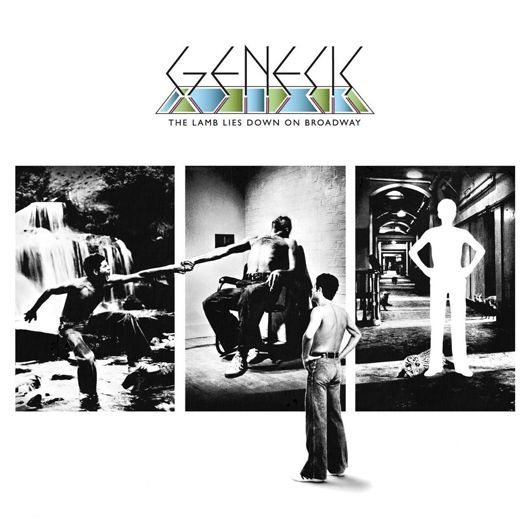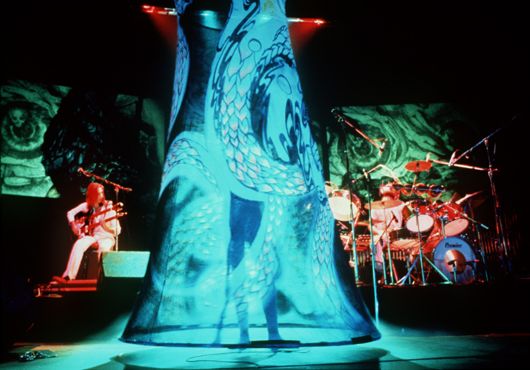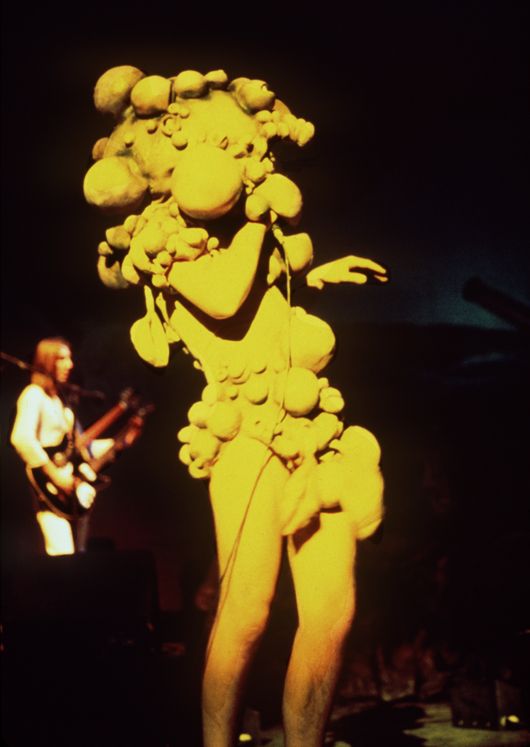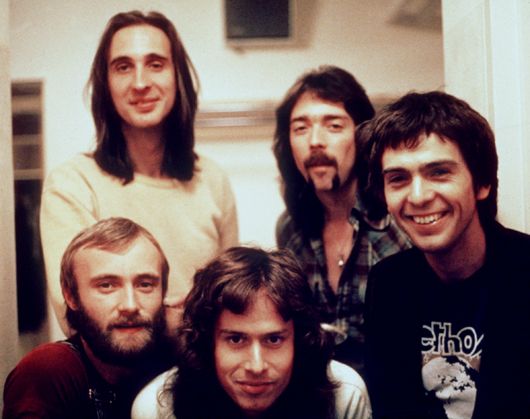 But by the time the tour came to a close, the band felt they had progressed as far as they could in this direction. Gabriel left the fold, issuing a press statement entitled 'Out, Angels Out' in August 1975. 
Genesis would undergo yet another transformation in the months that followed, and by the time A Trick Of The Tail was released, in 1976, the baton had been passed to Phil Collins. 
Gabriel clearly approved, inviting Collins on stage to duet with him at a 1979 Reading Festival appearance…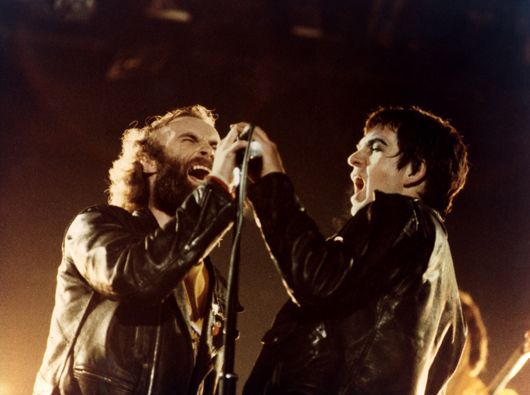 Click here to follow uDiscover's Prog: A Very British Kind Of Rock playlist.
Photos courtesy of the Genesis Archive.
Format:
UK English