George Harrison's Beatles Songs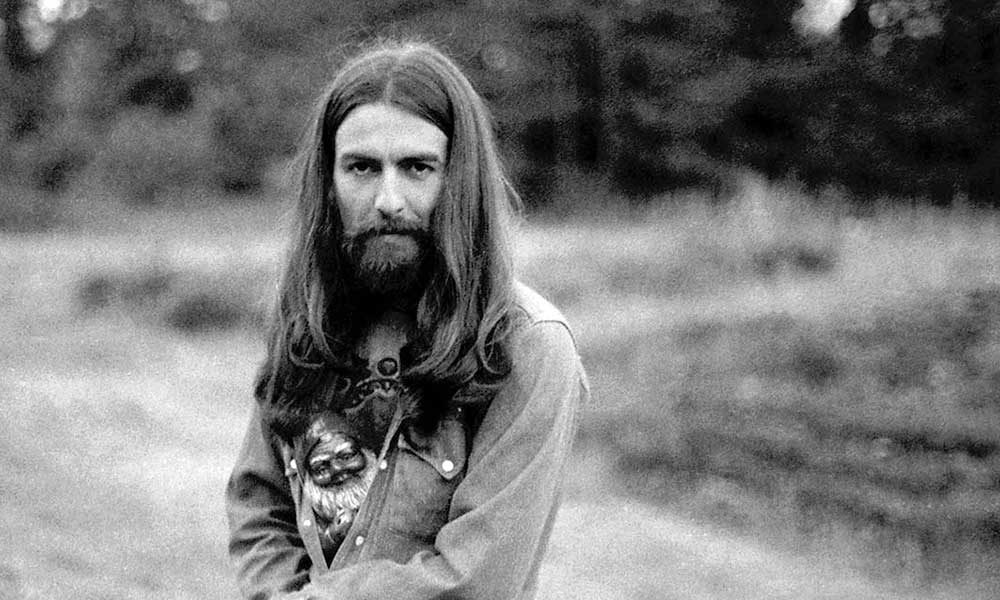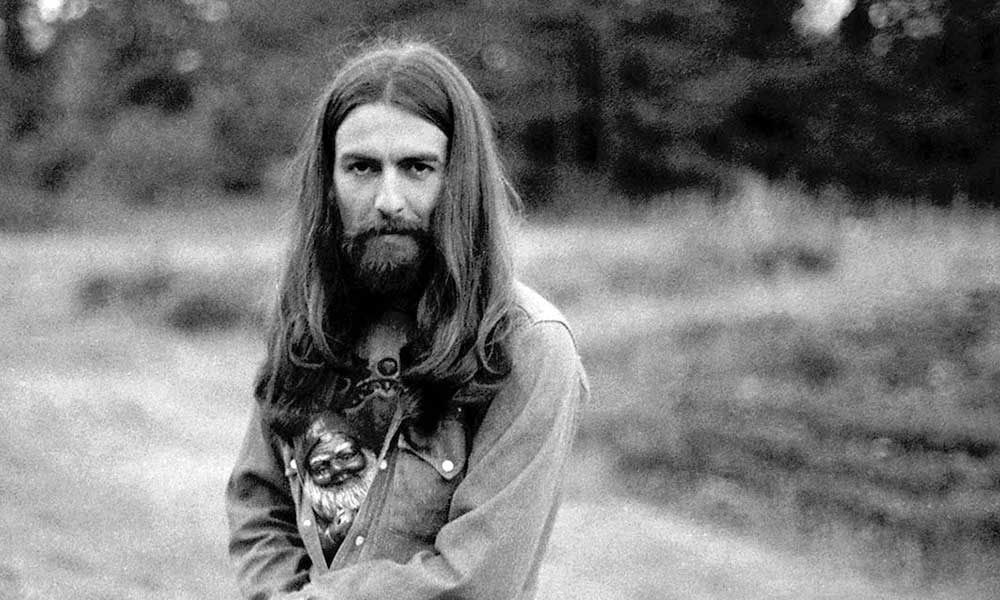 It's an often repeated cliché about George Harrison's songwriting during his time as a Beatle that "George was relegated to one song per Beatles album". This is just rewriting history in a lazy way, which masks his considerable songwriting input to the Beatles career. It's fascinating to listen to George's songs chronologically to hear how he matured as a songwriter, becoming a provider of some classic Beatles' tunes.
George's first song to appear on a Beatles' album was 'Don't Bother Me' from the band's second album, With The Beatles. He wrote it while ill in bed during the summer of 1963 when The Beatles were playing some concerts in Bournemouth, on the south coast of England. According to George it was as an exercise to see if he could write a song, and "at least it showed me that all I needed to do was keep on writing, and then maybe eventually I would write something good."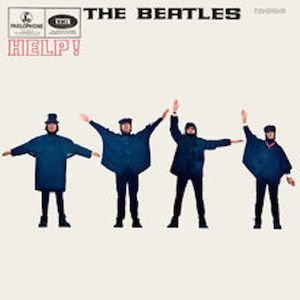 There were no Harrison compositions on either A Hard Day's Night or on Beatles for Sale and it wouldn't be until the release of the soundtrack to the film Help! in August 1965 that the next George songs were to be heard, and, this time there were two, 'I Need You' and 'You Like Me Too Much'. Both songs were recorded in February 1965 with the former song being included in the film while the latter just appears on the Help! album.
Rubber Soul also came out in 1965 and this also includes two of George's songs, The first, 'Think For Yourself' was unusual in that it was the first of his songs that was not a love song; it was later also featured in the Yellow Submarine movie. His second was 'If I Needed Someone', something of a musical coda to his song from the Help! soundtrack.
'If I Needed Someone' has been compared by some to the songs that the Byrds had recorded on their debut album, Mr Tambourine Man, which is ironic given that the Byrds had consciously aped The Beatles' sound from watching them in A Hard Day's Night. 'If I Needed Someone' was covered by The Hollies and made No.20 on the UK singles chart in early 1966.
In August 1966, as if to put to rest the 'one song per album' cliché, George had three songs on the band's ground breaking album, Revolver, and his writing helped to make it so. He also had the kudos of writing the album's opening track, the brilliant, 'Taxman.' This is George's second non-love song and this time tackles the subject of the high levels of income tax levied by the British Labour government under the leadership of Harold Wilson; the same Mr Wilson that's referenced in the song's lyrics. As The Beatles' earnings put them in the top tax bracket in the UK it meant that they were liable for 95% tax on every pound they earned – "There's one for you, nineteen for me")
George's second track on side 1 of Revolver returns to the more traditional subject matter with, 'Love You To', but it is unusual in another way as it uses Indian instruments. In October 1965 George had played a sitar on 'Norwegian Wood (This Bird Has Flown)', for Rubber Soul and on 'Love You To' there are Indian classical instrumentation – a tabla, a pair of hand-drums, sitar and a tambura that provided the drone, making this the first Beatles song to fully reflect the influence of Indian classical music.
Recorded in June 1966 'I Want To Tell You' is the third of Harrison's Revolver compositions and it is another song with a less than traditional structure, showing George's considerable creativity, both lyrically and musically.
For Sgt Pepper's Lonely Hearts Club Band George did have just one of his songs included, another Indian influenced number, and according to John Lennon one of George's best songs, 'Within You, Without You'. George began writing this on a pedal harmonium and the song was simply labelled, 'Untitled' when he recorded it at Abbey Road Studios on the evening of on Wednesday 15 March 1967. George was the only Beatle in the studio that day; it's George and Neil Aspinall playing tamburas with the tabla, dilruba and svarmandal played by Indian musicians from the Asian Music Centre in Finchley Road, North London. Two more dilrubas (similar to a sitar, but played with a bow) were overdubbed on 22 March; violins and cellos were added on 3 April under the direction of George Martin. Later that evening George recorded his lead vocals, a sitar part and acoustic guitar.
On the soundtrack to the Magical Mystery Tour, George contributes the delicate, 'Blue Jay Way' named after a street in Hollywood where he stayed in August 1967. It's about friends who had lost their way in the Los Angeles smog looking for the house where George was waiting. In March 1968 The Beatles released 'Lady Madonna' as a single on on the b-side was George's 'The Inner Light' with lyrics that are a rendering of the 47th chapter of the Taoist Tao Te Ching. The instrumental track was recorded in Bombay (Mumbai), India, during the sessions for Harrison's Wonderwall Music in January 1968; it has lead vocals from George and brief backing vocals from John and Paul
The Beatles 1968 album that we've all come to call "The White Album" contains four Harrison songs – one on each side of the double album. On side 1 is the wonderful, 'While My Guitar Gently Weeps'; according to George, "I wrote 'While My Guitar Gently Weeps' at my mother's house in Warrington. I was thinking about the Chinese I Ching, the Book of Changes… The Eastern concept is that whatever happens is all meant to be, and that there's no such thing as coincidence — every little item that's going down has a purpose." 'While My Guitar Gently Weeps' features a brilliant guitar solo by Eric Clapton; however, this nearly didn't happen, George asked Eric on a drive to the studio one day, but Clapton was reluctant to play on the song saying, "No-one plays on Beatles records". George insisted it would be OK and so Eric recorded the solo, playing a Gibson Les Paul that he had just gifted to George, who subsequently named it Lucy after the actress and comedienne Lucille Ball, a famous redhead.
Side 2 of "The White Album" has 'Piggies', a song George originally wrote in 1966 and went back to after rediscovering what he had previously written at his parent's house just prior to recording this album. 'Long, Long, Long' is the closing track of side three and it is a beautiful song that many overlook; it is a curious amalgam of waltz, jazz and folk all missed up with a little psychedelia that just works.
'Savoy Truffle' is about Eric Clapton's fondness for sweets and many of its lyrics describe the contents of a box of Mackintosh's 'Good News' chocolates that were popular in the 1960s. Recorded in October 1968 it features six saxophonists – three baritone and three tenors.
The two songs written by George for the Yellow Submarine soundtrack are, 'Only A Northern Song' and 'It's All Too Much'; the former song was recorded during the sessions for Sgt. Pepper, but was not included on the final album. It refers in part to George's compositions being owned by Northern Songs Ltd, a company of which he was a minority shareholder. The song itself features some unusual instrumentation – George's organ part with reverb, a distorted trumpet overdubbed by Paul, and a glockenspiel played by John. An edited and slightly sped-up version of the song's basic track, without the overdubs, was released on the Anthology 2 compilation.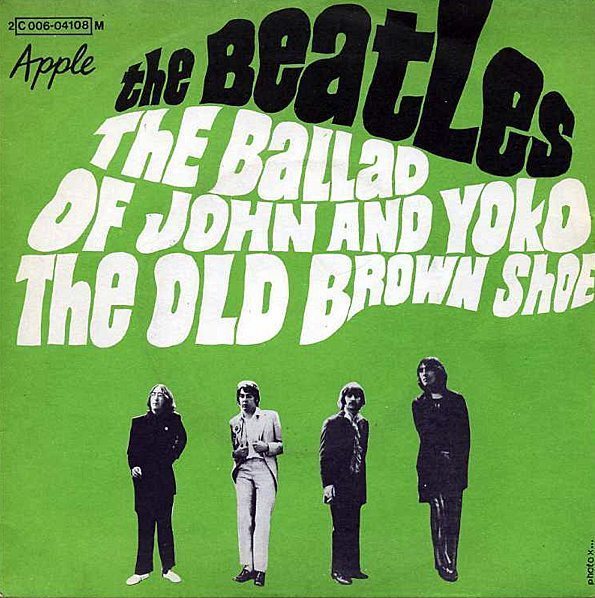 In early summer 1969, The Beatles released 'The Ballad of John and Yoko' as a 45 and on the b-side was, 'Old Brown Shoe' written by George. This song is very redolent of some of George's solo material in the 1970s and was recorded during the sessions for Abbey Road.
For a few years in the early 1970s, after Frank Sinatra began singing George's 'Something' in concert, the Chairman of the Board would introduce it as being "Written by those great young songwriters, John Lennon and Paul McCartney." It is for many people George's best Beatles' era song, and definitely one of the standout numbers on Abbey Road, but it's an accolade that could as easily be given to another of George's compositions from The Beatles' 1969 album – 'Here Comes The Sun'..
According to George in his autobiography, "'Here Comes the Sun' was written at the time when Apple was getting like school, where we had to go and be businessmen, all this signing accounts, and, 'Sign this' and 'sign that.' Anyway, it seems as if winter in England goes on forever, by the time spring comes you really deserve it. So one day I decided I'm going to sag off Apple and I went over to Eric's [Clapton] house. I was walking in his garden. The relief of not having to go see all those dopey accountants was wonderful, and I was walking around the garden with one of Eric's acoustic guitars and wrote 'Here Comes the Sun.'"
There are another two songs from George on The Beatles' final solo album, Let it Be. 'For You Blue' was started in January 1969 and finished a year later and as well as being included on the album it was the b-side of 'The Long and Winding Road' in the US. It was originally called, 'George's Blues (Because You're Sweet and Lovely)' and the lyrics even reference blues great Elmore James. George's second song on Let It Be is, 'I Me Mine'; it is the last new song recorded by The Beatles before they formally split. George more than most would have appreciated the irony.
So there you have it, George's solo songwriting contributions to The Beatles and it's clear to hear how he grew as a writer and how his contributions, way more than the, "one per album" of lazy historians, also helped make many of The Beatles' albums so complete.
The 16LP The George Harrison Vinyl Collection is out now and can be ordered here.
Format:
UK English