Doors Open For Glen Campbell With 'Gentle On My Mind'
'Gentle On My Mind' won two Grammys for Glen Campbell, two more for writer John Hartford, and became one of Glen's all-time signature songs.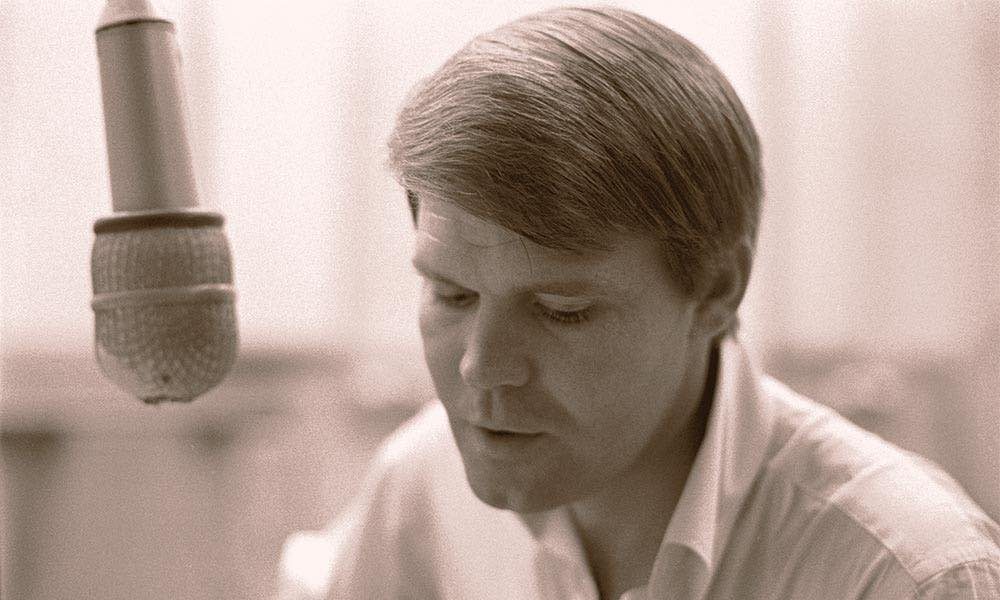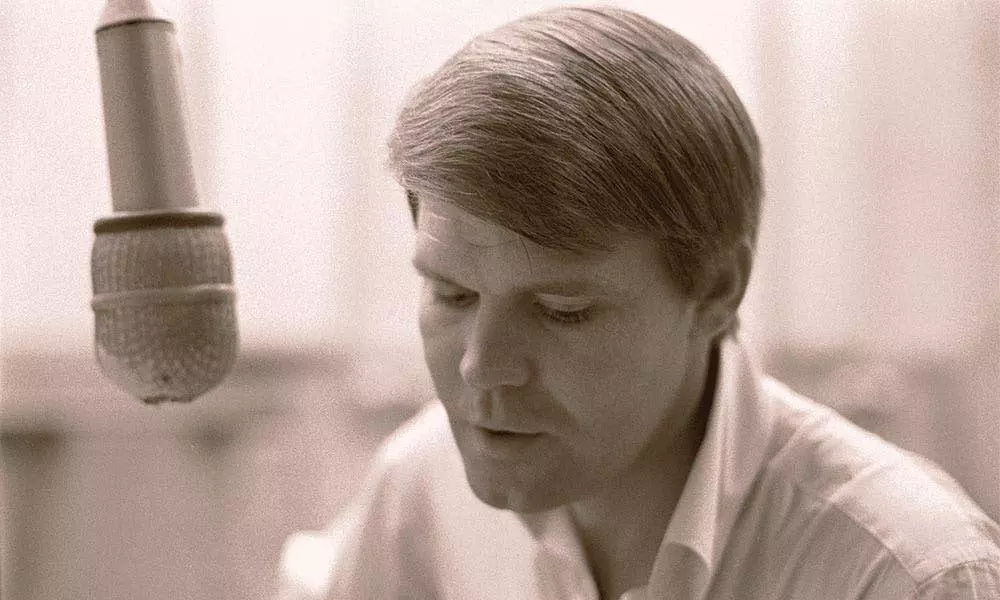 The words were written by John Hartford, but they became forever associated with Glen Campbell. "It's knowing that your door is always open and your path is free to walk…" was the opening of a song that did indeed open doors for the singer-guitarist. 'Gentle On My Mind' won two Grammys for Campbell, two more for Hartford, and became one of Glen's all-time signature songs.
New York-born, St. Louis-raised singer and writer Hartford released his original of the song on RCA Victor in the spring of 1967. It went as high as No. 60 on the US country chart, and Glen heard it on the radio as he sought the material to lift his career at Capitol Records.
He had first made the pop listings with the label as far back as 1962, with 'Too Late To Worry – Too Blue To Cry,' but for all of his lucrative work as an in-demand session guitarist, Campbell was still largely on the outside looking in as far as solo recognition was concerned. A country top 20 cover of Jack Scott's 'Burning Bridges' was, to date, his only recording in his own name to make the top 40 of either the country or pop charts. A 1962 success as featured artist with the Green River Boys, 'Kentucky Means Paradise,' was feeling a long way off.
'Gentle On My Mind' tentatively entered the Hot 100, in the anchor position, on the chart of 8 July 1967. It only reached No. 62 during an initial seven-week run, and No. 30 country. A reissue the following year, with Campbell's stock now considerably higher, took it to No. 39 pop and No. 44 country. But in between times came that extraordinary quadruple Grammy recognition.
Hartford's original was named Best Folk Performance, and the composition Best Country & Western Song. Glen took Best Country & Western Solo Performance (Male), while he and Al De Lory won Best Country & Western Recording. When the golden-voiced singer was given his own network TV series, The Glen Campbell Goodtime Hour, which ran for three years from 1969, 'Gentle On My Mind' was its opening theme, further entrenching itself as one of his legacy songs.
Among endless subsequent versions, those by Dean Martin and Patti Page were also top ten US easy listening hits, like Campbell's. The song was interpreted by everyone from Frank Sinatra to Aretha Franklin and, more recently, by Alison Krauss on her 2017 album Windy City.
'Gentle On My Mind' is on 2019's expanded version of Glen Campbell's The Legacy (1961-2017), which can be bought here.
Follow the official Glen Campbell Best Of playlist.
Format:
UK English