The Global Cypher: Nigeria Edition
Hip-hop in Nigeria has intermingled with afrobeats, reggae, R&B, and more with some thrilling results. Here are a few highlights.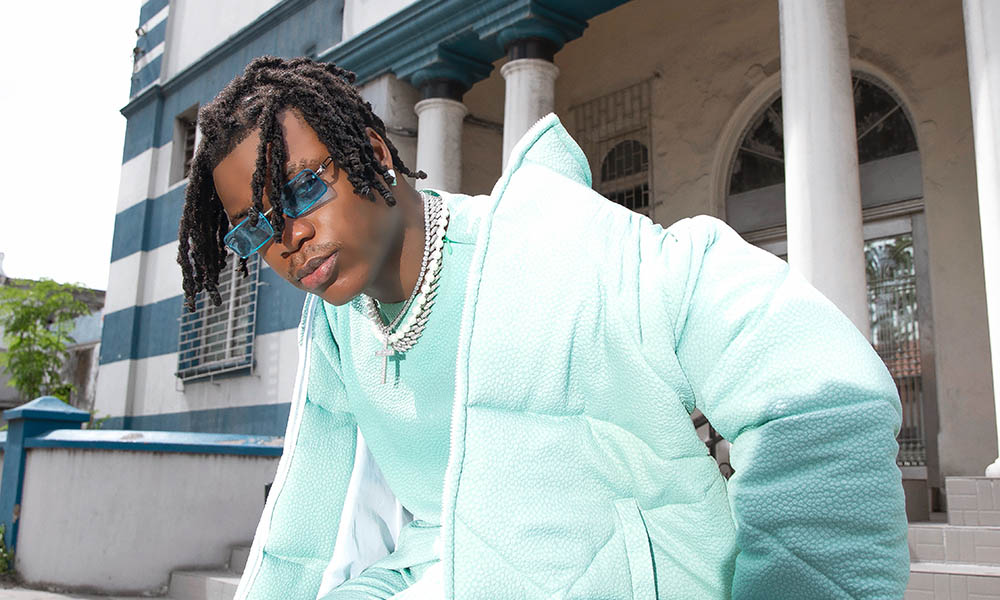 For my entire adult life, I have written about hip-hop culture. I actually fell into this profession in part due to my curiosity about hip-hop's international scene. Nonetheless, I have plenty to learn, so I will be using this column as a way to share a few quick facts that I learn about hip-hop from around the world. In this edition, I dove into the Nigerian hip-hop scene. Here are a few things I found.
From its very beginnings, rap music was a live phenomenon. In hip-hop's earliest days, if you wanted to hear rap music, you would have to catch it happening live at a park jam, rec center, or block party. In those days, the closest thing to a rap record were the countless cassette tapes that were recorded at these live jams. These tapes, featuring early hip-hop luminaries like Afrika Bambaataa, Jazzy Jay and the Zulu Nation, Kool Herc, the L Brothers, Cold Crush Brothers, and more were circulating all over, allowing listeners a chance to hear rap music as it happened live. By the 1980s, rap music had emerged as a recorded medium and a formal genre that grew increasingly intertwined with the record industry. By making the leap from a primarily live setting to records, hip-hop began to spread internationally. Young people around the world took notes from the American pioneers and combined this new sound with the musical traditions of their homelands.
Looking for new hip-hop and R&B sounds from around the world? Check out our playlist, The Global Cypher.
From highlife to the Afrobeat sound of Fela Kuti and King Sunny Ade and beyond, Nigerian music has long enjoyed a rich correspondence with music from around the world. Nigeria enjoys a strong foundation built upon the work of pioneering lyricists like Edriss Abdukareem. Modenine, Ruggedma, and more. Today, hip-hop music in Nigeria has found itself intermingling with afrobeats, reggae, R&B, and more with some thrilling results. Whether it's M.I. Abaga's effortless flows, Idahams' anthemic afrobeats, or the soulful entrancing sound of Tomi Owó, the current crop of Nigerian artists are putting their own unique spin on these contemporary sounds. With respect and deference to all of the artists, DJs, writers, and fans pushing this culture forward, here are six things that I learned about hip-hop in Nigeria.
The first Nigerian hip-hop record
In a wonderful Medium piece from 2019, "Hip-hop in Nigeria: The evolution and how diss records became a part of it," writer Ehis Ohunyon explains that Ron Ekundayo (aka Ronnie)'s 1981 album The Way I Feel contains a song that is widely considered the first Nigerian rap record. The album's title track is a great and funky tune performed in a similar style to early East Coast rap classics like Sugar Hill Gang's "Rapper's Delight," Lady B's "To The Beat Y'all" and Jimmy Spicer's "Adventures of Super Rhyme" and "Money (Dolla Bill Y'all)." A popular nightclub DJ and on-air personality, Ekundayo was one of Nigeria's earliest adopters of rap music as it began to spread around the world.
The eclectic sound of hip-hop in Nigeria
Today's generation of contemporary Nigerian artists are making serious noise at home and abroad. Wizkid's breezy, dance floor-ready anthem "Essence" (featuring Tems) has become a huge hit, signaling the popularity of the Nigerian afrobeats sound. Nigerian heavyweights like Yemi Aldae and Burna Boy have also been making noise globally for years. As you might expect, the country's up and comers embrace the same eclecticism as its biggest stars, with their music often blurring the lines between genres.
With incredibly catchy songs like "Paloma" and "Oh No," Alpha P effortlessly combines the melody and danceability of afrobeats with an approach rooted in hip-hop. Born in Lagos, singer Tomi Owó uses her rich singing voice to conjure a great deal of passion and tenderness on songs like "Through The Never" and "Beautiful." Carrying on the spirit of Nigerian highlife, singer, producer, and multi-instrumentalist, Idahams' Man On Fire EP is full of colorful, understated tunes. Though much of their music strays away from what we'd typically think of as hip-hop, these young Nigerian musicians embody the culture's energy and boundless sense of experimentation.
Alpha P started rapping in church
With popular singles like "Paloma" and the longing, melody-rich "Oh No," Alpha P is one of Nigeria's brightest young talents with a feel-good sound that combines hip-hop with afrobeats and soul music. I was surprised, however, to learn that Alpha P got his start rapping at the age of 11 in church. "At the time, the only platform that I could really build my skills on was in the church because the church had a department where you can rap, a place called Rap Nation. I learned how to perform on stage from the church and it helped me build my confidence. The songs I made were relatable to people in the church, and [then] I could also go outside the church, and do shows and people still loved it."
Alpha P - Paloma (Official Music Video)
Dissing in hip-hop is just as big in Nigeria
Hip-hop is, by its nature, a culture that encourages competition. Hip-hop's first generation of MCs and DJ crews built their reputations through battling, while dancers competed for bragging rights. Coming out of this competitive tradition, the diss song has become an integral part of hip-hop's fabric, especially in Nigeria. Celebrated Nigerian MCs like Ruggedma and Modenine have all dropped fiery diss tracks against their peers. In "Hip-Hop in Nigeria," Ehis Ohunyon breaks down how early hip-hop started off as a fiercely competitive culture and still means a lot: "Streaming numbers, charts positions, the amount of Headies you have covered in dust somewhere in your cabinet are all fine, but rap has never been bound by industry standards. At times, to truly be the best in the game, you ultimately get called to put your skill and lyrical dexterity to test."
Fawas Adeoye and education through Graffiti Art
In the decades since it first emerged as a distinctive artform, graffiti art has infiltrated the mainstream art world and made strides in the realm of education. Teaching artists everywhere have employed graffiti as a means of reaching curious and talented young people. With his striking and colorful compositions, Fawas Adeoye is a celebrated graffiti artist. Adeoye's aim is to use his art to inspire young people in Lagos. In a piece for AfricanNews.com, Adeoye shares his mission: "My graffiti art is strictly about educating people about and enlightening them. I see a lot of things happening in the environment, I feel like I'm in the right position to educate people through my art and my craft."
The hip-hop music and activism of Sasha P
While listening to Nigerian hip-hop and reading essays and interviews on the subject, I came across the music of Sasha P, an MC and songwriter. Affectionately referred to as the first lady of Nigerian hip-hop, Sasha P made waves with her infectious flow, catchy songs, swagger and insightful lyrics. While songs like "Run With It" and "Proudly Nigerian" (both from her 2006 album First Lady) display Sasha's versatility as an artist, she has also used her celebrity as a vehicle to uplift those around her. In a 2019 interview with Plus TV, Sasha spoke about The Hard Knock Series, an artist development initiative to educate young artists about the music business. Sasha explains why this initiative is needed: "Everything revolves around marketing the artist, but nothing revolves around building the artist and making sure there's longevity."
Looking for new hip-hop and R&B sounds from around the world? Check out our playlist, The Global Cypher.