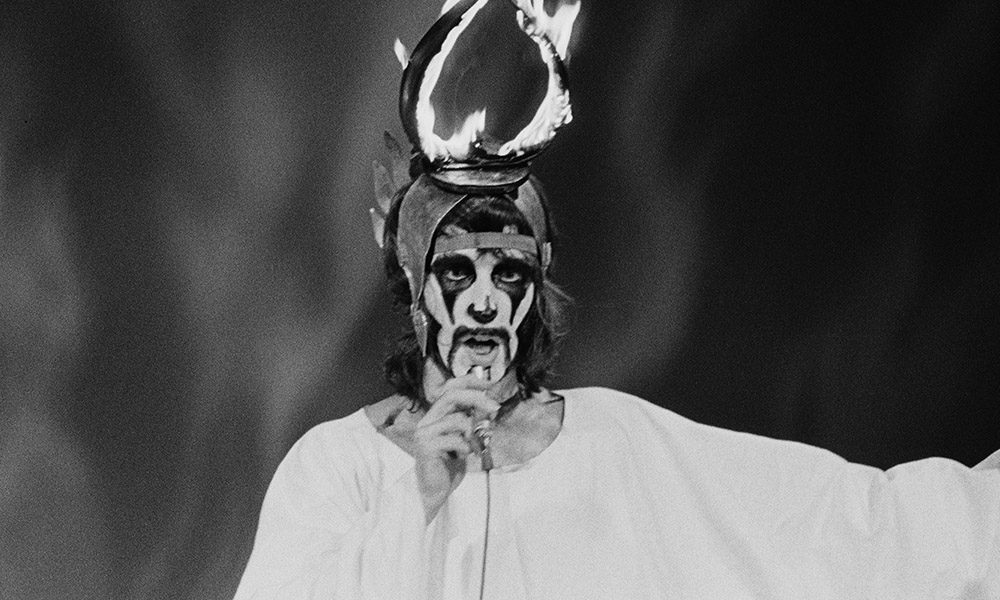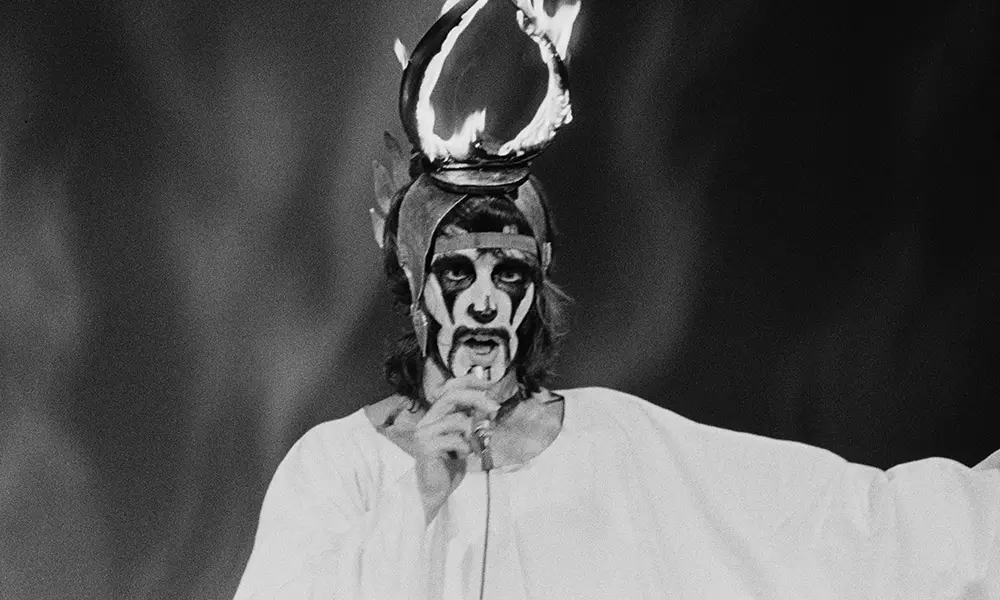 Happy Birthday for June 24 to the self-proclaimed God of Hellfire himself Arthur Brown, who invited us into his Crazy World in 1968 and hasn't quit since.
Actually, Arthur was in bands for many years before he burst onto the mainstream pop scene with 'Fire' in 1968. He formed his first band, Blues & Brown, while at the University of Reading, and then moved his singing and acting careers forward in Paris.
Theatrics would, of course, play a huge part in his image on stage, from the time he came up with the gimmick of making many a concert promoter nervous by wearing elaborate headgear with flames licking around it. Many future stars, including Alice Cooper, acknowledge their debt to Arthur's daring theatrics.
'The Crazy World Of Arthur Brown' album of 1968 had sleeve notes by British beat writer Charles Fox, who entertainingly observed that Brown "belongs to a tradition which goes beyond music hall, right back to Mummers' plays. Yet there is a sinister element, too, and one which recalls the smell of seaweed and the rattle of spades and pails. For somehow Arthur Brown contrives to be both the malevolent Punch, and, in drag, with grotesque wig and flowered gown, a psychedelic Judy."
Brown made a key vocal contribution to the Alan Parsons Project's 1976 debut album 'Tales of Mystery and Imagination,' appropriately in the role of the tortured murderer in 'The Tell Tale Heart.' He later recorded with Bruce Dickinson and toured with Tim Rose, Robert Plant, Hawkwind and many others.
A recipient of Classic Rock's Showman of the Year award, he continues to record and perform with his inimitable imagery, with numerous gigs booked for the rest of 2014. Here's his 1968 debut album in full, produced by The Who's co-manager Kit Lambert with associate production by Pete Townshend himself.
Format:
UK English