A Hard Rain Launches Bryan Ferry Solo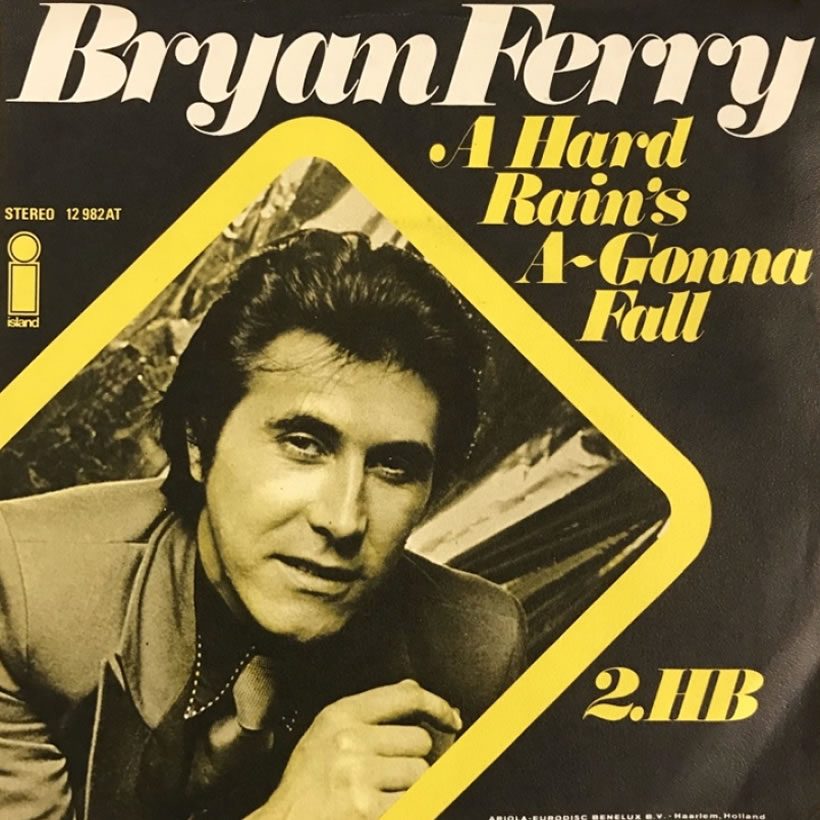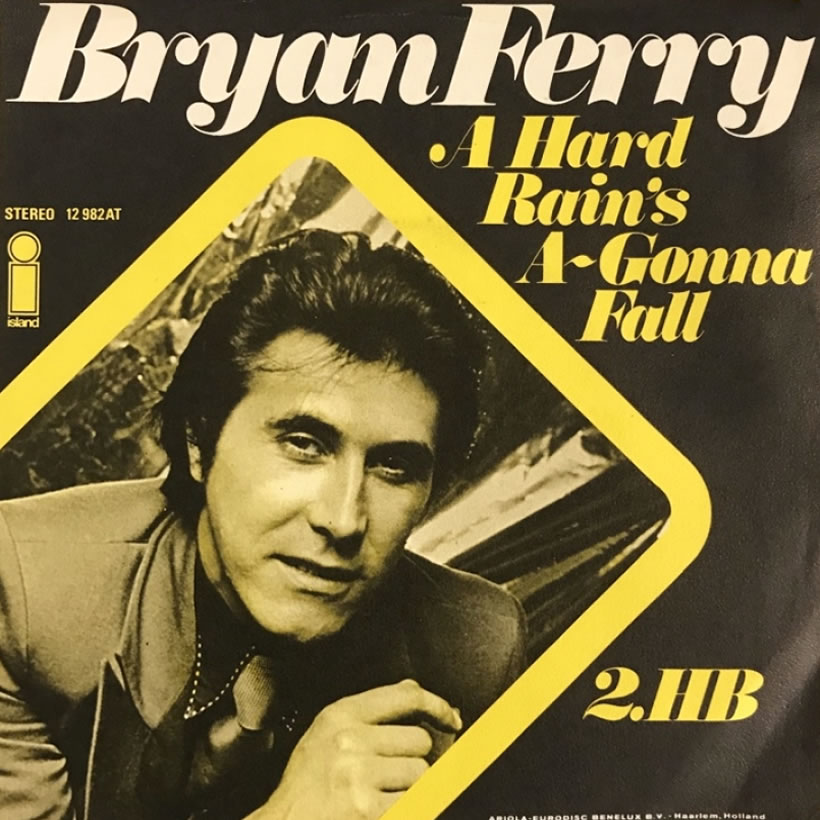 Bryan Ferry was the king of pop style and of the UK charts in 1973, both with Roxy Music and in his own right. On this date 41 years ago, with Roxy themselves in creative and commercial flow, Bryan's solo career hit the ground running as he entered the British singles bestsellers with his version of Bob Dylan's 'A Hard Rain's A-Gonna Fall.'
Roxy had been in the top ten of the singles chart themselves, for the second time, only in mid-April 1973, when the atmospheric 'Pyjamarama' peaked at No. 10, after their first No. 4 success the year before with the brilliant debut 'Virginia Plain.' They would be back in the top ten yet again in mid-December, as 'Street Life' climbed to No.9 in the week before Christmas. In between those last two hits, with apparent ease, Ferry scored his first top ten single of his own.
'A Hard Rain' was, of course, Ferry's version of the song from 'The Freewheelin' Bob Dylan' album of 1962, part of his covers album 'These Foolish Things,' released in early October 1973. The album featured fellow Roxy members Phil Manzanera on guitar, Paul Thompson on drums, and soon-to-be band colleague Eddie Jobson on strings, keyboards and synthesisers.
Among an eclectic selection of covers of songs by the Beach Boys, the Rolling Stones, Lesley Gore, the Four Tops, Erma Franklin and others, the Dylan interpretation made for a cutting-edge Ferry single. It won over both Roxy fans and new admirers, debuting on the chart at No. 45 and then climbing to 23, 14 and 11 before peaking at No. 10 at the end of October.
Ferry shared space in the top ten that week with Elton John's 'Goodbye Yellow Brick Road,' Ike & Tina Turner's 'Nutbush City Limits' and David Bowie, who was not only promoting his own covers project, 'Pin Ups' — with the single cover of the Merseys' 'Sorrow' — but seeing his past come back to haunt him, with a simultaneous hit reissue of 'The Laughing Gnome.'
Format:
UK English