Hinterland Music Festival 2022: What You Should Know
Hinterland Music Festival is just around the corner. Click here for all the important details on this Iowa festival.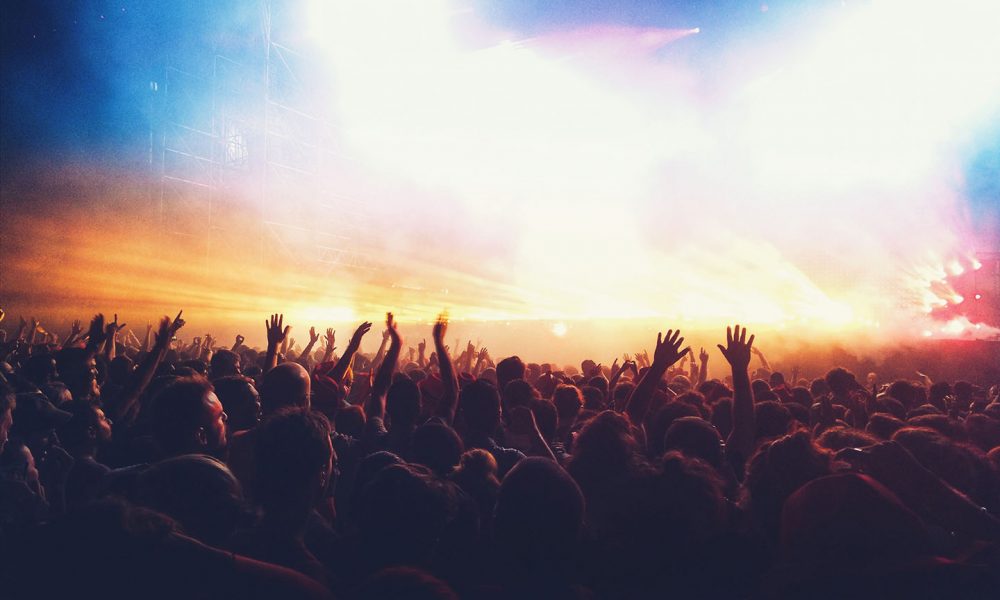 Hinterland Music Festival is Iowa's premier music festival. This massive four-day event just outside of Des Moines features some incredible musical acts and is perfect for young families, seasoned concertgoers, and everything in between.
This year's lineup for Hinterland is one of the biggest yet, and the festival itself has amenities and features you'd be hard-pressed to find at any other music festival.
If you're looking for a festival in Iowa, specifically Saint Charles, this is the one for you, and here is everything you need to know about Hinterland 2022.
Who Is Headlining at Hinterland Music Festival 2022?
The headliners for Hinterland in 2022 offer an incredibly diverse array of genres, but they're all incredible. These artists are at the top of their respective fields, so music fans of all types will enjoy this year's slate of musicians.
Get To Know Billy Strings
Billy Strings is a master of acoustic music. The Grammy Award-winning artist pushes bluegrass to new places, with touches of rock and even psychedelic music. This will be Strings' first time playing at Hinterland, but he's no stranger to festivals and has been playing them throughout the States in 2022.
Get To Know Glass Animals
Glass Animals are taking to the Hinterland stage for the first time in 2022. Over the past year, the group's popularity has skyrocketed, with their hit single "Heatwaves" steadily rising the Billboard charts for 59 weeks straight before it reached the number one spot on the Billboard Hot 100 chart in March.
The UK group is well-acquainted with the festival format and are sure to put on a high-energy, quality set at Hinterland 2022. In fact, Hinterland will be just one stop on the band's world tour, the latter half of which is almost exclusively festivals.
Get To Know Nathaniel Rateliff & The Night Sweats
The lauded group Nathaniel Rateliff & The Night Sweats are returning to Hinterland for the first time since 2018, but this time as a headlining act. The Americana folk-rock band never fails to deliver an incredible live show full of musical energy and Rateliff's incredibly powerful lead vocal.
Hinterland marks only one stop on the band's North American tour, which includes several stops in Canada. After touring for several years together, Nathaniel Rateliff & The Night Sweats have played plenty of festivals. It's a show you won't want to miss.
Get To Know Phoebe Bridgers
Phoebe Bridgers is a rising star in the singer-songwriter world, and she'll be closing out the final night of Hinterland this year. She might be a little jet-lagged, as she will be coming straight from a long leg of shows at festivals throughout Europe, but the young musician never fails to put on an incredible show.
Her heartfelt, raw music connects with every audience she plays for, and with other artists as well. The 27-year-old has collaborated with The Killers and other big names as she has risen to fame.
Who's Opening at Hinterland Music Festival 2022?
The opening acts this year have their own incredible talents to bring to the table. With so much talent, Hinterland 2022 is a festival you won't want to miss. In addition to the acts below are Trampled by Turtles, Briston Maroney, Goth Babe, Sierra Ferrell, The Texas Gentlemen, and more.
Who Is Rainbow Kitten Surprise?
Rainbow Kitten Surprise's ethereal sound and shows are simply enrapturing. The lyrics are rich in symbolism, and the music is mysterious yet engaging. The band has several shows in the US this year, and this is their first time at Hinterland.
Who Is Muna?
This indie-pop group has been steadily gaining popularity since their debut album in 2017. In 2021, Muna released their hit single "Silk Chiffon," a collaboration with headliner Phoebe Bridgers. Will they play together at the festival? Here's hoping so!
Who Is Kurt Vile and the Violators?
Kurt Vile is joined by his band, the Violators, at Hinterland this year. The Pennsylvania native's Americana indie folk music is homey yet-forward thinking. After they spread their music here in Iowa, they head across the Atlantic to play some more big festivals in Europe.
Who Is Lake Street Dive?
Lake Street Dive is a multi-genre band rich in musical talent. They span alternative rock, pop, R&B, and neo-soul. The impressive lead vocal and dynamic set is always a pleasure to witness. This is their first time back at Hinterland Music Festival since 2016.
Need-To-Knows for Hinterland Music Festival 2022
Now that you've met some of the big names coming to Hinterland, here are some of the crucial details you need to know before you come to the festival campgrounds in August.
How Much Are Tickets for Hinterland 2022?
Four-day passes for Hinterland start at $250 per person. You can upgrade to VIP status, which includes access to tent camping, food and drink vouchers, and other perks for $550. You can also get the SAINTS pass for $1500, which includes tent camping, access to the SAINTS deck and VIP areas, unlimited free drinks, and catered meals.
Hinterland also offers one-day passes for fans who can't stay for the entire festival. Single-day tickets start at $99.
What Are the Dates for Hinterland 2022?
In 2022 Hinterland Music Festival starts on August 4th and lasts until August 7th.
Will There Be COVID-19 Regulations at Hinterland Music Festival 2022?
COVID-19 regulations (proof of negative COVID test, proof of full vaccination, or masks) may be in place for Hinterland, but more details will become available as the date of the festival draws closer.
Fast Facts About Hinterland Music Festival
Date: 8/4/22 – 8/7/22
Location: The Avenue of the Saints Amphitheater, St. Charles, Iowa
Ticket cost: $250 for four-day pass, $99 for single-day pass
It's Concert Season – Finally!
Start getting excited because Hinterland is only a short while away. Close out your summer with an incredible festival full of your favorite artists.