How Many Grammys Did Zeppelin Win While They Were Together?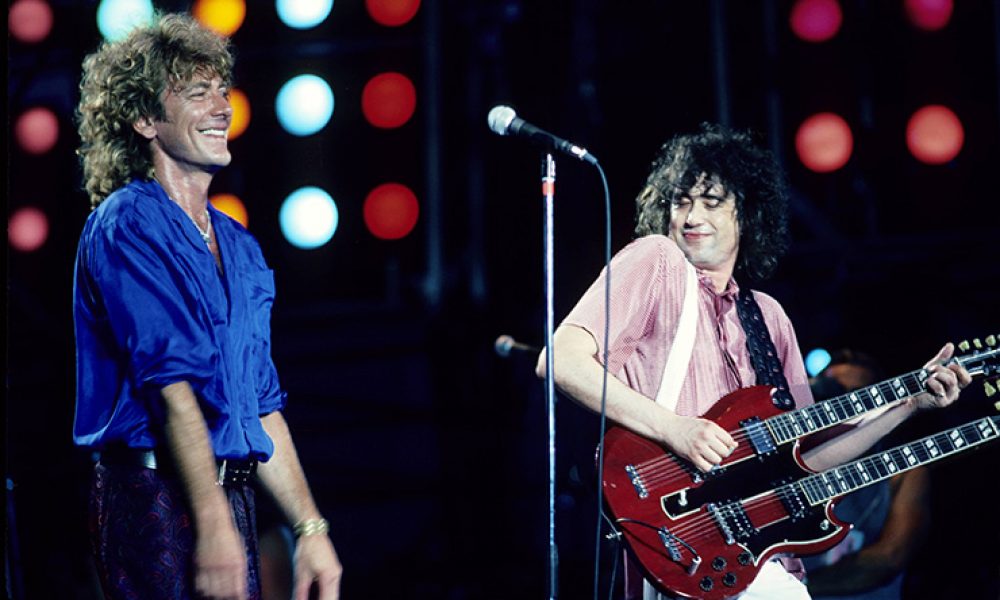 …NONE. Led Zeppelin even lost out to Crosby, Stills And Nash in the Best New Group Category in 1970. They did, however, win one Lifetime Achievement Grammy in 2005.
Prior to his collaborative album with Alison Krauss, 2007's 'Raising Sand', Robert Plant had actually only won two Grammy awards – the aforementioned Lifetime Achievement gong, and one for a post-Zeppelin project with Jimmy Page.
In 2009, however, Plant and Krauss were awarded five Grammys for their work together on 'Raising Sand': Album of the Year, Record of the Year, Pop Collaboration with Vocals, Country Collaboration with Vocals and Contemporary Folk/Americana Album.
These five Grammys made Alison Krauss the all-time, most decorated female in Grammy history, with an astonishing (then) total of 26 awards for her solo and collaborative work. She went on to win another in 2012 for good measure: Best Bluegrass album for 'Paper Airplane' with Union Station, allowing Krauss to equal Quincy Jones' 27 trophies.
Format:
UK English