'All For You': The Story Behind Janet Jackson's Hit
After decades of embedding heavy themes into her music, Janet Jackson decided to enter the 21st century with light-hearted energy.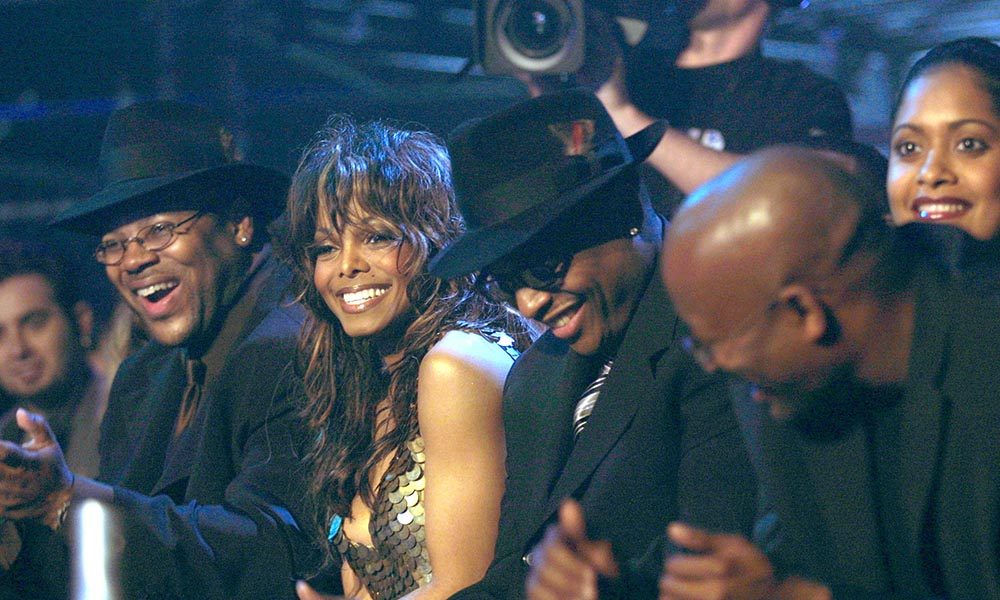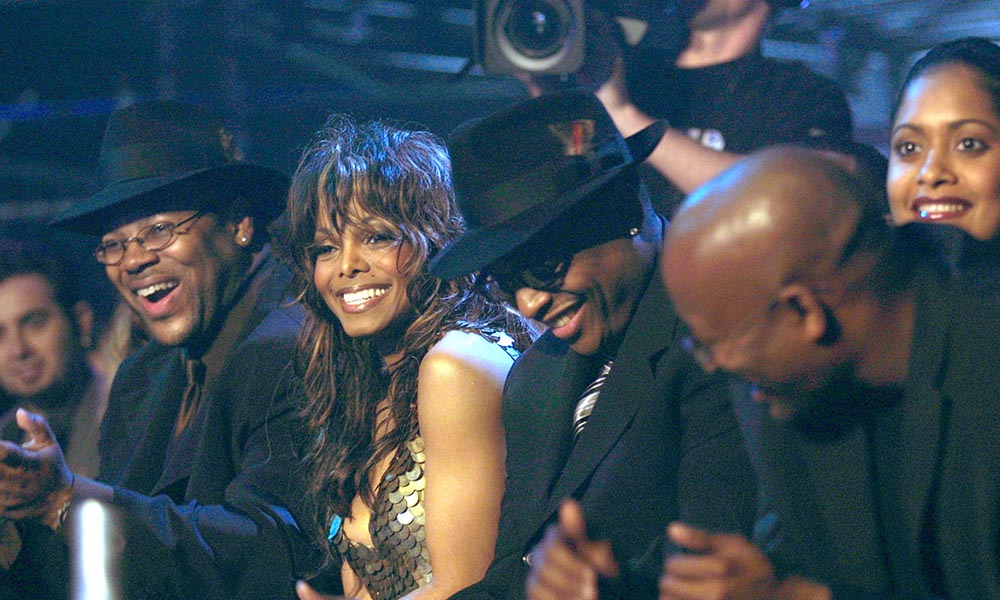 Janet Jackson has remained one of pop's biggest icons since her transition from child star to triple-threat entertainer in the 80s. She transformed then-provocative lyrics about Black women's strifes (1986's Control), social issues (1989's Rhythm Nation), and sexual awareness (1993's Janet and 1997's The Velvet Rope) into over 100 million records sold worldwide.
But after decades of embedding heavy themes into her music, Jackson decided to enter the 21st century with light-hearted energy. 2001's All For You, her seventh album, followed the emotionally intense The Velvet Rope that unpacked trauma and sexual identity. All For You cemented Jackson's new chapter, as her low-profile marriage to René Elizondo, Jr. ended. With a mix of dance, pop and funk, the album was a celebration of sexual liberation that came with being newly single.
Listen to Janet Jackson's "All for You" on Apple Music or Spotify.
"All For You," the album's eponymous lead single, captured this carefree nature with a sample of Italian-American ensemble Change's 1980 single "The Glow of Love." "In the history of Janet, the records that are the happy records, that make people smile, have always traditionally been the more successful records," longtime co-producer Jimmy Jam told MTV at the time, "Going back as far as songs like 'When I Think of You' to 'Doesn't Really Matter.' This continues that tradition, with kind of a nod to the dance music of the 80s."
"All For You" meshed the bubbly and cheeky sides of Jackson's personality. There's warm harmonies as bright as her famous smile, but she keeps it from being too saccharine with that signature naughtiness ("Got a nice package alright / Guess I'm gonna have to ride it tonight").
"['All For You'] was inspired by just the experience of going to clubs and having fun with friends. You see somebody that might be attractive who you can tell wants to approach you," Jackson explained in a 2001 promotional video. "But intimidation pretty much gets in the way. That's happened to me really all of my life. Anyone that I've ever gone out with, I've asked out. So hopefully that'll change."
The single received an equally colorful video (directed by Dave Meyers) that followed Jackson and her crew on a fun night out in a two-dimensional world. The video is best known for its dance break that featured samples of her sister Rebbie Jackson's "Centipede," Jackson's own "The Pleasure Principle" and "Go Deep" and Shannon's "Let the Music Play."
Janet Jackson - All For You
The lively combination of the song and video led "All For You" to the top of Billboard's Hot 100 chart where it stayed for seven consecutive weeks. Marking Jackson's 10th No. 1 hit, it twice made history as the first song of the decade by a female artist to hit the top spot and was 2001's longest-running chart-topper.
"All For You" was also a radio favorite, becoming the first single to be added to every pop, rhythmic and urban radio station. Lastly, it earned a Grammy Award for Best Dance Recording and an ASCAP Rhythm & Soul Awards for Best Dance Song of the Year. The accompanying double-platinum album was Jackson's fifth consecutive album to top the Billboard 200, and had the second-highest opening sales from a female artist behind Britney Spears's Oops!… I Did It Again.
While she was already considered an icon, All For You cemented that status. (And literally, in 2001, she was crowned MTV's inaugural Icon.) The album showcased that there was indeed happiness after the storm, and long after its release, Janet continued to bask in her self-created sunshine.
Janet Jackson's "All For You" appeared on 2001's Now That's What I Call Music! 7, alongside other jams like Destiny's Child's "Survivor" and Eve's "Let Me Blow Ya Mind" featuring Gwen Stefani. Looking for more stories behind music's biggest hits? Check out the Now! That's What I Call Music page.