JS Ondara Talks 'Tales Of America': "I Write To Answer My Own Questions"
With his debut album, 'Tales Of America', Nairobian Singer-Songwriter JS Ondara expresses how the American dream "is different from the reality".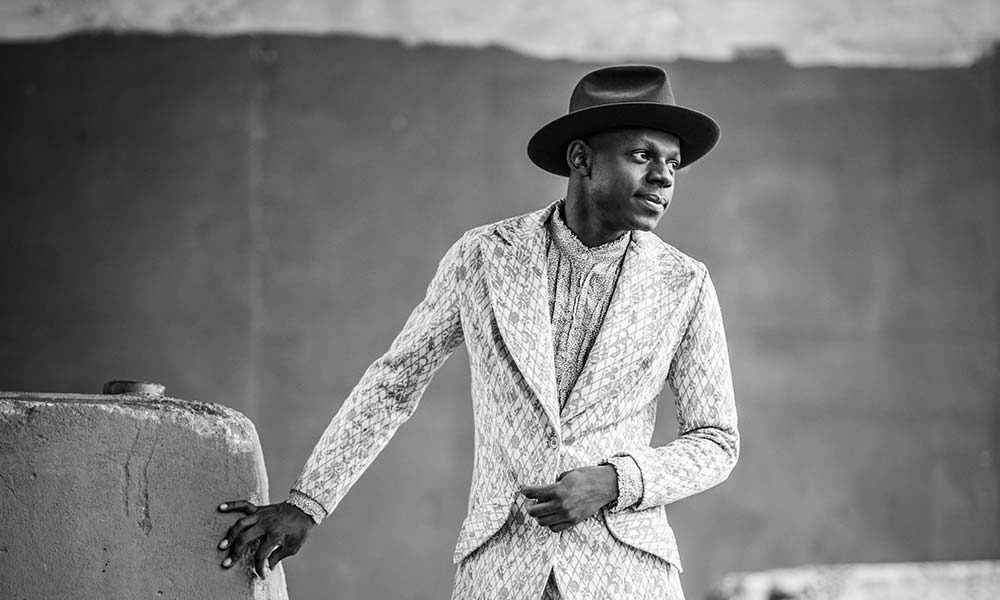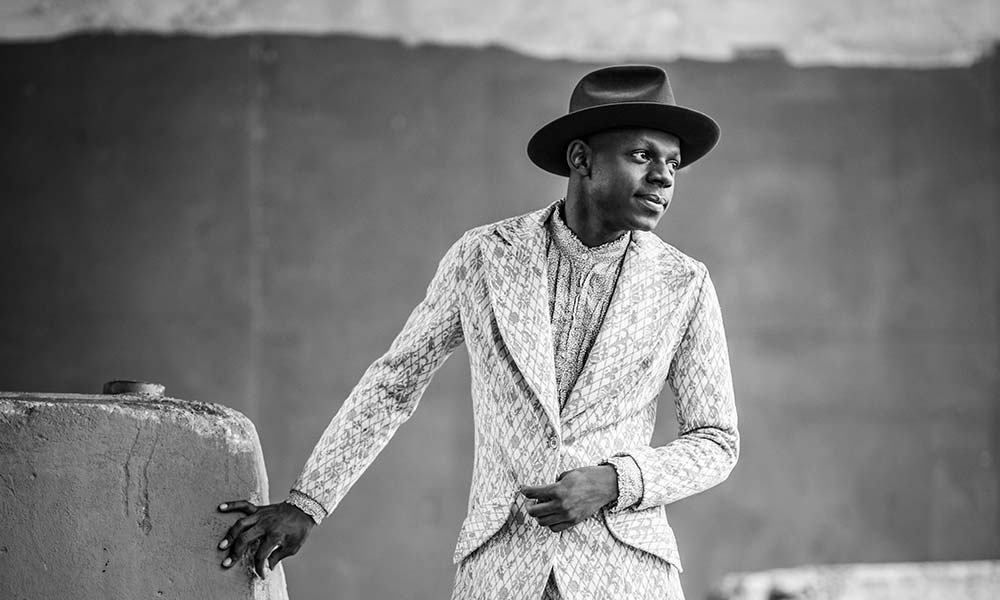 Growing up in Nairobi, Kenya, singer-songwriter JS Ondara admits that he didn't know too much about American society. "I saw some films but they are not necessarily accurate representations of this whole thing, they are approximations," he tells uDiscover Music upon the release of his impressive debut album, Tales Of America. "By and large, I was ignorant about the West until I arrived here."
The 26-year-old had an immediate and chilly awakening when he landed in Minneapolis, in January 2013. "It was as shocking as you can imagine when I first stepped off the plane, because no one ever told me how cold it really is in Minnesota," he says. "There is no way to conceptualise that cold. There should be a specific word for that kind of minus-20-degrees weather. I certainly didn't have the appropriate garments and quickly had to get some new clothes."
Listen to Tales Of America right now.
Ondara started out living with an aunt as he looked to carve out a new life in the home state of his favourite musician, Bob Dylan. After an unhappy spell studying music therapy – "That whole course was a dark moment, I am not sure what I got out of it," he admits – a friend took him to see a concert by Noah Gundersen and it changed his life. "I had this spiritual experience at that show and was so moved. I knew making music was what I wanted to do. I gave up the course the next day."
"I just had this fascination with the universe"
He had been writing stories since he was a child back in eastern Africa and had already started writing songs. "I was very interested in storytelling as a kid," Ondara says. "I just had this fascination with the universe and was trying to figure out how the world functioned. The answers I was getting were not satisfactory, so I started writing stories to answer my own questions about the universe. This general curiosity sparked my interest in writing."
By the time he landed a recording contract, Ondara had a very specific vision of the sort of album he wanted Tales Of America to be. "Van Morrison's Astral Weeks and The Freewheelin' Bob Dylan were the two albums I had in my head when I went into the studio to make my record," he explains. "I said to my producer, this is what I am trying to do, I am trying to make this very raw album, very focused on acoustic guitar and the stories being told."
"An invigorating voice in American folk music"
Rolling Stone magazine has already hailed Ondara as "an invigorating new voice in American folk music", and his thought-provoking and sometimes stark stories are delivered in a rich tenor that is also capable of delightful falsetto quivers. Grammy-winning producer Mike Viola – who has worked with talented singer-songwriters such as Teddy Thompson and Lori McKenna – helps bring out the best in catchy tracks such as 'Saying Goodbye'.
Ondara - "Saying Goodbye" (Official Video)
Ondara, who started out performing under the name Jay Smart, is modest about his vocal prowess. "People have said they find my voice pleasing but no one ever told me that when I was growing up and I wasn't aware of it," he adds. "I still love writing stories but when I started singing professionally my voice became a tool to tell all the stories that I had written."
He enjoyed putting Tales Of America together. "We did all the recording live, straight to tape, keeping to the vision that I had of playing folk songs in their rawest form," Ondara says. "It was recorded live in a room. We had crossed paths with some of the musicians before and Mike Viola knew some who were a good fit for what we were trying to do. I think it was very important for me to find musicians who themselves were accomplished songwriters and who understood what I wanted my songs to do."
"Trying to find the wisdom to make the right decisions is hard"
In an article for The Minneapolis Institute Of Art, Ondara wrote about some of the things in 21st-century America ("where facts are relative, hate is rife, gun violence is rampant, and divisive politics are the norm") that had driven his narratives. What does he make of life for young people nowadays? "Being in your 20s and trying to find the wisdom to make the right decisions, and to find your place in the world and what your responsibilities are for yourself and for the society around you, is hard," says Ondara. "But it's important to find what you can do to improve the society in which you live. It is definitely an interesting time to be young."
In the song 'Revolution Blues', Ondara deals with his thoughts on a women's protest march to the Minnesota state capitol. He believes it shows that more women are feeling empowered to speak about their experiences and seek representation in government. "Songs are ways in which society can reflect on itself and see where we are going wrong and get to think about our own folly, and then perhaps grow in some way. Art is a mirror in which society can view itself and once you can see yourself, see all the things you do subconsciously, then you can make the necessary amendments and grow. We have grown as a civilisation over centuries using stories and we can still do that. That is the part I am trying to play in this time."
Ondara - "Revolution Blues Live from the Minneapolis Institute of Art"
Ondara continues: "There is a lot of noise around us but we need to reflect on what the noise is and perhaps find some light. There are lots of heavy issues and I understand also a need for distraction and that people want enjoyment. Striking a balance between a need for distraction and not wanting to run from big issues was one of the challenges of Tales Of America."
"What people call 'corruption' in Kenya is called 'lobbying' in the States"
'God Bless America' and 'American Dream' reflect on the gap between the promise and reality of the 21st-century US, but how different is Ondara's new home to the one in which he grew up? "There are differences and similarities between America and Kenya," Ondara says. "The more I look into it the more I see some parallels, what people can call 'corruption' back home and condemn fervently is what would just be called 'lobbying' in the States and is just something people do as normal. It is a volatile world. There were protests in Paris recently and the UK is going through a period of separation from the EU. In these times, art is one of the things that we can use to reflect on that and find ways to sort ourselves out."
Though Dylan is perhaps Ondara's main inspiration – he sometimes sings his favourite song, 'Knockin' On Heaven's Door', in concerts – Tales Of America has also been influenced by Beck, Neil Young and Ray Lamontagne. He is also a big fan of Jason Isbell's album The Nashville Sound and how the country musician deals with thorny subjects such as racial equality, especially in the powerful song 'White Man's World'. "Sometimes artists like Isbell take on the responsibility to voice the concerns of the age," Ondara says.
Ondara - "Torch Song" (Official Video)
His own lyric-writing, on stark songs of yearning such as 'Torch Song' and 'Television Girl', are potent and provide a way of "expressing what I felt as an outsider and how the vision and dream about what you thought America would be is different from the reality once you have landed".
"I feel optimistic that America will get through this moment"
Away from his life as musician, Ondara maintains an interest in sport. He grew up in Nairobi as a football-mad youngster, following his family in supporting Manchester United ("Oh man," he exclaims when I inform him about the recent sacking of manager Jose Mourinho). "I grew up playing football, which is what Americans call soccer. I will still call it football because that is what it is called," he says with a laugh. "I grew up playing it every day throughout my childhood, that is what we did every day after school. I was a striker. I even did some coaching of my high-school team."
Ondara is taking Tales Of America on tour, though he admits he sometimes gets nervous performing. "I never thought of myself as a singer, so every time I am up there I am a complete wreck," he says with a laugh. But he is a strong performer, something evident in the visually striking black-and-white videos for his songs that he personally curated. In them, he cuts a dashing figure, complete with hat and snazzy suits. "Part of what I am trying to do in telling my stories in a very stripped-down fashion is going back to the roots of being a troubadour, just being a guy with a guitar playing songs. I think everything about that vision is exemplified in my fashion and how I carry myself," he says.
For now, however, his goals are musical, and Tales Of America offers a challenging perspective on what is going on in the land of Trump. "People ask me all the time what I think of the President and maybe that is because of the record that I made," Ondara says. "America is going through an interesting time, but the country has been through worse things. I feel optimistic that America will get through this moment, whatever that is for different people."
Tales Of America is out now and can be bought here.
Format:
UK English