Levitate Music Festival 2022: Everything You Need To Know
Here's everything you'll need to know about this incredible event.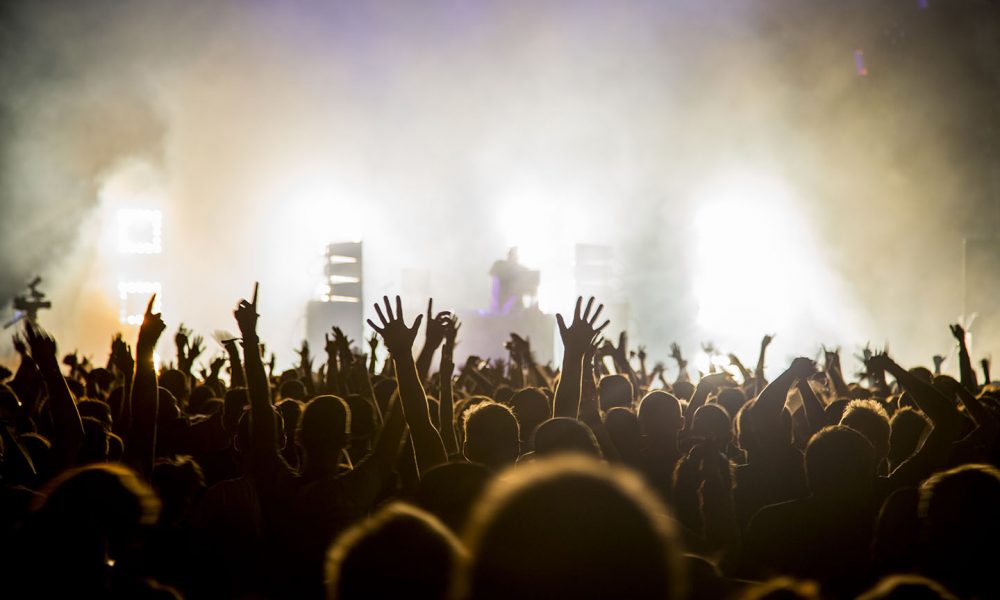 Art is at the center of every amazing music event, and Levitate Music Festival is the embodiment of that idea. Levitate seeks to uplift artists and bring the community together to experience some of the greatest music in the world.
This festival, located in Marshfield, Massachusetts, is a celebration of music and art. It features some of the biggest artists of our time over the course of three incredible days.
If you're looking to see some big names in music, discover incredible up-and-coming artists, and celebrate art, you need to get to Levitate. Here's everything you need to know about this amazing music festival.
Who Is Headlining at Levitate Music Festival 2022?
The lineup for Levitate is better than ever, featuring some of the biggest artists from a wide variety of genres.
Get To Know Vulfpeck
Vulfpeck is a major voice in the music industry. These incredible musicians have brought funk music into the 21st century. The famous group has garnered immense popularity, but they have done it independently.
They were one of the first acts to ever sell out Madison Square Garden without a major label or manager. The group is no stranger to the stage, having played dozens of festivals throughout their career, but this is the first time they will take the stage at Levitate.
The group hasn't played a live show in some time, and this will be their first show of 2022, so it's a moment you don't want to miss. They'll end the opening day of the concert with some incredible, funky music.
Get To Know Phil Lesh and Friends
Most people know Phil Lesh from his three decades of work as a bassist for the Grateful Dead. But even though the Dead have been disbanded for 20 years, Phil Lesh is still making incredible music.
His group, Phil Lesh and Friends, is a quintet of incredible musicians that allude to the Dead's music but still offer their own unique, low-key jamming sound.
This will be Lesh's first time playing at Levitate Music Festival. Lesh and his group are seasoned performers who are familiar with the festival format, so they are sure to put on an incredible, musically rich show as they continue their tour this summer.
Get To Know Jack Johnson
Jack Johnson was one of the most prominent singer-songwriters of the early 2000s. His Brushfire Fairytales and In Between Dreams albums were incredibly successful, the latter of which earned him two Grammy Award nominations.
The Oahu man is a master of soft rock and an expert in crafting irresistible hooks. This will be his first time playing at Levitate, but Johnson frequently plays festivals all around the country.
His music is homey and sentimental. He'll be headlining the main stage on the final day of the festival.
Who's on the Smaller Stages at Levitate Music Festival 2022?
The headliners aren't the only incredible talent taking the stage in July. There are some other incredible names bringing their music and art to Levitate this year.
Who Is Dirty Heads?
Dirty Heads are a rock/reggae band out of Huntington Beach, California. Their song "Vacation" has amassed hundreds of millions of listens across all platforms.
Since their debut in 2008, they've been bringing chill, vibey beach music that is approachable and fun. Their unique mixture of soft rock and reggae is perfect for a summer festival.
Who Is Old Crow Medicine Show?
This Americana/folk band is charming and soulful. Their bluegrassy feel and toe-tapping tunes are warm, nostalgic, and lovable. Their organic feel is perfect for a beautiful summer festival. Their biggest song, "Wagon Wheel," was co-written by Bob Dylan, and their 2014 album Remedy won the Grammy Award for Best Folk Album.
Who Is Stephen Marley?
Stephen Marley is the son of the great reggae artist Bob Marley, but he has proven over his career that he has his own musical strength to bring to the table. He's won five Grammy Awards as a producer, but also has three for his solo work.
His reggae and R&B flair is truly marvelous, and Marley will be full of energy after the release of his latest album, a tribute to Nina Simone.
Who Is Sammy Rae and The Friends?
Sammy Rae and The Friends are rising stars in the music world. They put on a show-stopping act, complete with background vocals, horn, section, rhythm section, and Sammy Rae's jaw-dropping vocal. Her technique and musical prowess are something to marvel at, and her tunes are sure to put a smile on your face.
Need-To-Knows for Levitate Music Festival 2022
Now that you've met the all-star lineup for Levitate 2022, here are some of the logistical details you'll need to know before you get to the concert grounds.
How Much Are Tickets for Levitate Music Festival 2022?
General Admission tickets for the Levitate Music Festival start at $219, but you can upgrade to VIP status for $449. In addition, you might want to pay an extra $60 for a three-day guaranteed parking pass.
What Are the Dates for Levitate Music Festival 2022?
The festival takes place on July 8th, 9th, and 10th of 2022.
Will There Be COVID-19 Regulations at Levitate Music Festival 2022?
At this time, there are no COVID-19 regulations in place for the Levitate Music Festival. However, that may change as the date draws closer.
Fast Facts About Levitate Music Festival
Date: July 8th through July 10th of 2022
Location: Marshfield Fairgrounds in Marshfield, MA
Ticket cost: $219
It's Concert Season – Finally!
Now that it's officially concert season, you're going to want to make sure you don't miss this incredible festival. Celebrate art and music and support the Massachusetts community at Levitate.