'Mama Said Knock You Out': LL Cool J's Triumphant Milestone
Galvanized by Marley Marl's vibrant production, 'Mama Said Knock You Out' is one of LL Cool J's finest albums.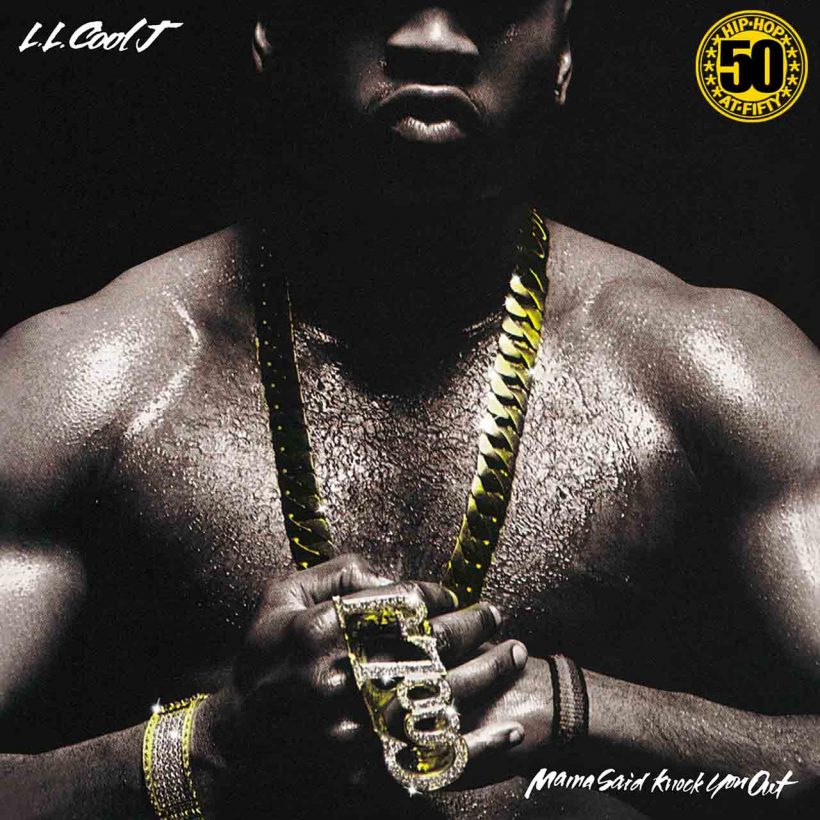 When LL Cool J famously snarled "Don't call it a comeback" on "Mama Said Knock You Out," the triumphant title track of his milestone 1990 album of the same name, his indignation was understandable. After all, James Todd Smith was one of rap's premiere superstar soloists – a charismatic rhyme prodigy who'd buoyed a fledgling Def Jam Records as its teenaged flagship artist, broke new ground as a uniquely dual-skilled battle lyricist/balladeer, and had just come off his third consecutive smash LP with the platinum-certified Walking With a Panther. Yet the year prior, LL's career was inarguably also in crisis.
LL COOL J - Mama Said Knock You Out (Official Music Video)
Commercial success notwithstanding, Panther was tone-deaf when it came to his core audience. Its back cover presented him flanked by a cadre of champagne bottle-coddling models at a moment when hip-hop was emphasizing activism and evolved character. A misguided lead single, "I'm That Type of Guy," belittled and taunted his male listeners by reciting all the ways in which LL was infinitely cooler than they were. Kool Moe Dee, Ice-T, and even MC Hammer all critiqued him on record. But the nadir was September 17, 1989. Appearing at a Stop the Racism rally and concert on 125th Street in Harlem alongside Public Enemy, Boogie Down Productions, and Doug E. Fresh – an event organized in response to the racially motivated murder of a Black youth in Bensonhurst, Brooklyn – LL was unceremoniously booed. As Billboard magazine reported, "According to young people in the audience, LL's politics – which oft-times seem to promote self over community issues – are no longer acceptable."
Listen to LL Cool J's Mama Said Knock You Out now.
Not everyone believed the criticism was warranted – particularly revered producer and radio host Marley Marl (himself a former target of fickle hip-hop public opinion during the infamous Bridge-BDP feud). Championing Panther's rawest cuts on his popular NYC mix show, Marley wooed LL into offering him a remix opportunity. The resulting "Jingling Baby (Remixed But Still Jingling)" revamped the track with just the right touch of party time bounce, and inspired L to re-voice his lyrics in a rejuvenating performance that sounded conspicuously like, yes, a comeback. Most significantly, a winning creative partnership was inaugurated.
Galvanized by Marley's vibrant production, Mama Said Knock You Out bolsters LL with a sonic continuity unheard since his early work with Rick Rubin, and revitalizes him as an exceptional talent who's also, crucially, once again relatable. A paean to the everyman joys of driving around blasting music (and unofficial sequel to his breakout single "I Can't Live Without My Radio"), "Boomin' System" rides an irresistible sampled merging of James Brown's "The Payback" and En Vogue's then-current R&B hit "Hold On" that more than satisfies the low-end joys extolled within the song. Its narrative rejoinder, "Illegal Search" addresses police harassment in the most biting commentary of L's oeuvre ("I call it nice, you call it a 'drug car'/ I say 'disco,' you call it a 'drug bar'/ I say 'nice guy,' you call me Mr. Good Bar/ I make progress, you say 'not that far'"). "Around the Way Girl" rejects Panther's models and affectionately celebrates the charms and sass of "a girl with extensions in her hair/ Bamboo earrings at least two pair" over a consummate R&B/hip-hop synthesis that musically outpaces all his past romantic material.
LL COOL J - Around The Way Girl (Official Music Video)
And if L's pure rhyme showcases are reliably impressive (e.g. the thundering title track; a jubilant exercise in cadence and wordplay, "Eat Em Up L Chill"; the savage Moe Dee/Ice-T/Hammer diss-fest "To Da Break of Dawn"), it's a self-deprecating deep cut, "Cheesy Rat Blues," on which his pen proves most mighty. A hilariously exaggerated account of LL's fall from grace, it chronicles the fleeting nature of fame and hangers on ("Everybody laughing at my corny jokes/ I was stupid, I thought that they were sincere folks") to becoming the butt of his own punchlines ("I feel like tyin' a anchor to my ankle and jumpin' right in the ocean/ 'Cause I'm ashy and I can't afford lotion"). By song's end a desperate and destitute L is smashing windshields for loose change, robbing children for tricycles, and making off with milkshakes from the local drive thru. "I'm the man that they're laughin' at," he says on the refrain. But, in acknowledging his real-life struggles to reach new levels of creativity, LL ultimately enjoys the last laugh.
Listen to LL Cool J's Mama Said Knock You Out now.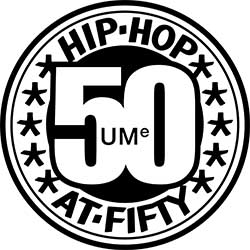 In celebration of hip-hop's 50th anniversary, uDiscover Music is publishing 50 album reviews throughout 2023 that highlight the breadth and depth of the genre. The Hip-Hop 50 logo was designed by Eric Haze, the mind behind iconic graphics for EPMD and LL Cool J.