Lorde's Melodrama Tour Receives Royal Reception In London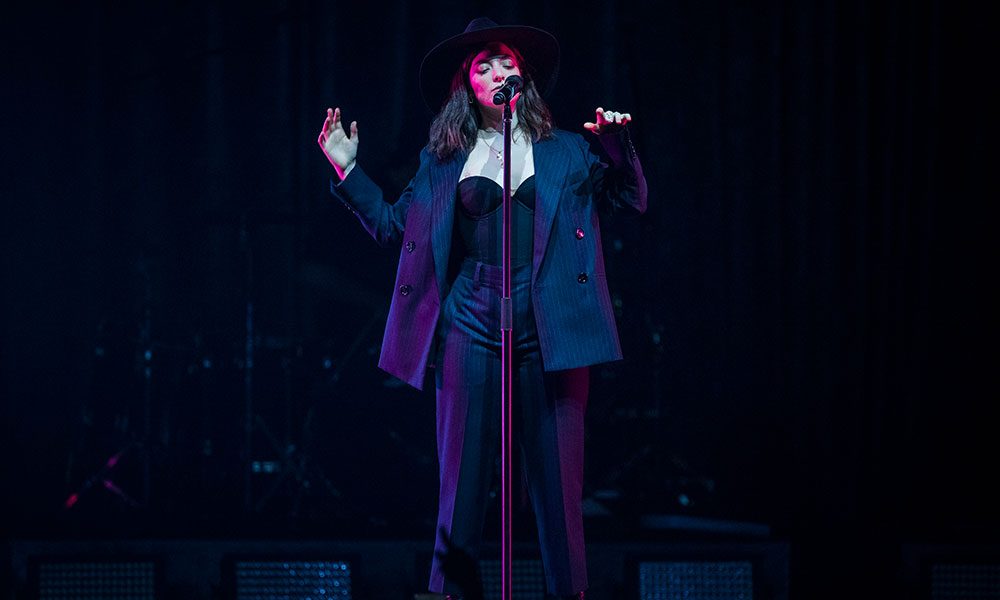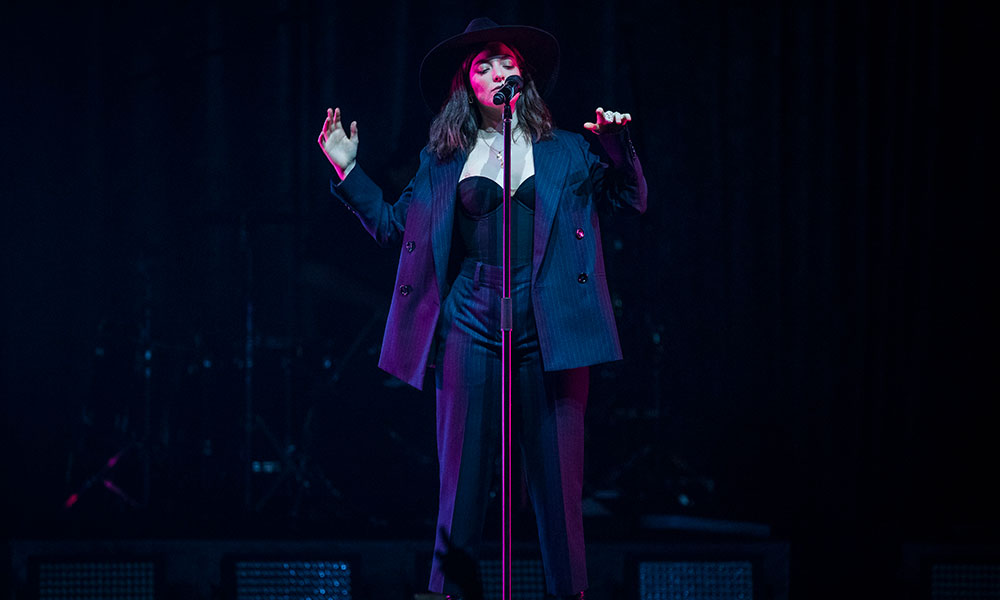 Lorde's Melodrama tour stopped off at London's Alexandra Palace on 27 September for what was only the second date in an extensive worldwide run. At only 20 years old, Ella O'Connor is already a two-time Grammy Award-winner, with two US No.1 albums to her name and huge critical acclaim. Exactly four years to the day since the release of her debut album, Pure Heroine, this landmark London stop on her Melodrama tour is another impressive triumph in a lengthy list of successes.
Taking to the stage to Kate Bush's 'Running Up That Hill' (a bold and direct nod to the endless comparisons between both artists), Lorde's show is minimal and understated in comparison to the ambitious production seen at festivals over the summer. The rotating glass box filled with dancers has been replaced by interchangeable lighting, with a television on stage displaying various supercuts to separate the set in to three segments. However, the music continues to speak for itself.
Lorde opens the set with two old numbers, 'Magnets', her collaboration with dance duo Disclosure, and 'Tennis Courts', taken from her debut, and her rigorous dancing continues throughout the evening, supported by a group of back-up dancers. "I like playing in London, you're kinda awkward and I'm kinda awkward," she told the crowd at one point. "But I know you're gonna lose your shit with me this evening." She was right.
Lorde's latest album, Melodrama, is the focus of the evening, and each new song is met like an old classic. The highlight of the evening is provided by 'Liability', an intimate number about feeling that you're "too much". With Lorde alone in the spotlight, just a piano in tow, she described the moment she wrote the song, sat with her co-writer and producer Jack Antonoff (Fun, The Bleachers), talking about how "they'll sing this back to us one day". Duly, the 10,000-strong crowd relays each and every word.
It's been over three years since Lorde's last London show. Melodrama took longer than expected to arrive, but it was certainly worth the wait. Each track is an intimate portrayal of late teenage years, which makes her wide appeal all the more impressive. She has managed to garner a rare balance of both critical and commercial success, attracting a crowd of not only adoring teenage fans but chin-scratching audiophiles too. There's enough in the show to please both, with intimate 808 numbers setting up the final segment that is simply hit-after-hit. A rousing rendition of 'Green Light' provides the main finale of the night, with confetti filling the enormous arena. This was melodrama.
The Melodrama tour will continue through the UK, Europe, New Zealand, Australia and the US.
Purchase Lorde's critically acclaimed Melodrama here.
Format:
UK English