Montreal's Leif Vollebekk Brings His Soulful Folk To LA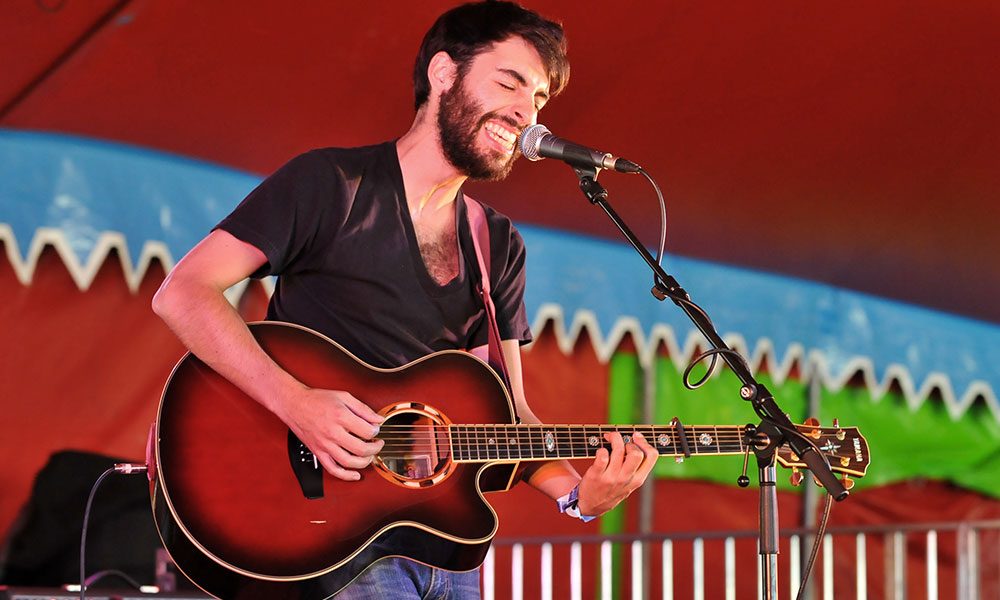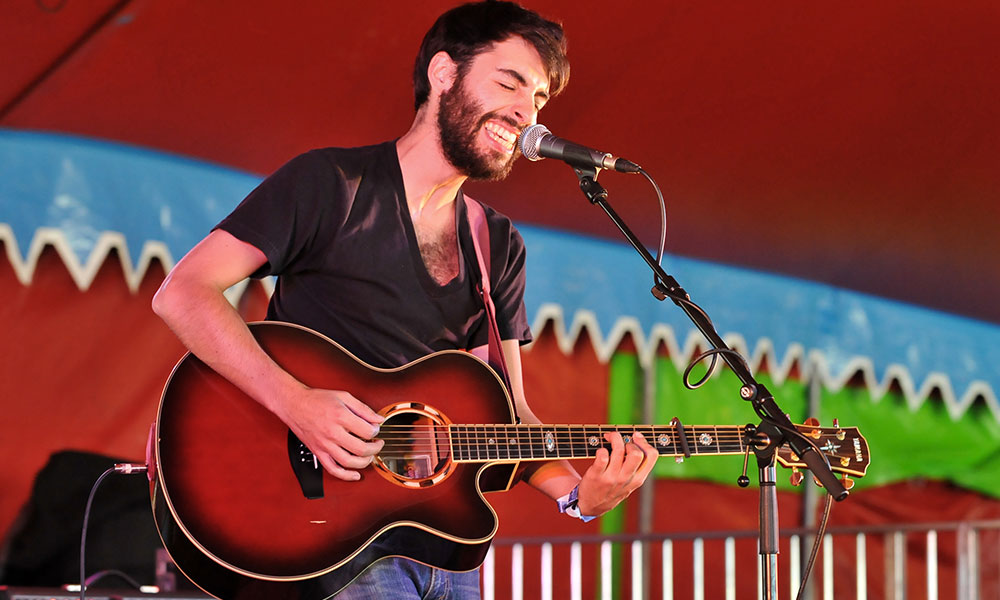 With so much music coming out of the US, we can sometimes overlook our friends up north (Drake not withstanding) and some of genuinely talented artists coming out of Canada's creative hubs. One of these rare gems is Canadian multi-instrumentalist and singer-songwriter Leif Vollebekk, who played to a packed house at Los Angeles's preeminent indie venue, The Echo.
Since last playing the venue some seven years ago, Vollebekk has spent nearly all of them on the road, traversing North America and forging his tales of wanderlust into his new album, Twin Solitude. The album's title is a nod to Canadian novelist Hugh MacLennan's book, Two Solitudes. Its titular phrase refers to the relationship between English-speaking and French-speaking Canadians and what gets lost between those two worlds.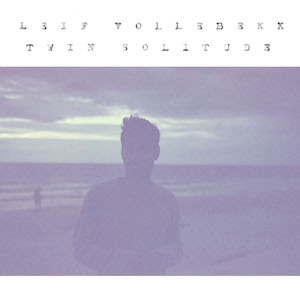 Accompanied by his drummer Olivier Fairfield (from the Canadian rock band Timbre Timbre) and his bassist, Vollebekk oscillated between playing keyboard, then guitar, and then back to the keyboard, adding a harmonica for his country-tinged folk songs while bathed under blue light.
This pivoting of instrumentation divides the album as well. On one half, he sings of heartbreak and fleeting memories on a Fender Rhodes, while for the second half, he straps on his guitar and hits the road.
Vollebekk's strain of minimalist folk may be sparse in production but dense with soul. On stage he has a distinct performance style, using his head and body almost as an extension of the music that's being pulled by an invisible string. The room was distinctly quiet – no laughing asides or bar chatter – as the audience leaned into every note. After he would finish a song, Vollebekk would crack a joke and it was as if the spell was broken.
Steeped in the singer-songwriter tradition, he has a lyrical knack for slipping in poetic details and an ear for phrasing so that you leave not with just the melody in your head, but with the words weighing on your mind. Clearly a fan of Bob Dylan's narrative style of singing, his music has also shares the same DNA as Nick Drake, Paul Simon and all the melancholic masters. Vollebekk has done his fair share of covers over the years, including an EP of them, but eventually he found his own voice.
"I used to think, 'This will be kinda like a Neil Young song,' 'This will be kinda like a Bob Dylan song", Vollebekk says. "I kinda ran out of people to imitate. And then there was just me".
Leif Vollebekk - Elegy (Official Video)
The majority of the set was made up of songs from the new album, mixed in with some cuts from his previous album, North Americana, including 'Off the Main Drag' and a beautiful cover of Leonard Cohen's 'Hey That's No Way To Say Goodbye'.
Since the album's release in February of this year, two of his singles, 'Elegy' and 'Into The Ether', have built up serious buzz in the blogosphere and on streaming platforms. 'Elegy' is clearly the highpoint of the album and the live show. Even with its calming, downtempo vibe, acoustic bass and simple piano chords, it's a strikingly beautiful and bittersweet song that you'll want to envelop yourself in. The accompanying music video manages to capture of bit of this magic and Vollebekk's unbridled physical movements. Other highlights of the show include the songs 'All Night Sedans' and 'Michigan', another poetic song by way of short story. As mentioned, phrasing is one of Vollebekk's many talents and this slice of folk/Americana puts it to great use.
"It's a rhythmic thing", Vollebekk told CBC Music. There's something about the rhythm of saying 'never been': I've never been to Michigan. It rolls in this way. I've been thinking a lot about how the rhythm of the words is the hook in a lot of Motown songs".
Leif Vollebekk - All Night Sedans (Official Video)
On 'All Night Sedans', he tucks away his guitar and sits down at the keyboard for the biggest slow burn of the evening; a stripped down soulful track that should be savoured for your next moonlit drive. While Vollebekk asks to "take a look at me now" on 'Elegy', it's clear, that everyone is looking now.
Leif Vollebekk's Twin Solitude is out now. You can stream and order it here. Scroll down below for upcoming North American tour dates.
Upcoming Tour Dates
4 May | Vancouver, BC, Canada, Biltmore Cabaret
12 July | Quebec City, QC, Canada, Festival D'ete International De Quebec
22 July | Baie-St-Paul, QC, Canada, Le Festif!
4 August | Montreal, Canada, Osheaga Festival
Format:
UK English