'Untitled': Nas' Album Is A Musical Prophecy
A deconstruction of race, politics, and media that perfectly describes the United States in 2018.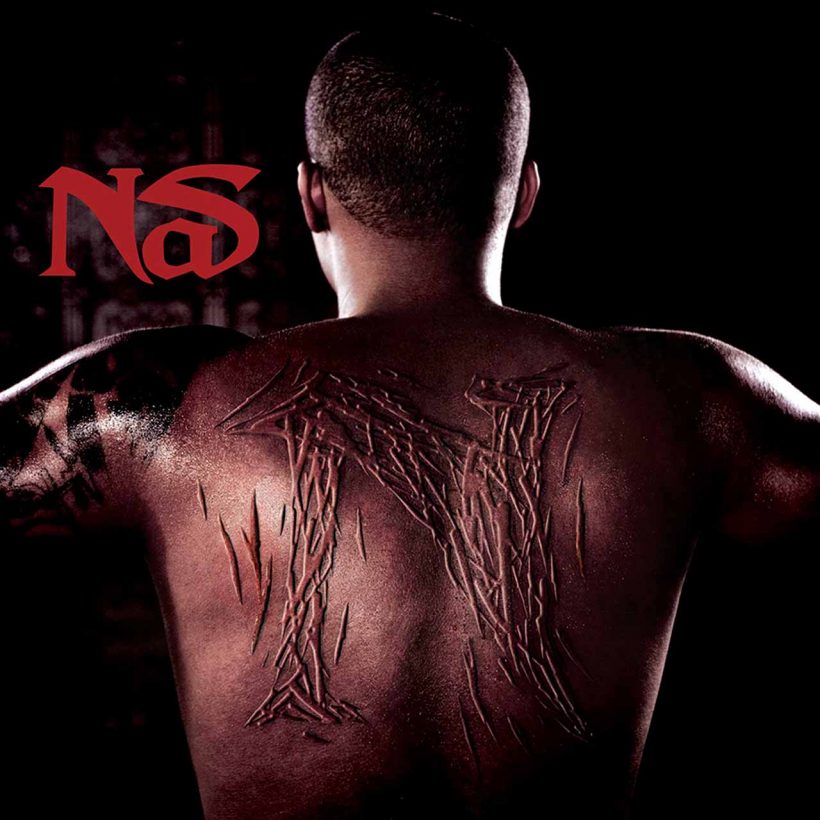 While his debut album Illmatic established Nas as a street poet, the lyricist has long considered himself a philosopher. He named his fourth album Nastradamus after the French physician and astrologer Nostradamus, a noted "seer" who could predict the future. And on "Nas Is Like," from his third album I Am…, he famously said, "sooner or later, we'll all see who the prophet is." And 10 years after his ninth studio album Untitled, it appears that we're seeing just that: the work, originally titled N****r, is a deconstruction of race, politics, and media that perfectly describes the landscape of bigotry and hate plaguing the United States that boomed since its July 2008 release.
On its face, it may not seem like such a ballsy prediction – after all, as the saying goes, racism is as American as apple pie. But in 2008, many felt that the country was on the verge of becoming "post-racial." That November, the election of Barack Obama as the first Black president instilled hope in people around the world. And in July 2007, the NAACP held a faux funeral to symbolically bury the dreaded N-word forever. But many Black Americans knew better, and Nas was one of them. He announced plans to title his ninth studio album N****r shortly after the NAACP's grandstanding. And if anyone questioned his commitment to the title, he doubled-down the following February, when he and his then-wife Kelis walked the red carpet of the Grammy Awards wearing a shirt and jacket with the word boldly emblazoned on the articles of clothing. Celebrities and civil rights leaders criticized the idea. Fort Greene, Brooklyn Assemblyman Hakeem Jeffries even called on New York Comptroller Thomas DiNapoli to pull $84 million in New York state pension fund money that was invested into Universal if the company didn't change the name. The title was eventually removed altogether; nowadays, the name of a rap record is the least of our problems.
Similar to Obama's presidency, Nas' Untitled begins with a message of hope. On "You Can't Stop Us Now," Nas enlists The Last Poets, a legendary trio of Harlem spoken-word poets that emerged during the civil rights movement of the 1960s, to revel in the Black people's historic strength and inventiveness in the face of the United States' institutional racism. Jay-Z had just revisited his drug-dealing days with American Gangster, Lil Wayne was cashing in on his pinnacle as the biggest rapper alive with Tha Carter III, and Nas was releasing a meditation on race in America.
The justly-titled "America" kicks off a suite of songs that delve into the resentment that many people of color hold onto today. Nas fumes about unchecked police brutality, white colonizers' pillaging of indigenous people, and Blacks being allowed to prosper as entertainers while struggling to attain ownership. "If I could travel to the 1700's, I'd push a wheelbarrow full of dynamite through your covenant," he seethes. Nas was several steps ahead of today's #PunchANazi hashtag with "Testify," where he fantasizes with a casual, remorseless anger about dumping a clip into Nazis and choking bigoted rednecks with a confederate flag. None of the apologetic "there were good people on both sides" theology that Trump spouted about Charlottesville. And "Sly Fox" is just as accurate now as it was then, even though Bill O'Reilly is no longer the franchise player of the Murdoch empire. If partisan, fact-free commentators like Sean Hannity aren't convincing enough, recall March 2018's viral video that showed dozens of newscasters under parent company Sinclair Broadcasting eerily repeating the exact same script about "false news." America has mistreated people of color since before its inception, and Nas doesn't flinch when recounting that history and the righteous anger that comes from it.
So while an album closer like "Black President" represented optimism in 2008, it felt ominous a decade later, a warning cry for the hate that would burn in its aftermath. Nas proudly endorsed Obama, but he didn't have rose-tinted glasses. "We ain't got no governors coming through to help. Anything we need done, gotta do for self," he insisted on the final verse. The eight-year Obama presidency would feature tragedies that we all remember by names: Trayvon Martin, Mike Brown, Tamir Rice, Sandra Bland, Freddie Gray, Eric Garner, Philando Castille, Akai Gurley, Laquan McDonald, and so many more. And such racism continues in 2018, when a president who ran on a platform of hate is running the country.
While Nas' critiques about racist structures are spot on, he also tries to address Black peoples' own role in our destruction – and that may have been attacked as respectability politics in today's climate. On "Y'all My Ni**as," Nas chides, "the problem is we started thinking like the colonists." And the hook for "N.I.*.*.E.R. (The Slave and The Master)" accuses us of willfully ignoring our power while subjecting ourselves to the evils that racists deploy at us. When Kendrick Lamar said as much in an interview with Billboard, he was torn to shreds in thinkpieces and social media. Though when he did so on wax with "Blacker The Berry," it was considered brilliant and thoughtful.
N.I.*.*.E.R. (The Slave and the Master)
Nas is far from the first rapper to celebrate Blackness and call out racism, as he follows a tradition set by legends like Ice Cube, Public Enemy, Talib Kweli, and Yasiin Bey (formerly Mos Def). But Untitled is the clearest example from the 2000s of such a record by a superstar artist. When this album was released, Nas was already considered a top-five MC of all-time, and he had platinum plaques for every LP he had dropped prior. Granted, he had already tried the pop approach and struck out, but taking such a pointed approach toward race was still a risk for such a consistent seller. And such risk was reflected in its results: despite critical acclaim and a debut at No. 1 on the Billboard 200, the record only went Gold, compared to the Platinum certifications of the preceding Hip-Hop Is Dead, Street's Disciple, and God's Son. As such, despite its foresight, Untitled is oft-forgotten, lost in the annals of Nas' catalog.
Maybe it would have performed better had the nation been under duress? Untitled precedes the pro-Black stances of Jay-Z's 4:44 and The Carters' Everything Is Love, or the racial ruminations of Kendrick's To Pimp A Butterfly and DAMN, all of which have sold millions of records, and in the case of DAMN., even earned K. Dot a Pulitzer Prize. And all of them, especially Kendrick Lamar's works, were respected as the prophetic works they were designed to be, because listeners were in the real-time moments of the tragedies mentioned earlier, not several years out from them happening.
In the time since Untitled, Nas continued his pro-Black theology with the Damian Marley joint album Distant Relatives, and he used the following 2012 full-length, Life Is Good, to chronicle his failed marriage and his relationship with his daughter. Since then, he's become a budding business tycoon, silently investing in tech companies, his own label and media company in Mass Appeal, and other projects, the type of things he dreamed of attaining on "America." His 2018 album, NASIR, has provocative cover art that shows children holding war-grade artillery; such thoughtfulness doesn't carry out on the record, a half-baked collection of seven unmemorable songs. But if you need Nas' thoughts on today's political climate, just listen to his musical prophecy from 2008.
Format:
UK English