Review: Guns N' Roses Wrap Up Their Not In This Lifetime… Tour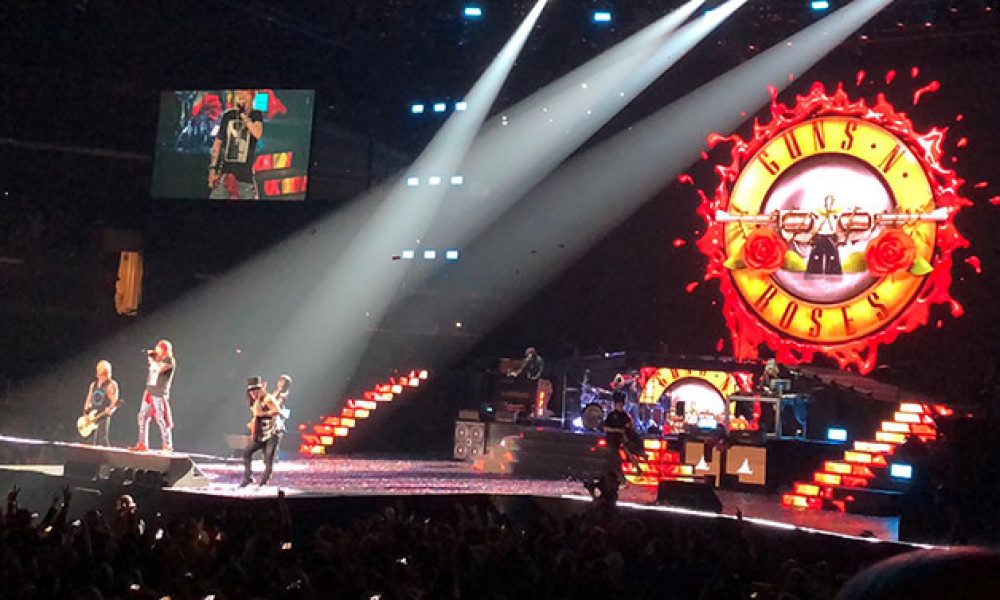 As Guns N' Roses wrap up the 2017 leg of their Not In This Lifetime… tour, we sent GNR super fan and That's Not Metal podcast host (in that order) Terry "Beez" Beezer to two of the final shows: the T-Mobile Arena in Las Vegas (17 November) and their homecoming show at Los Angeles' Staple Center, on 24 November. Having braved the jungle – and survived – Beez now brings an in-depth audio review of both shows, exclusively for uDiscover Music.
Beginning over 18 months ago, Guns N' Roses' Not In This Lifetime… tour saw Axl Rose, Slash and Duff McKagan sharing a stage for the first time as a unit since the early 90s, selling out stadiums stuffed to the gills with rabid fans who never thought they'd live to see the day. Armed with a slew of hits, covers, jams and stadium-shaking anthems, the tour has gone on to be one of the most must-see, highest-grossing tours in recent rock history, capping off a year in which GNR's seminal debut album, Appetite For Destruction, celebrated its 30th anniversary.
Eighteen Not In This Lifetime… European Summer 2018 tour dates have already been added for next year, starting at Berlin's Olympiastadion, on 3 June, and ending at Gothenburg's Ullevi Stadium on 21 July. In between, Guns N' Roses will play a landmark headlining slot at Download Festival at Donnington Park, England, on 9 June: a much-anticipated appearance that looks set to be one of the defining moments in the band's already mind-meltingly immense juggernaut career.
Guns N' Roses - Not In This Lifetime North American Tour Summer 2017
Enjoy the report above (especially if you are fans of the Use Your Illusion and Chinese Democracy albums) and, for the love of balls and all things holy, make sure you see this tour when it rolls into a town near you at any point moving forward.
Format:
UK English